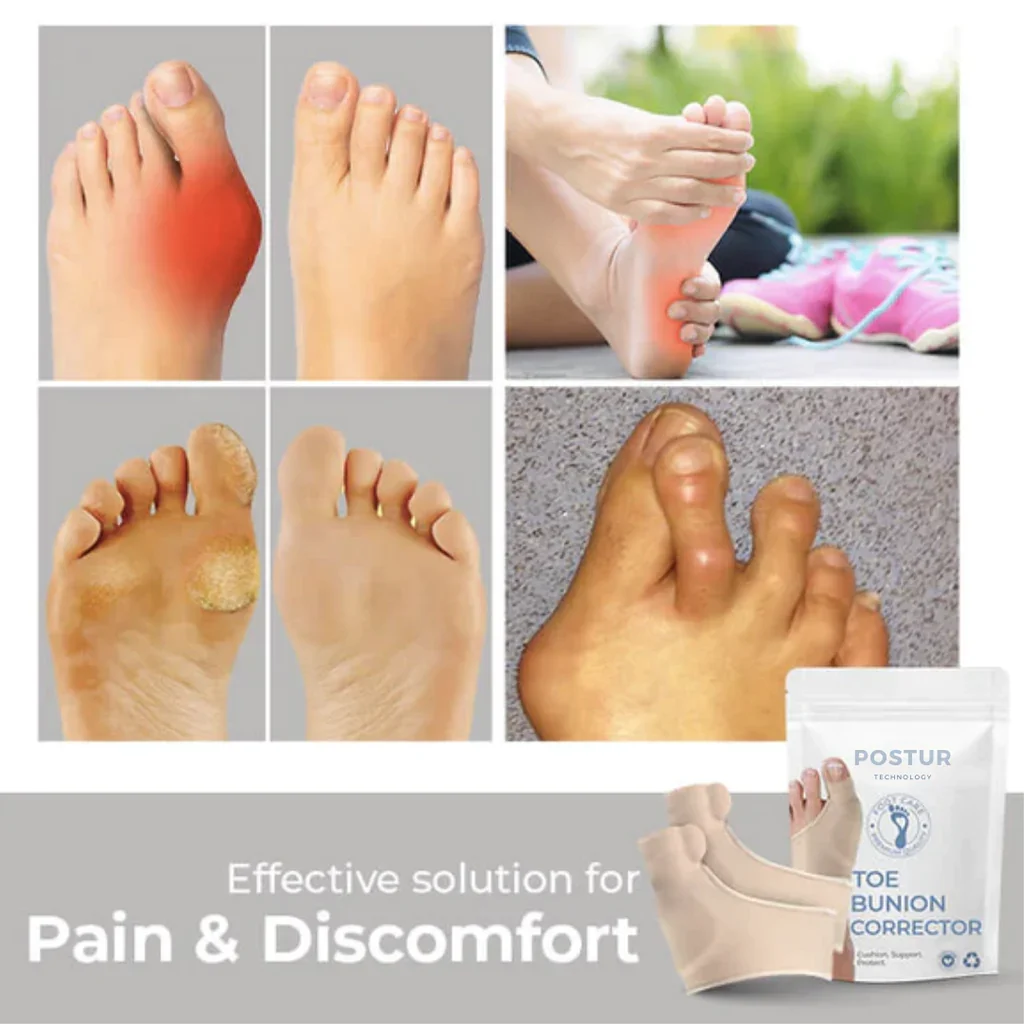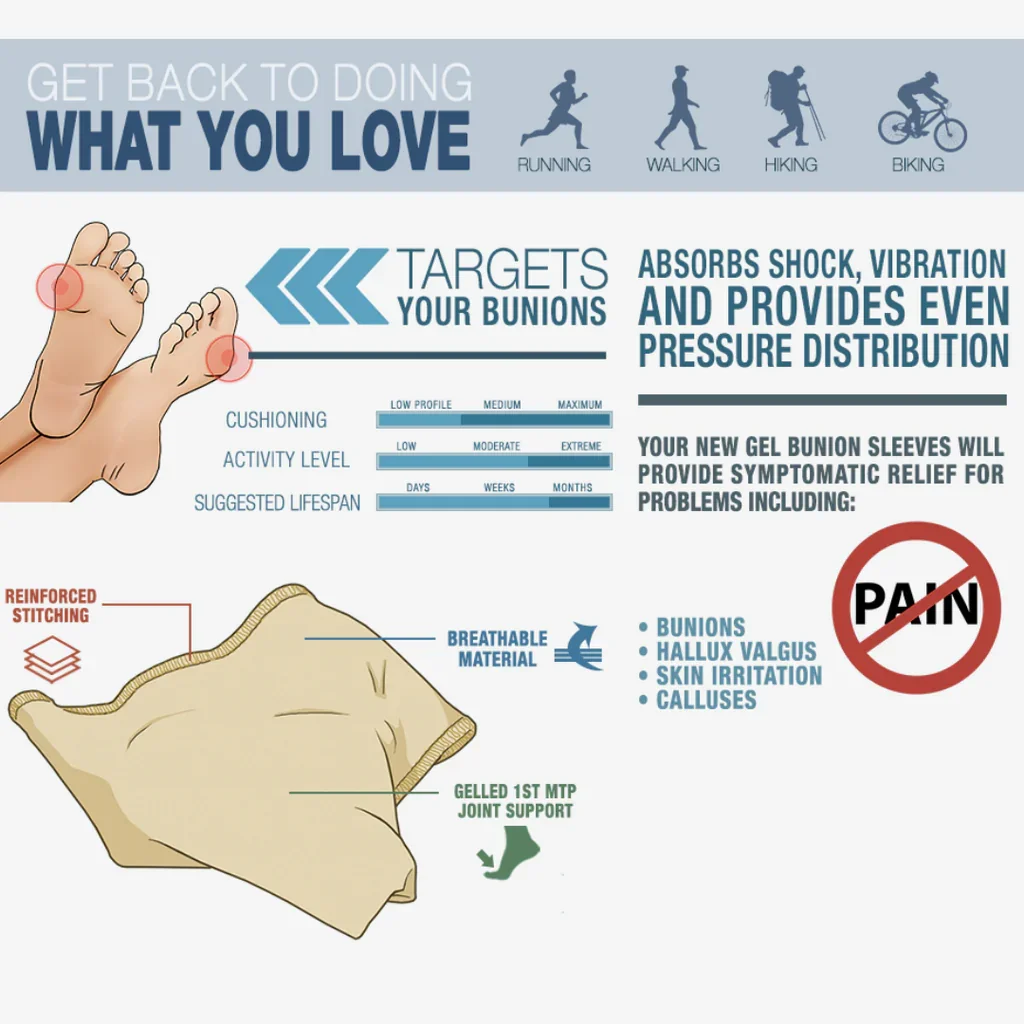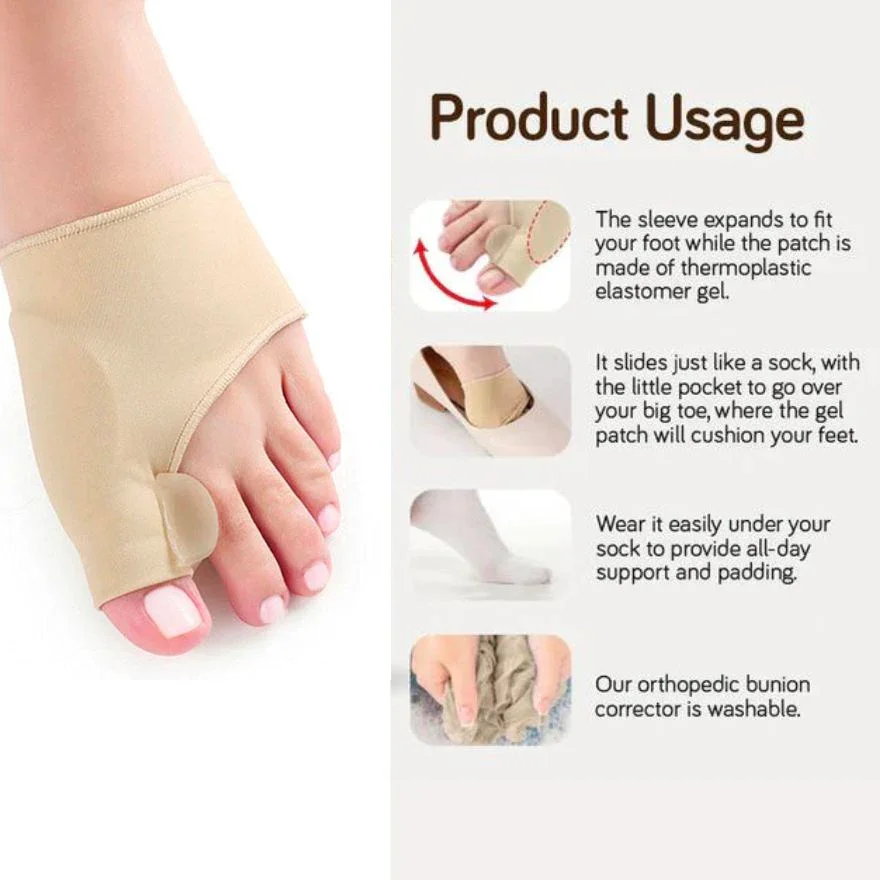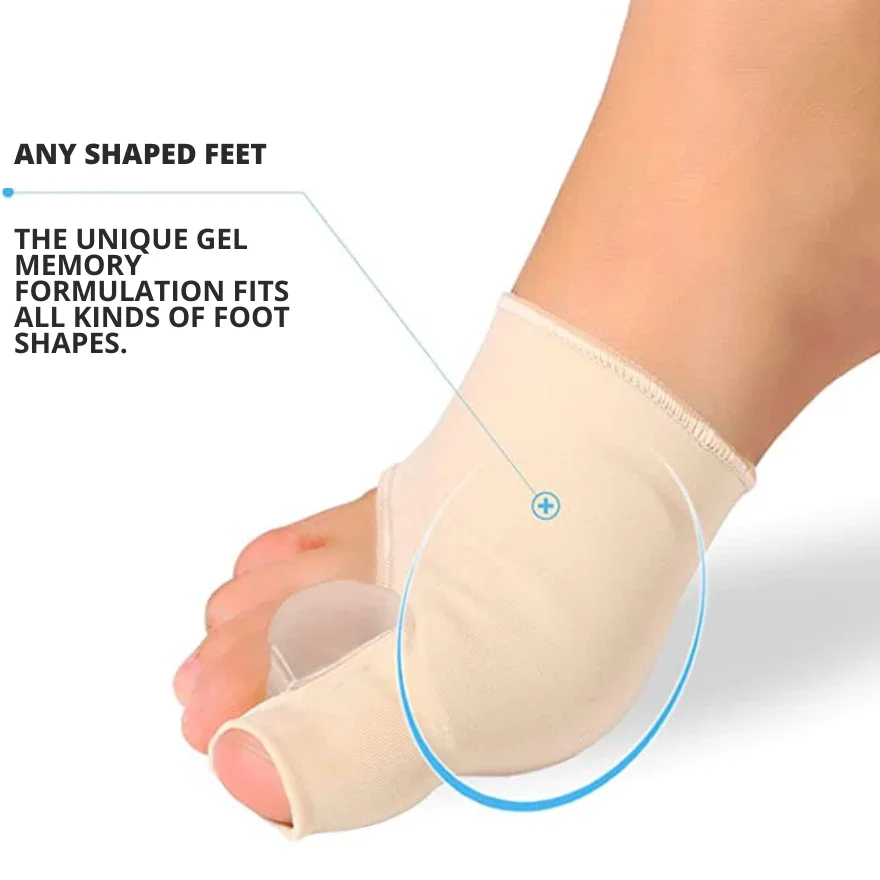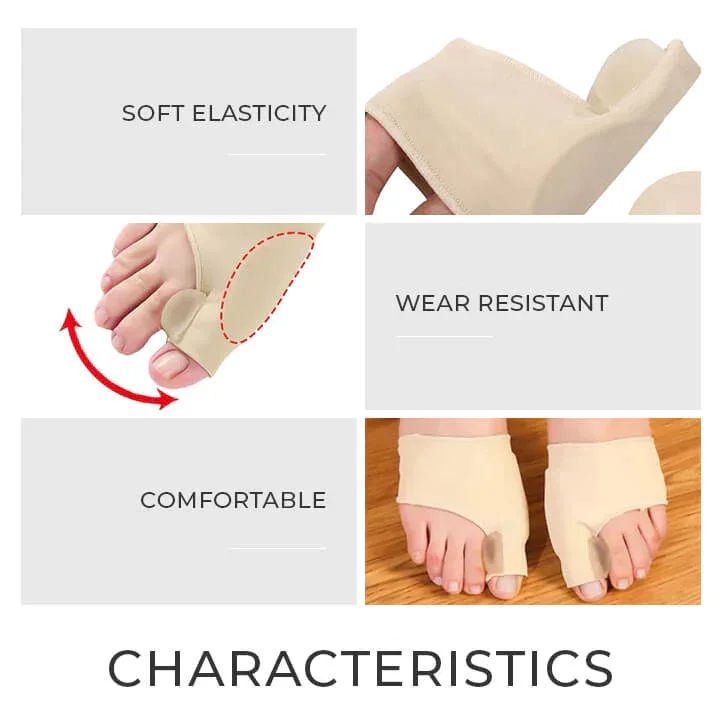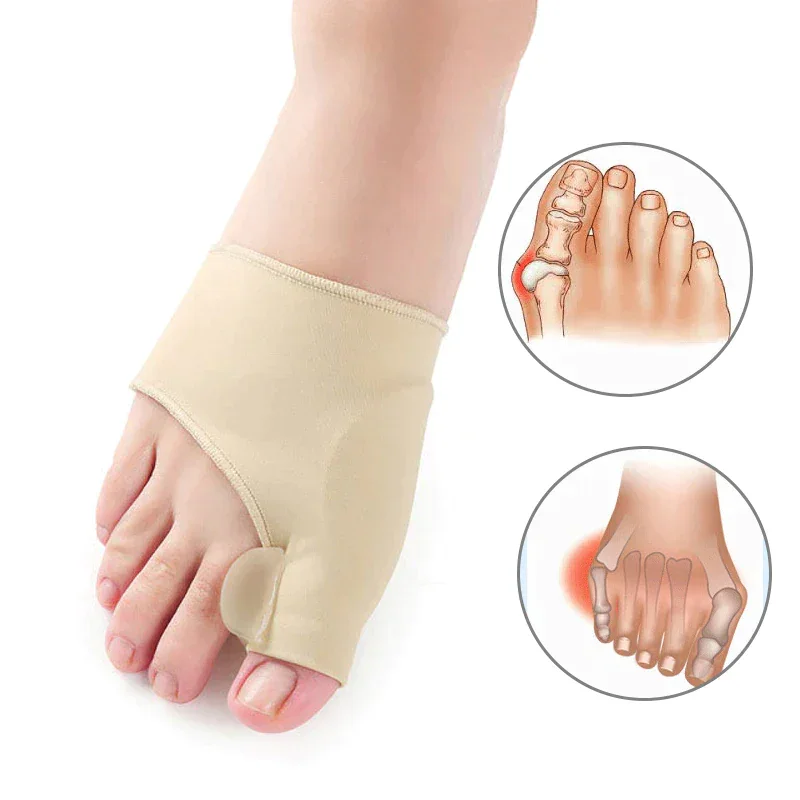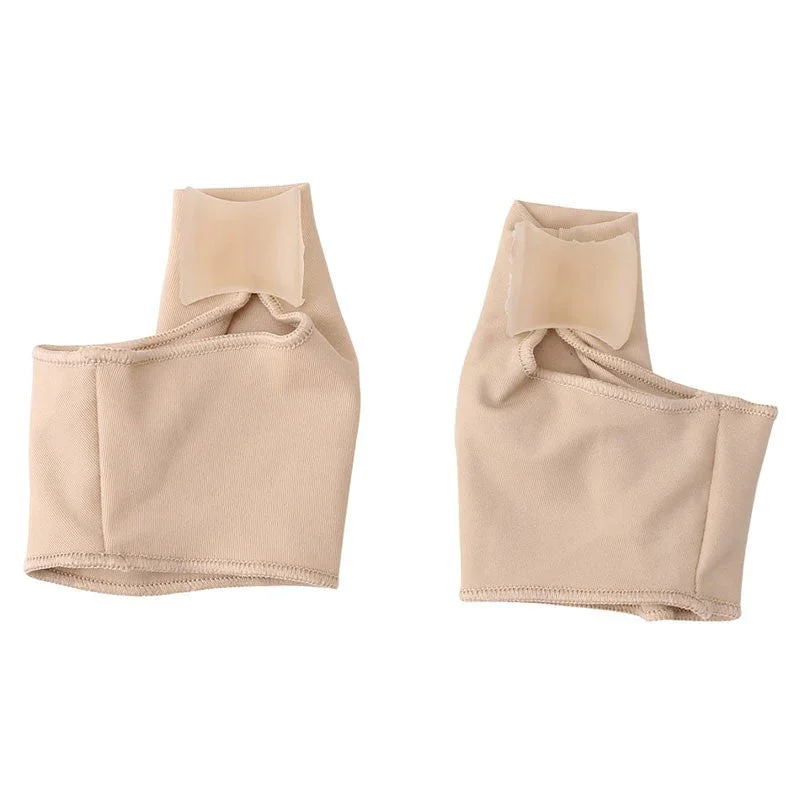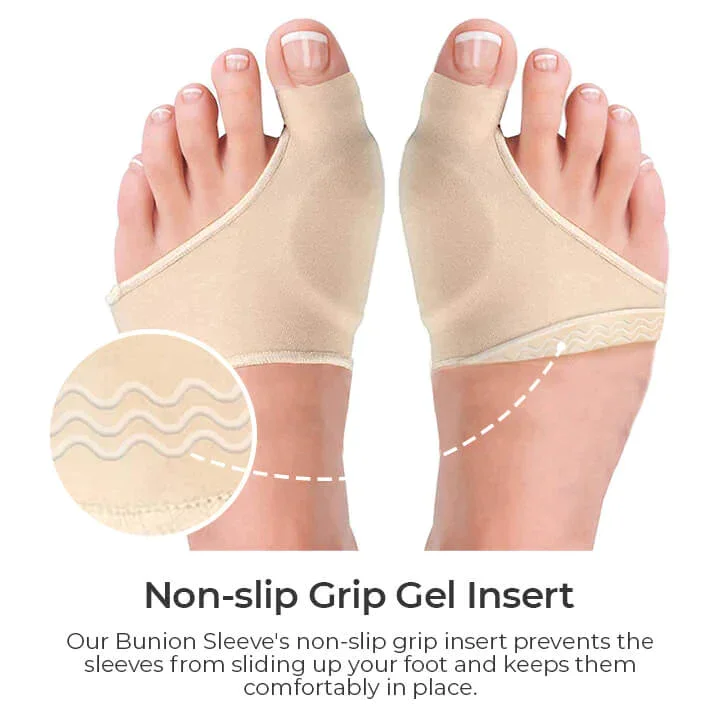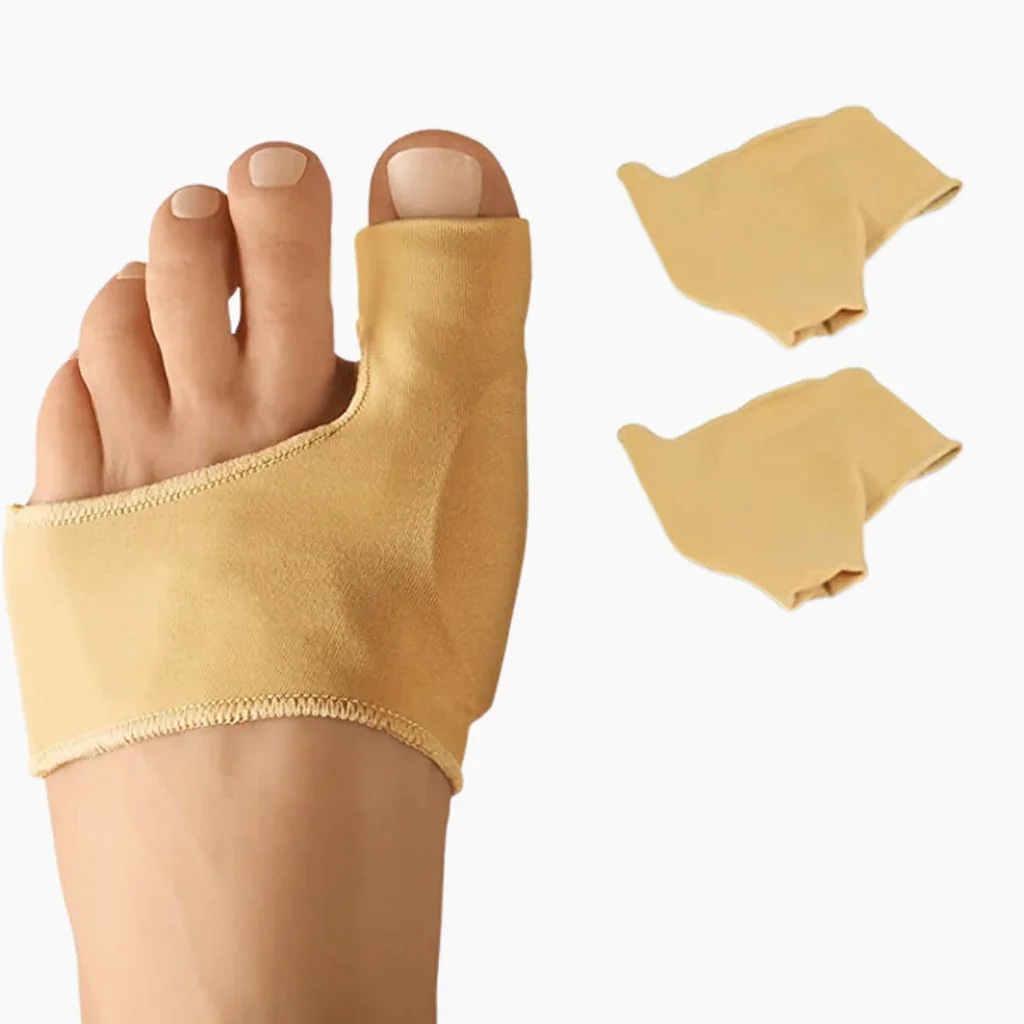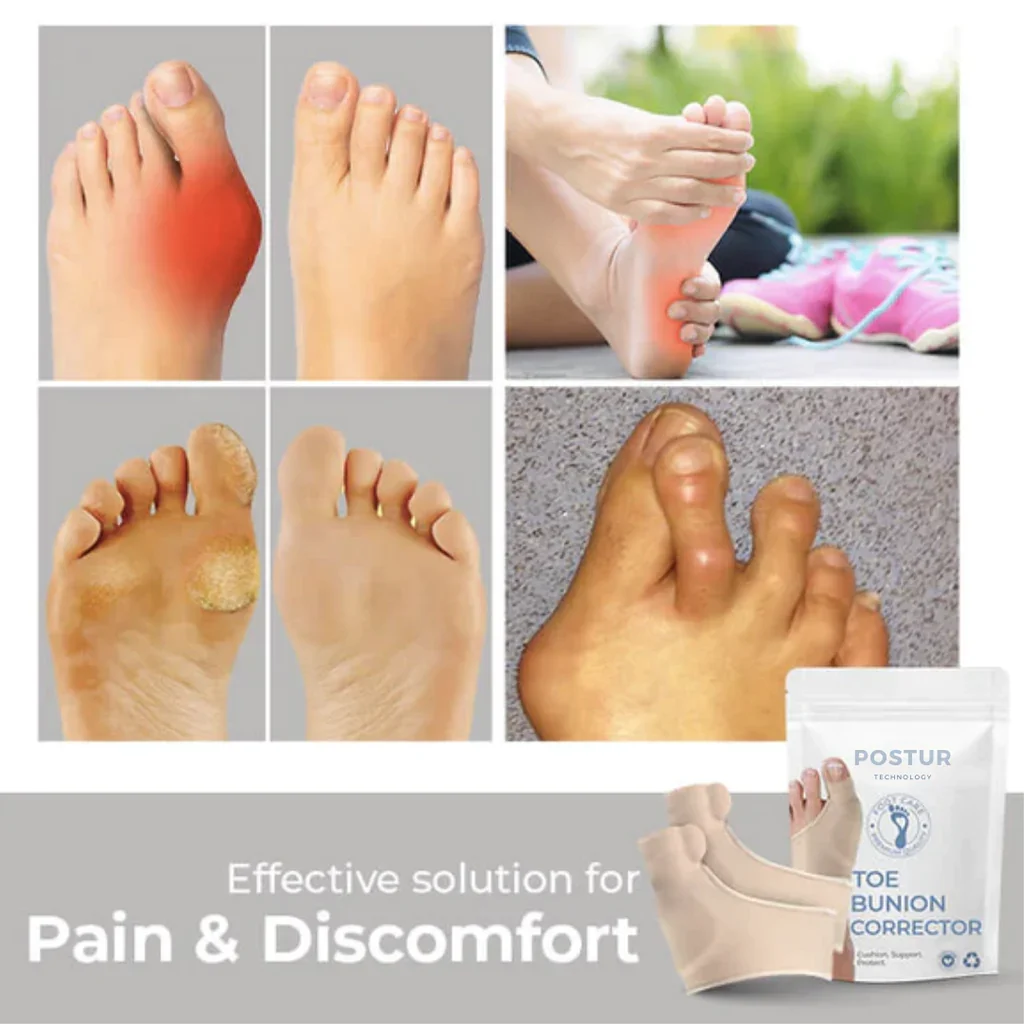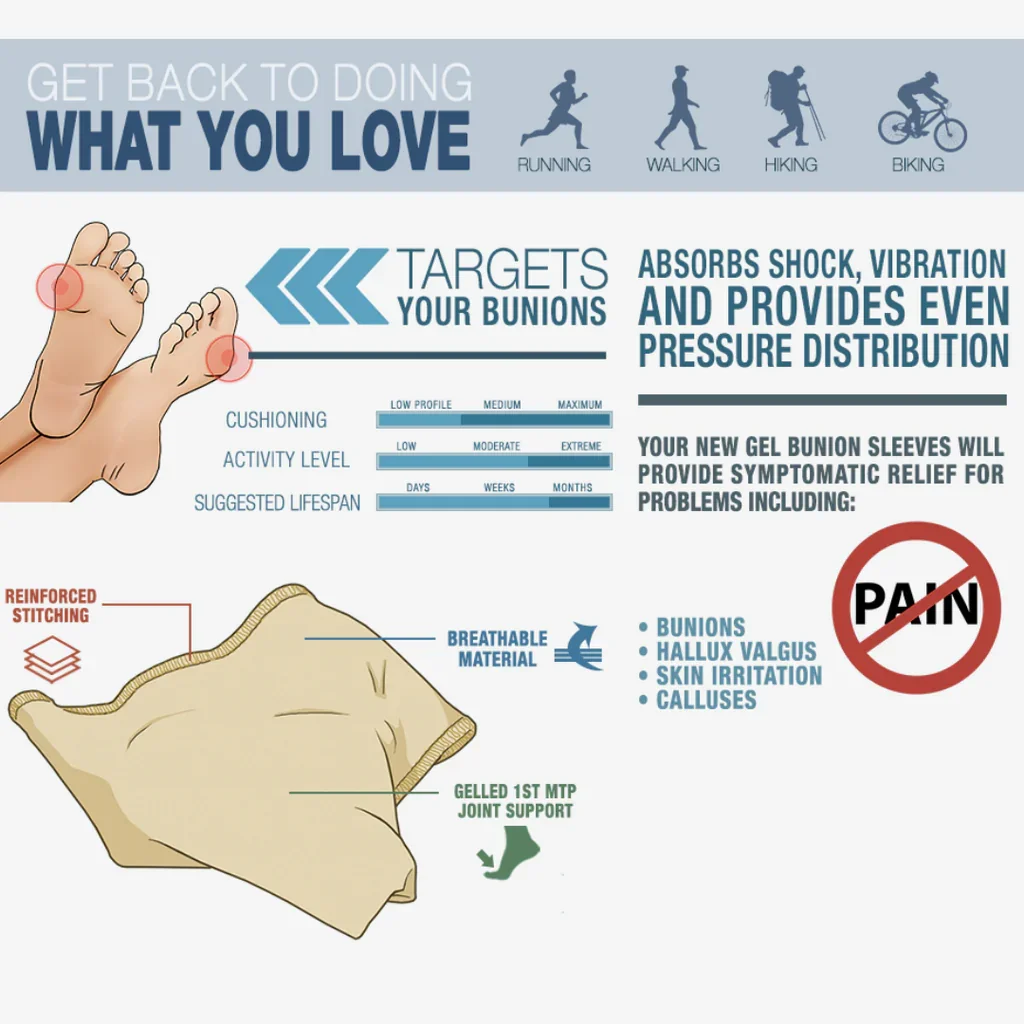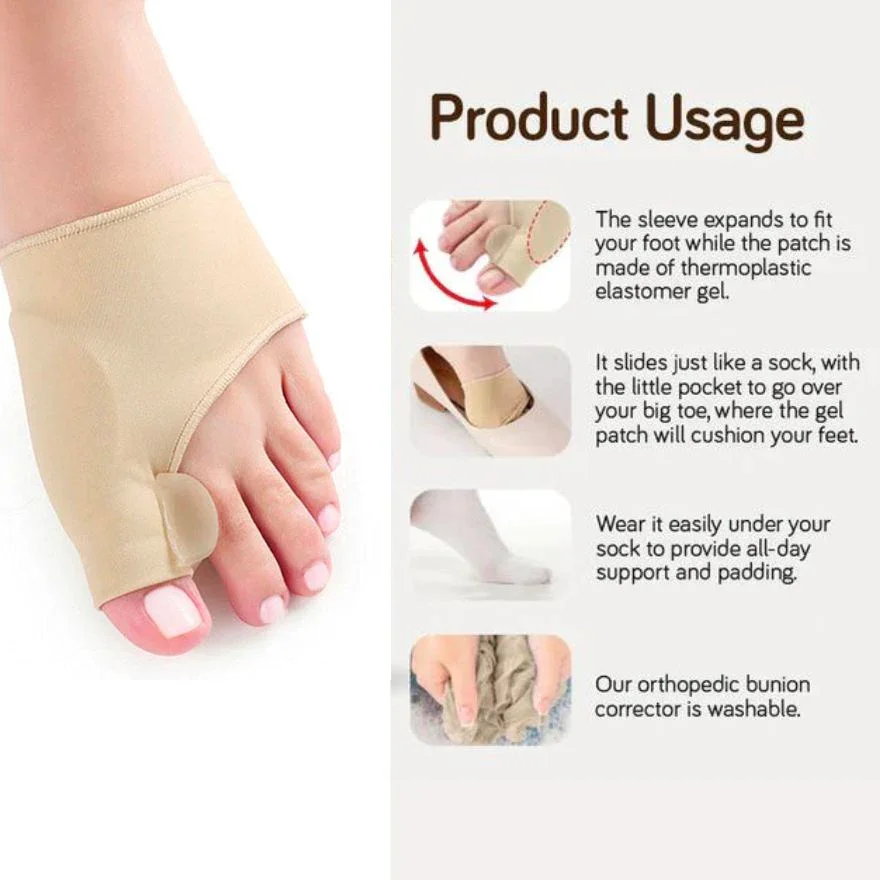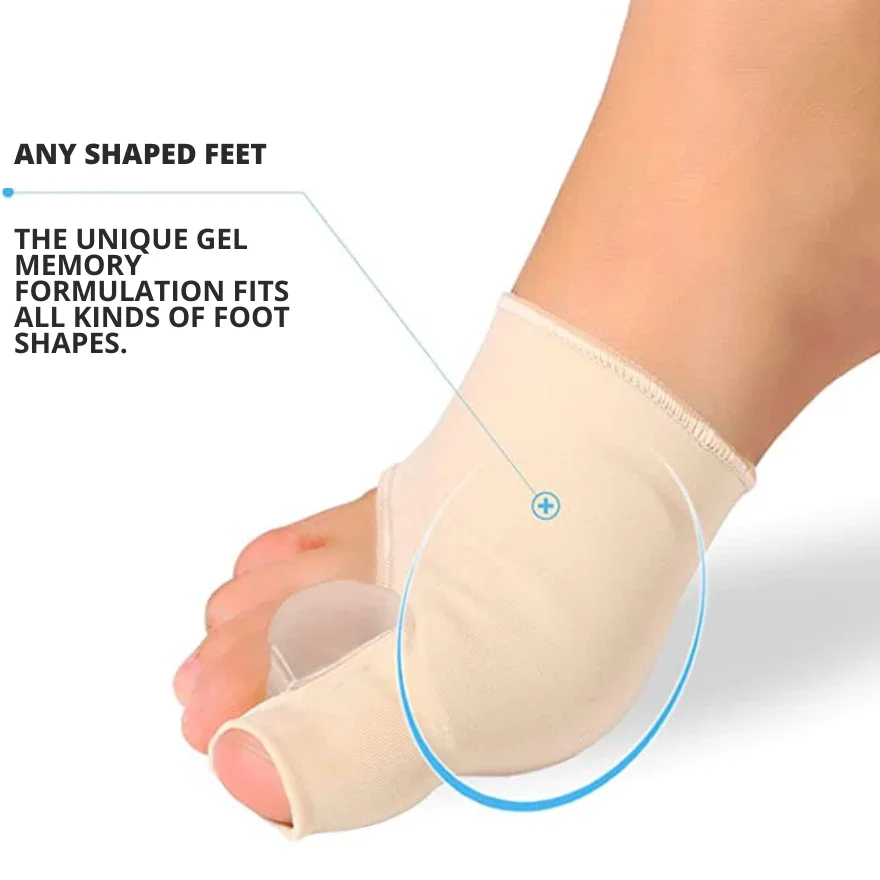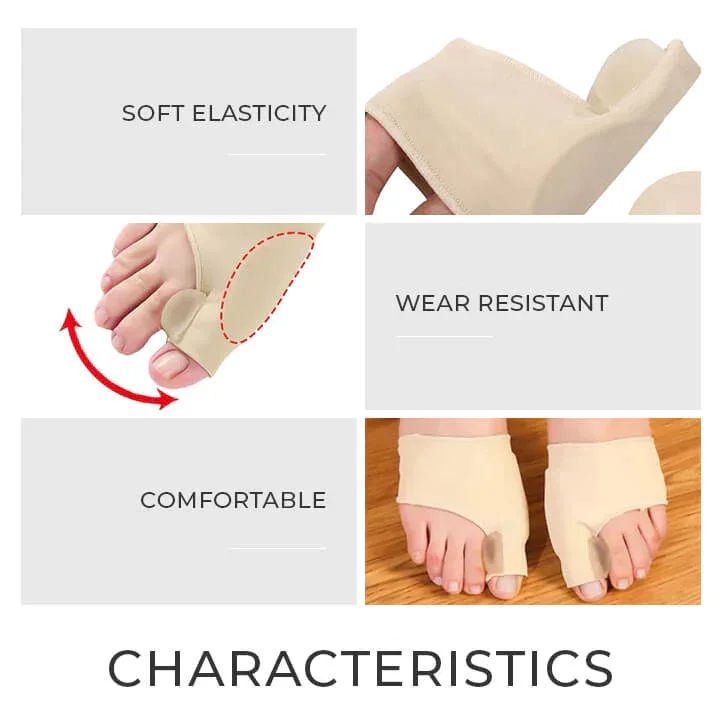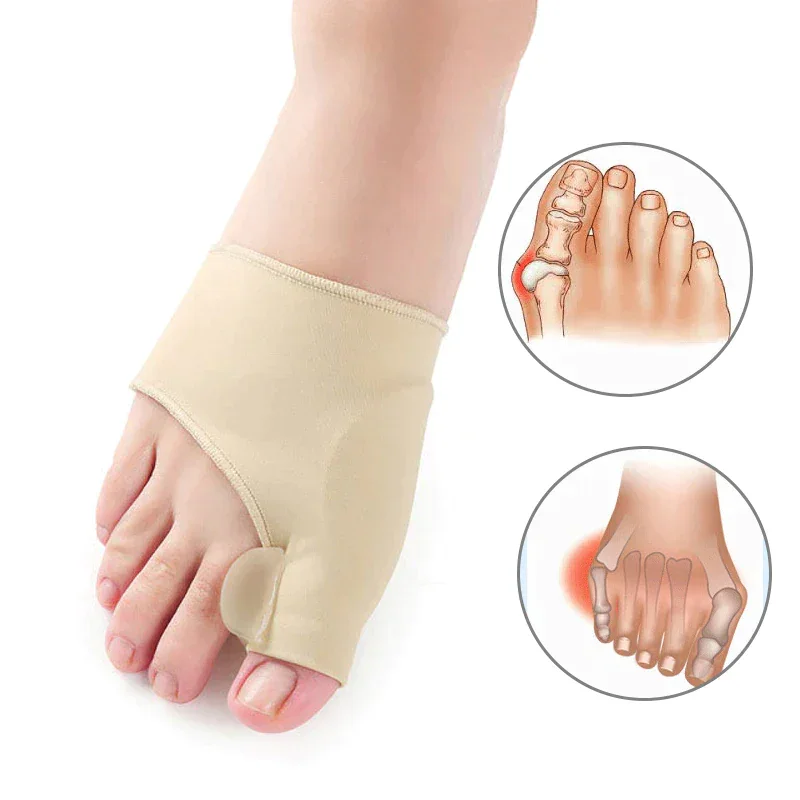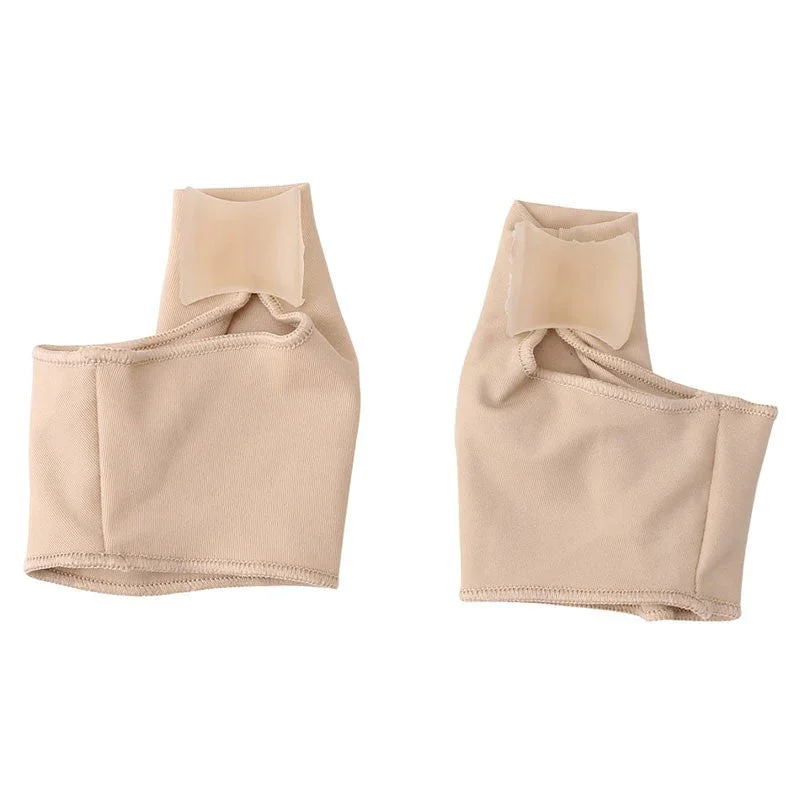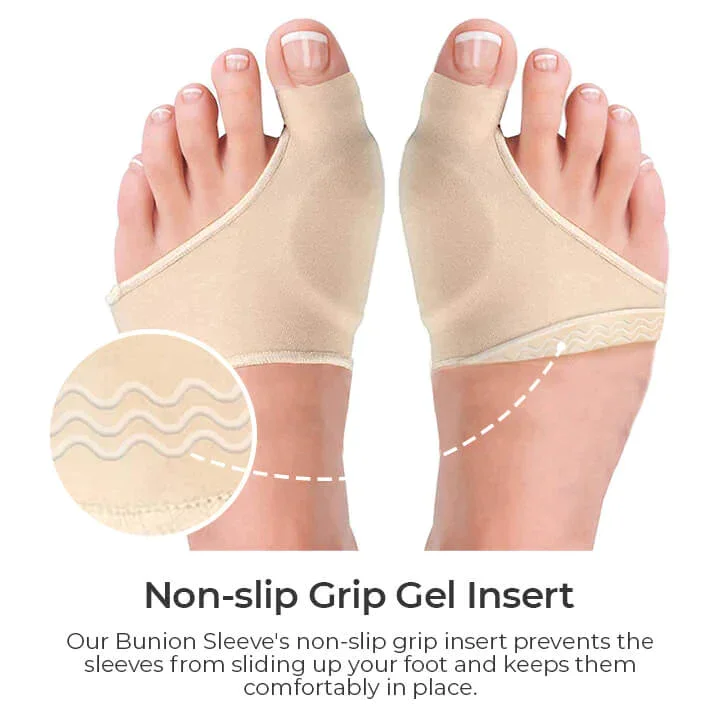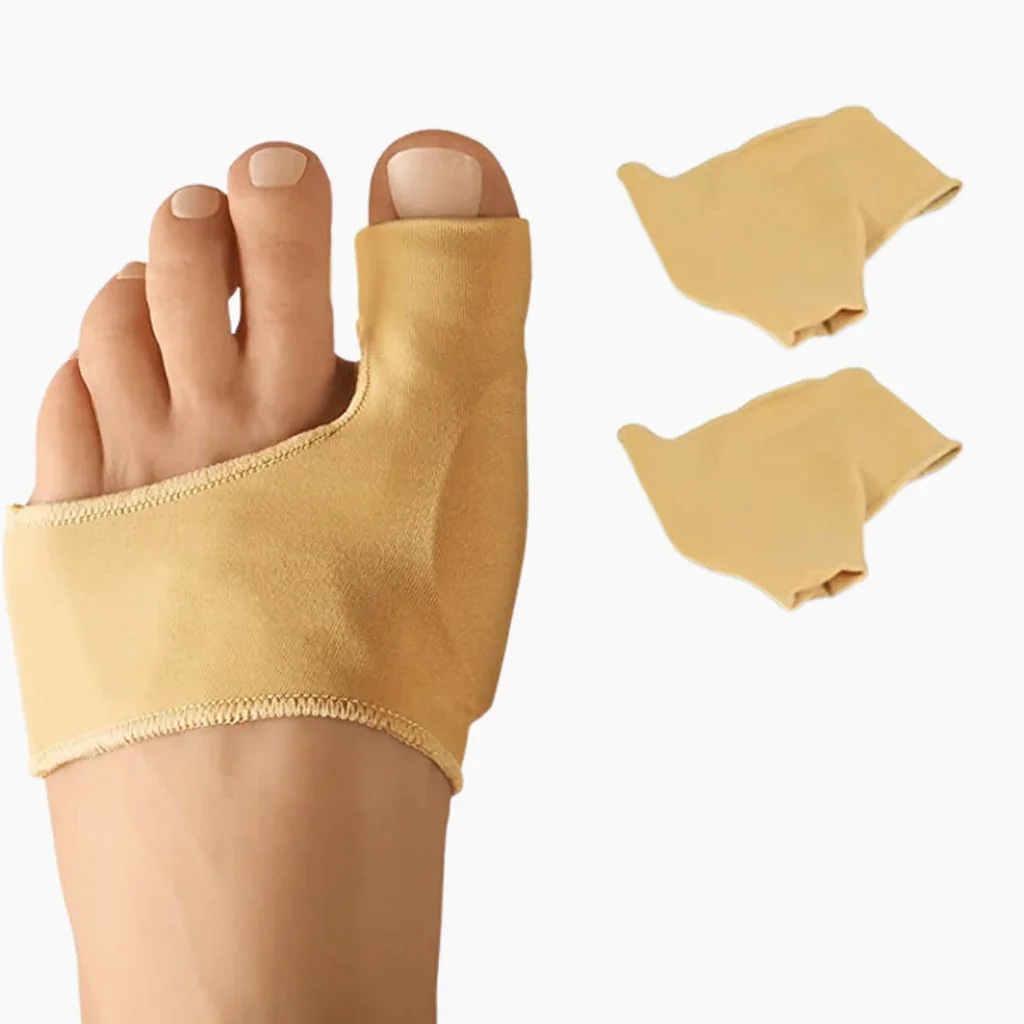 Pairs Postur Bunion Corrector
Orthopedic Bunion Corrector
Instant Relief from Bunion Pain
Any Shaped Feet – The unique gel memory formulation fits all kinds of foot shapes
Designed & Guaranteed by orthopedists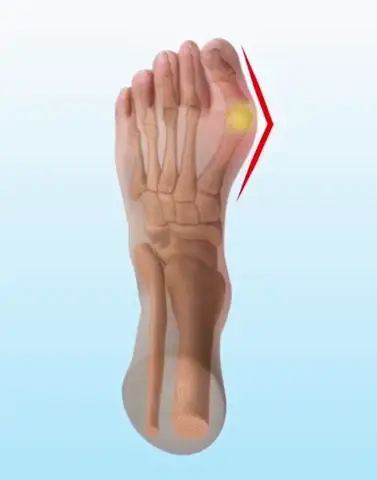 Correct Bunions Without Surgery
It realigns your toe to it's natural position
Effectively Reduces bunion pain
Comfortable & easy to wear
94.7% of users reported feeling instant relief of foot Pain
1 size fits all
Professionally Recommended to :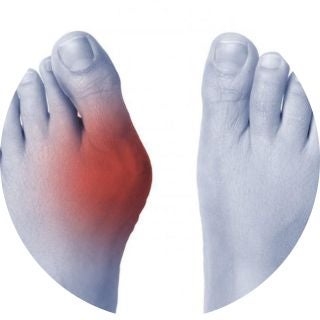 Relieve Pain from Bent Toes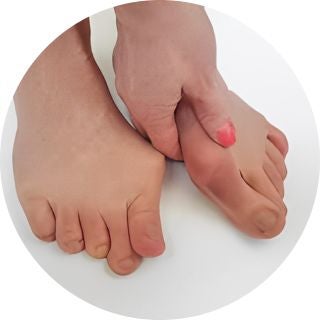 Reduce Foot Discomfort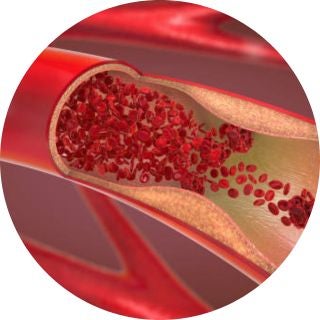 Increase Blood Circulation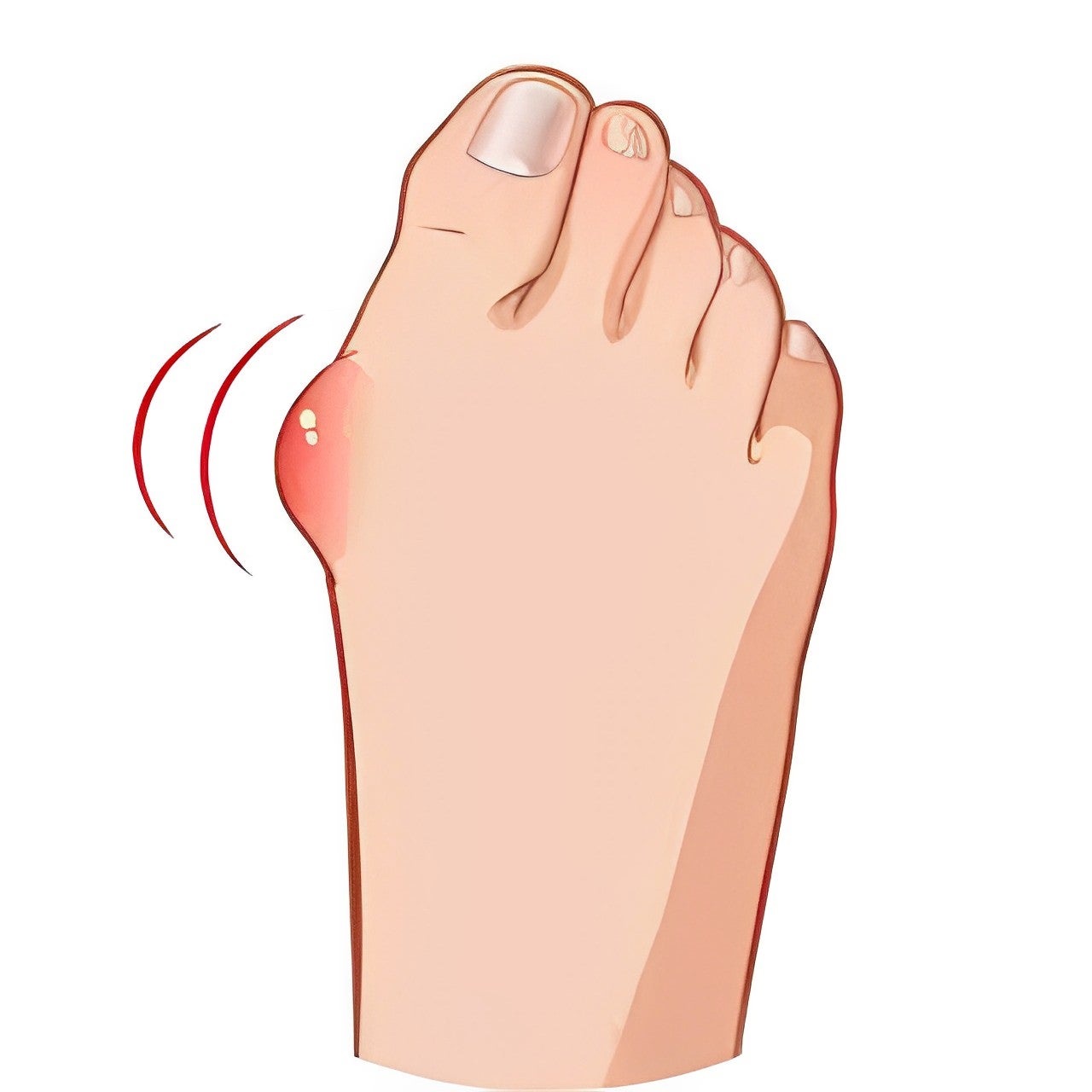 Reduce Friction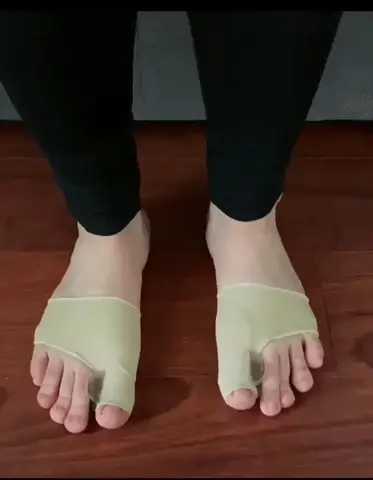 How is our bunion corrector helpful?
The Postur Bunion Corrector helps active people suffering from moderate to severe bunion pain. Once the bandage is applied with a toe gel, it will gently help realign the big toe taking away pressure from the other toes releasing built-up tension, and relieving soreness.
Fits comfortably in most footwear to help reduce rubbing from shoes.
The unique gel memory formulation fits all kinds of foot shapes.
Unobtrusive, comfortable yet highly effective for immediate bunion pain and corn relief day and night – avoid bunion surgery!
Bunion pain can make sleeping difficult. Our Bunion Corrector works to straighten your big toes and relieve pain, so you can get a much better night's sleep.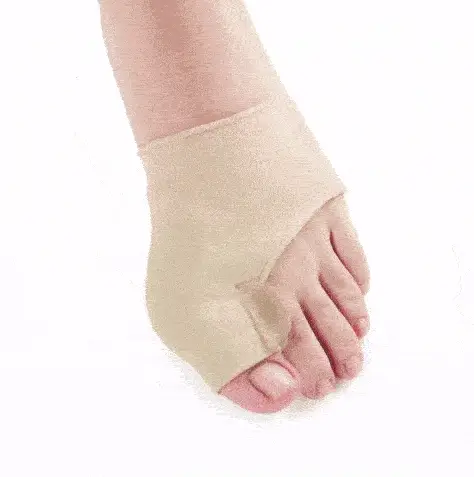 Wearing narrow footwear, flat feet, or Inflammatory arthritis can cause MASSIVE toe bunions.
Over time: this throws your bones out of alignment, causes bumps, and forms painful bunions.
The Postur Bunion Corrector is made with SOFT ELASTIC. At the same time, it is designed with a unique soft GEL that helps reduce the friction between toes and shoes which enables you to move NATURALLY -while keeping their ALIGNMENT.
All it takes is 10 minutes of use for 2 weeks for constant relief from toe bunions. And two weeks for benefits that last a lifetime. It will gently
help realign the big toe taking away pressure from the other toes releasing built up tension and relieving soreness.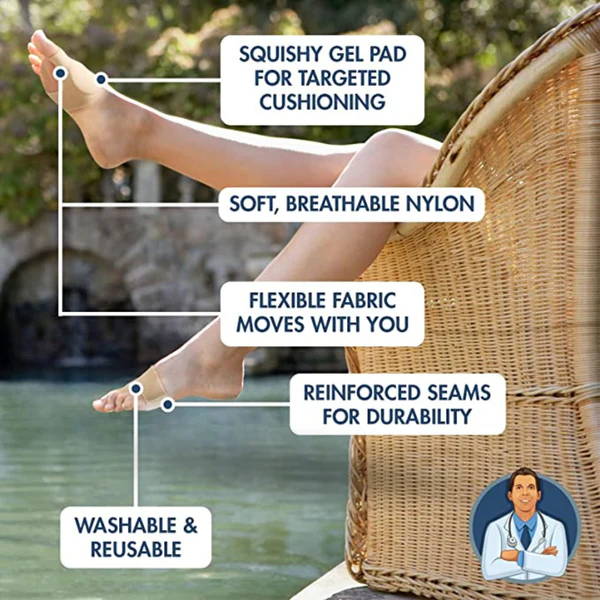 Enjoy life without any fear
You're tired of suffering, tired of the pain, you should try this bunion corrector specifically designed by orthopedists. Wear 5 to 15 minutes a day while working, going for a walk, or even during sleep and feel the difference on your own.
Effective against:
Soreness or a burning sensation over the bunion
Redness, stiffness, and swelling around the big toe joint
Hammertoes or calluses under the ball of the foot
Corns or other skin irritations where the first and second toes overlap
RETURN & WARRANTY
No-Risk, 100% Money-Back Guarantee.

We have a 24/7/365 email support.
100% premium Quality Inspection on every order.
No surprises or hidden fees.
End to End Tracking for every order.