Medilisk Stretch Mark & Scar Serum
MediLisk cures 99% of stretch marks in the first week of use
Without Prescription Medication, Costly Doctor Visits and Invasive Procedures!
Effectively Treats Stretch Marks & Scars
Tightens And Smoothens the Skin
Dermatologist Tested & Non-Irritating Formula
Get Noticeable Improvement within 7 days!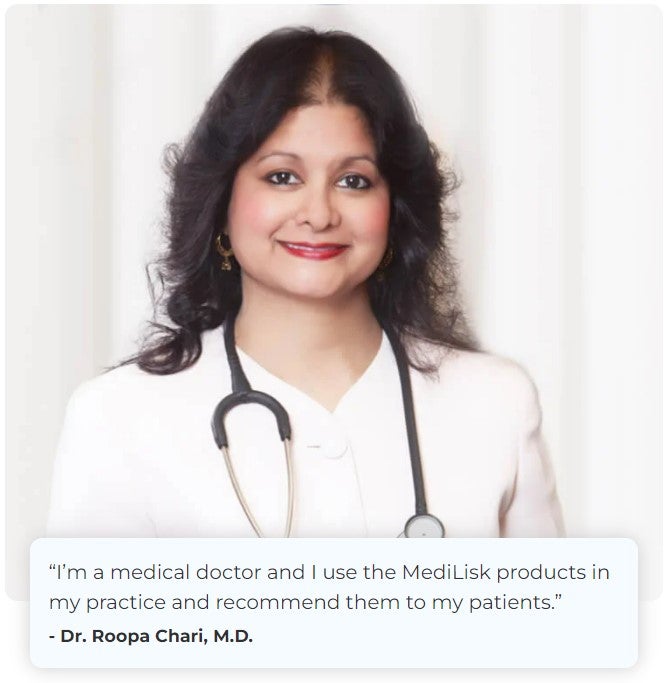 Recommended By Dermatologist. Clinically Tested.
Stretch Mark & Scar Serum MediLisk has been clinically tested and researched for over 10 years, and was developed with the help of some of the world's industry leading chemists and physicists.
And we continue to consult with dermatologists, pediatricians and medical specialists to this day.
NO Chemicals
NO Artificial Preservatives
NO Lanolin
NO Petro-chemicals
NO Parabens
NO Steroids
NO Fragrance
NO Animal Testing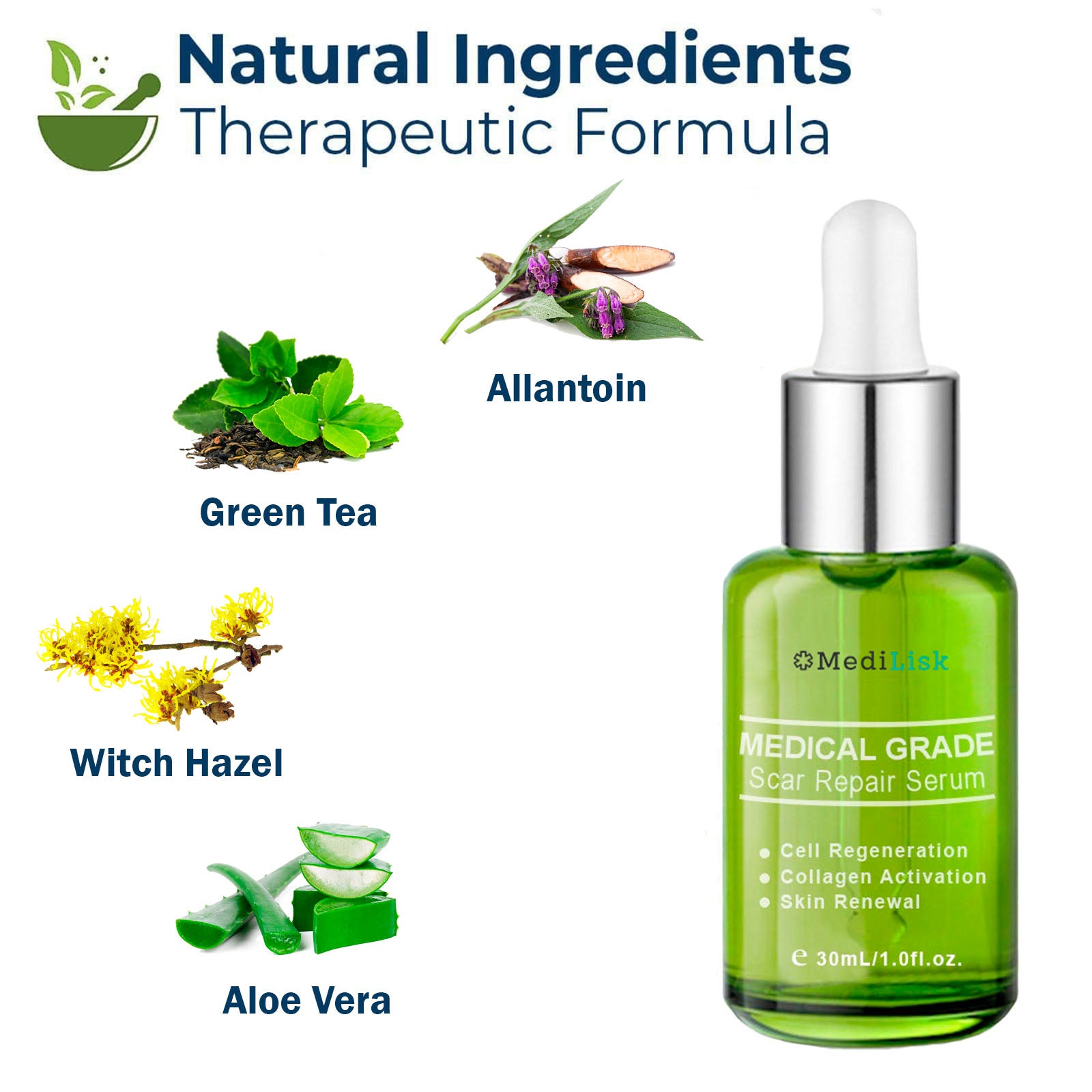 First Aid For Stretch Marks & Scars
Designed for the rapid treatment of stretch marks and scars, as well as skin tightening and toning
Our 5-star formula provides safe treatment for stretch marks and scars at any stage. The serum will not only discolor and make scars and other skin damage invisible, but it will tighten your skin, leaving it clear and smooth.
Deeply penetrating the skin, the serum triggers active skin regeneration processes, causing the skin to produce renewed cells 30 times faster, so that affected skin cells on scars die off and exfoliate, and healthy skin cells regenerate in their place.
A fast and effective natural remedy to get rid of stretch marks & scars.
Hypoallergenic, non-irritating and 100% safe
How It Works
Natural penetrating therapeutic effect for the treatment of stretch marks and scars
Clean the application area with mild soap & warm water.
Destroy stretch marks & scars
Apply the serum to the problem areas. After application, massage the problem areas in an upward motion until the serum is fully absorbed.
Watch the problem disappear
Already after the first application you will see your stretch marks and scars lighten, and old skin cells begin to exfoliate. For the fastest results, use the serum 2 times a day. Dermatologists recommend using the cream for 3-6 months, until the skin is completely renewed and all traces of stretch marks and scars disappear.
The Most Effective Solution Against Stretch Marks & Scars
MediLisk contains a unique combination of powerful natural ingredients that trigger the natural processes of active skin regeneration and collagen production, completely removing stretch marks and scars.
Before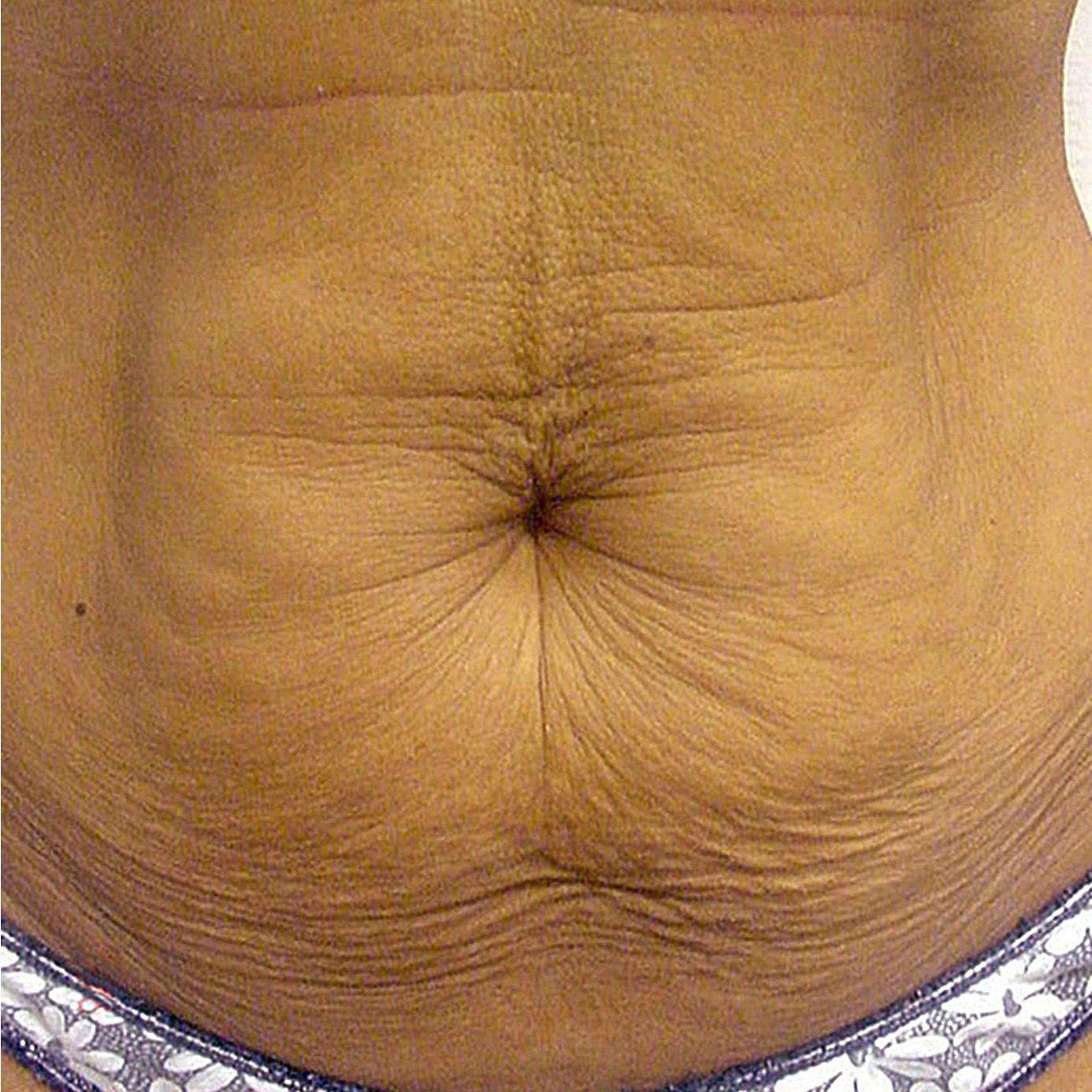 After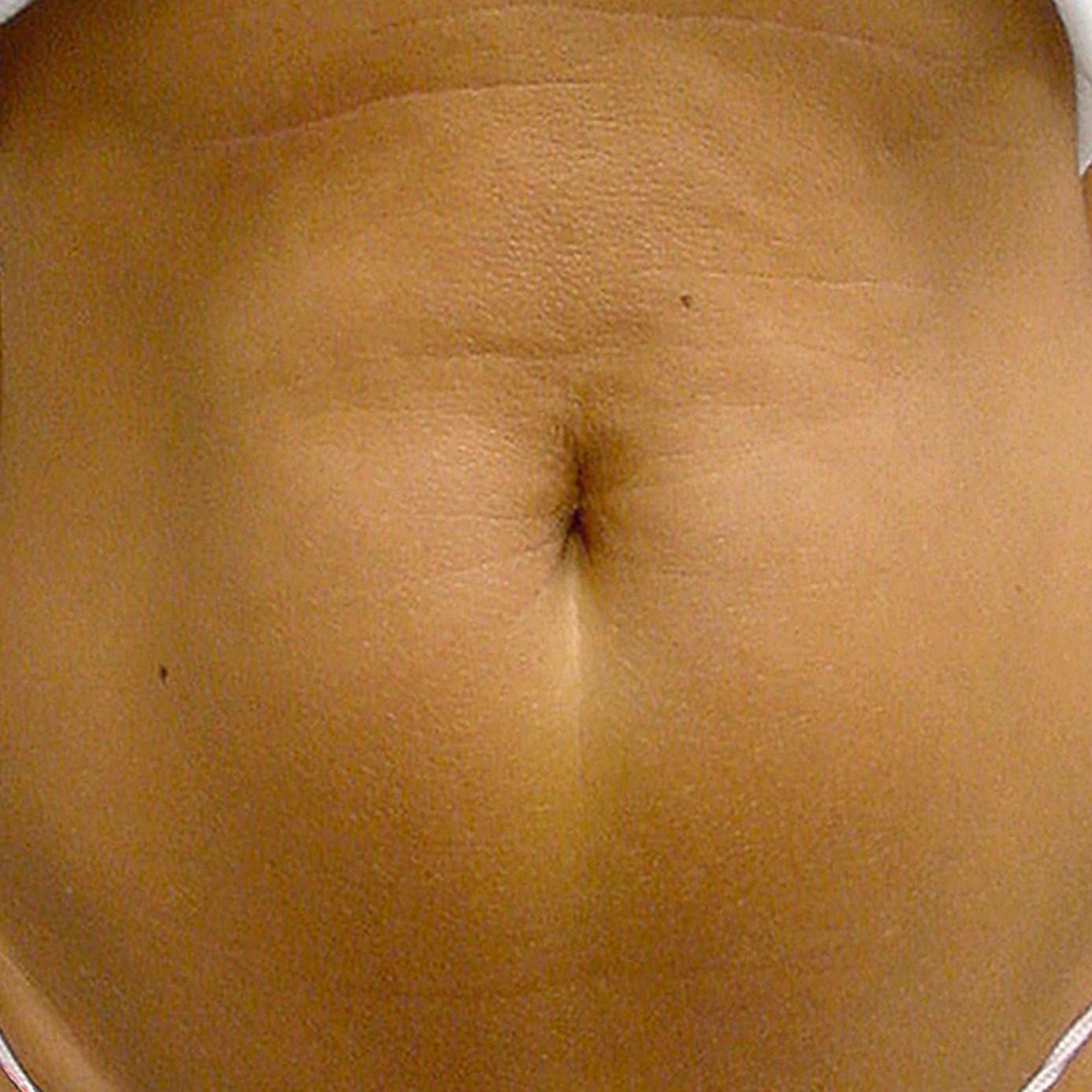 Action at The Cellular Level
A powerful combination of active ingredients penetrates deep into the skin, effectively renewing it and discoloring stretch marks and scars.
Smoothes & Tightens the Skin
The serum triggers active processes of skin regeneration and natural collagen production, which naturally smooths and tightens the skin.
Non-Steroidal & Chemical-Free
Contains no harmful chemicals, parabens or steroids so you won't have to worry about harmful side effects.
Dermatologist tested and is safe for use anywhere on the body by any age group and skin type.
RETURN & WARRANTY
No-Risk, 100% Money-Back Guarantee.

We have a 24/7/365 email support.
100% premium Quality Inspection on every order.
No surprises or hidden fees.
End to End Tracking for every order.