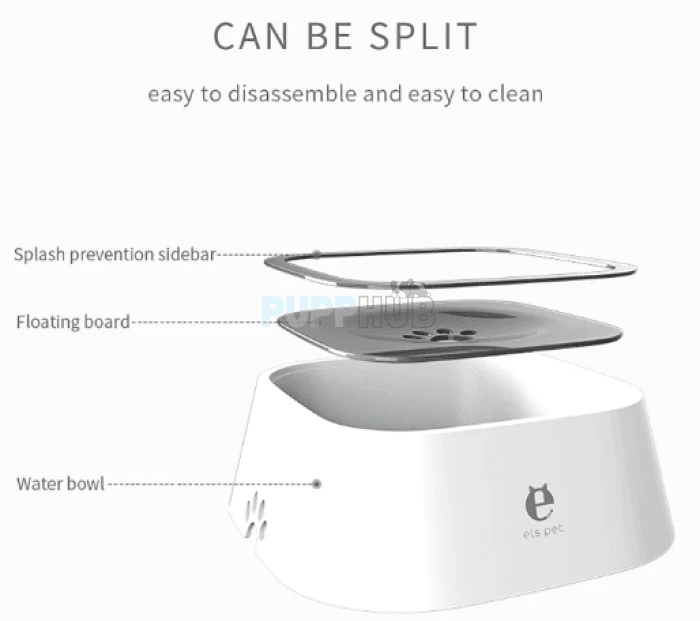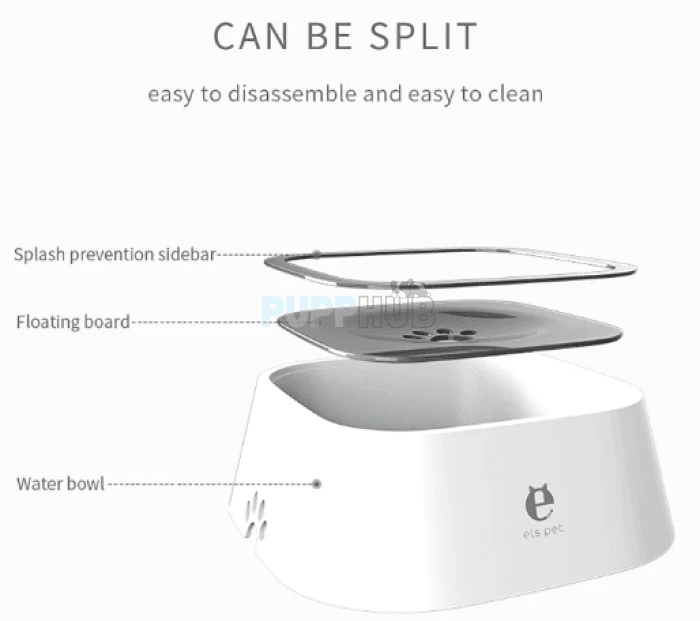 Zero Splash
Tired of dealing with wet floors due to your pet's drinking habits? Worried about injuring yourself from slipping?
Introducing, The Zero Splash, a groundbreaking solution that transforms your pet's hydration experience. No more messy floors, pet health concerns, or cleanup worries.
The Zero Splash isn't just another pet bowl – it's an innovation designed to revolutionize the way your pet drinks:
Dogs natural drinking method of scooping with their tongue, remains
Stops excessive splashing and dripping
BPA Free & Easy to clean
Slow water disbursement preventing choking and vomiting
Zero Splash & Spill making it perfect for the car
Key Benefits
Smart Floating Plate Our exclusive floating plate adjusts as water levels change, allowing easy access for pets of all sizes. Larger pets can press the plate, while smaller ones can drink from the center of the disk.
Safer Drinking Speed The adjustable floating plate isn't just about convenience – it's about your pet's safety. It slows down their drinking speed, reducing the risk of choking and vomiting.
Double Anti-Spill Design Worried about water splashes? Our reinforced floating plate, combined with a fixed border, prevents messy spills. Cleaning is a breeze with its straightforward structure.
Use Anywhere, Even in Your Car The Zero Splash's splash-proof design isn't confined to indoor use. Take it in your car without water splashing, even when you're on the move.
Easy to Clean and Hygienic BPA free & crafted from durable and safe materials, our bowl is easy to clean and even dishwasher safe, ensuring your pet always has a clean drinking space.
Stability with Non-Slip Bottom Our non-slip bottom feature keeps the bowl in place, preventing accidents during enthusiastic drinking sessions.
RETURN & WARRANTY
No-Risk, 100% Money-Back Guarantee.

We have a 24/7/365 email support.
100% premium Quality Inspection on every order.
No surprises or hidden fees.
End to End Tracking for every order.