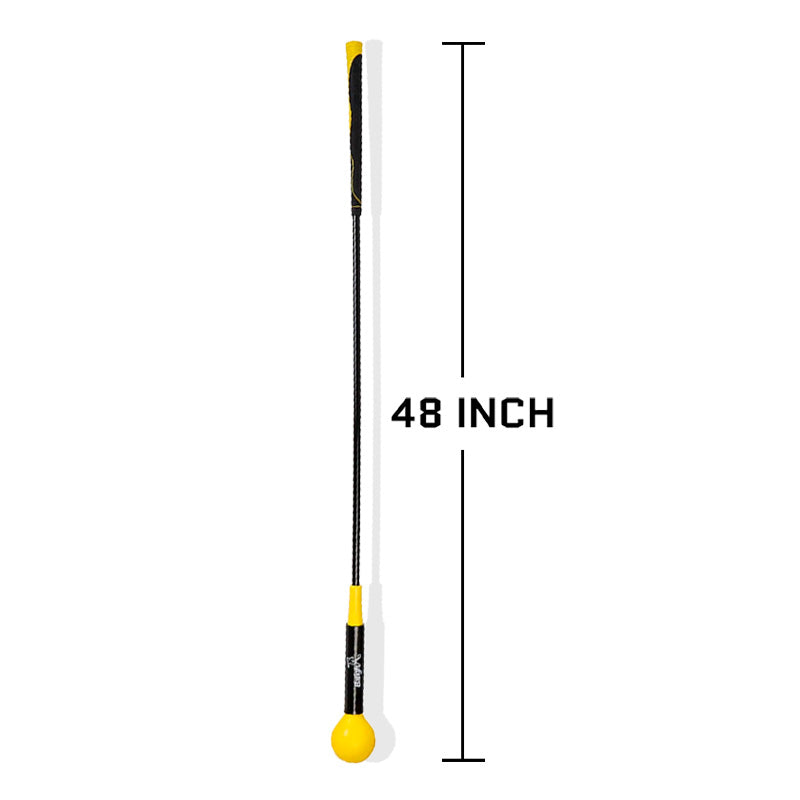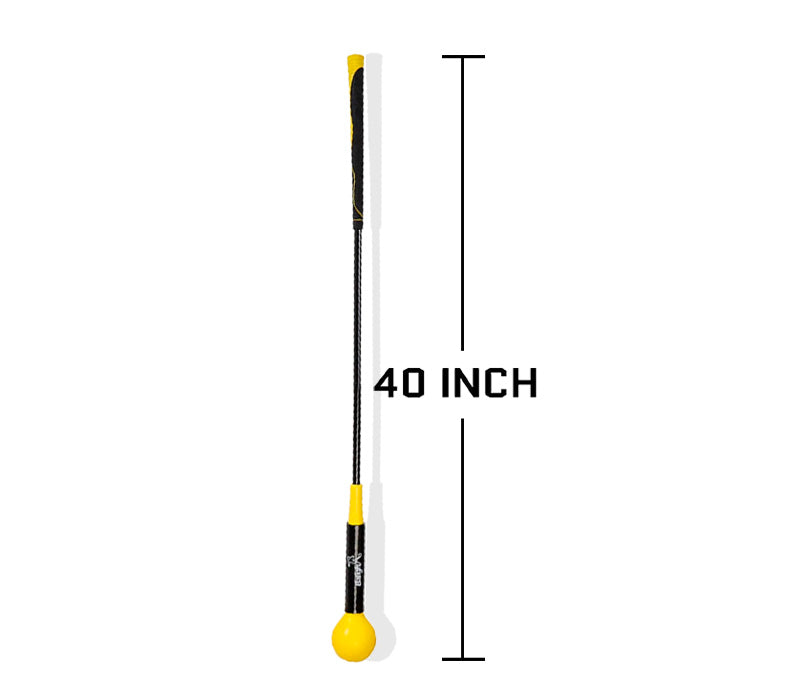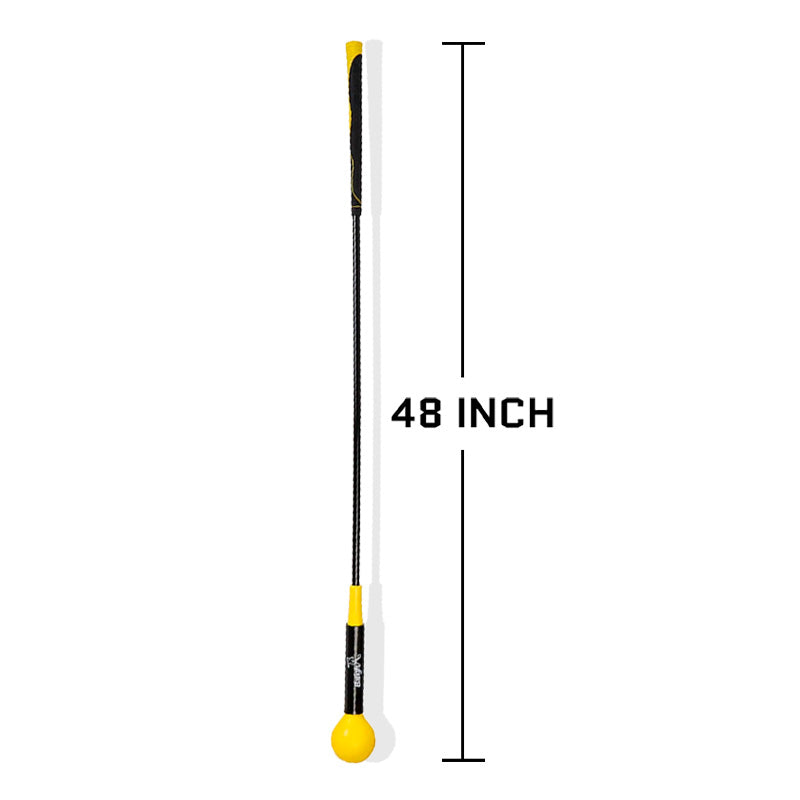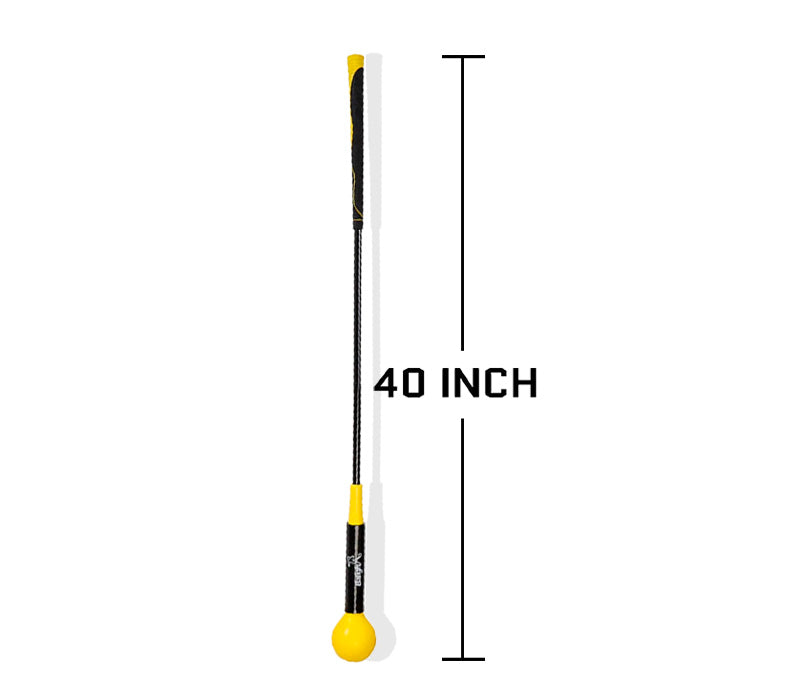 TopFlex Trainer
Improve your golf game and Save Money on coaching!
SIZE GUIDE
—————-
WHY NOT JUST USE YOUR CLUBS
Imagine if someone replaced the club head of your favorite iron with a yellow golf ball. That s exactly what TopFlex Golf Trainer looks like and roughly how it works. This tool is essentially a club with a 2.5-pound weight at the end and additional flex throughout. You can easily swing this training tool in your home or yard without having to worry about where your ball will end up because it is attached.
Why You Should Use TopFlex trainer TO IMPROVE YOUR GOLF
This Revolutionary Device Is The Quickest, Easiest, And Most Effective Way To Improve Your Swing!
Unlock The Hidden Distance And Consistency In Your Swing Using the TopFlex Golf Trainer!
Can be used by left or right-handed players
It designed for men, women & children
Legal to carry on the course (and fits neatly in any golf bag)
Builds strength, increases flexibility, and reduces injury – both on and off the golf course
Gives you instant feedback and correction on your tempo so you can quickly and easily develop a buttery smooth laser-accurate swing
Can be used indoors during bad weather (10 20 swings a day is all it takes to find and maintain that perfect tempo)
Durable fiberglass and polyurethane construction means it lasts for years of daily use
Every purchase backed by a 30-day, no-questions-asked, money-back guarantee (more on that below)
HOW DOES IT WORK
There Are Just Three Easy Steps To Using The TopFlex Golf Trainer
STEP ONE: Start at your normal address position. Move the club slightly to get a feel for the weight and flexibility of the Tempo Trainer.
STEP TWO: Bring the Tempo Trainer to your backswing position. Pause for a moment at the top to let the polyurethane head catch up with the movement.
STEP THREE: Smoothly swing and feel your weight transfer to your front side as you complete your downswing. The Tempo Trainer will give you instant tactile feedback on the parts of your swing where you re rushing ahead and sapping your power.
In a few practice swings, you ll have found your perfect tempo and added yards of effortless, consistent distance to your swing.
—————–
Try the TopFlex and See the Difference it Can Make in Your Game!
The 100% No-Risk Promise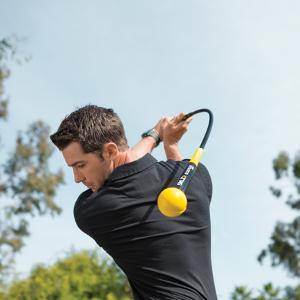 15-20 swings every day will improve swing tempo, strength, and flexibility!
Develop Better Mechanics.
Find the natural feel of lag, develop core golf muscles and Gain 15, 20 or even 30 yards!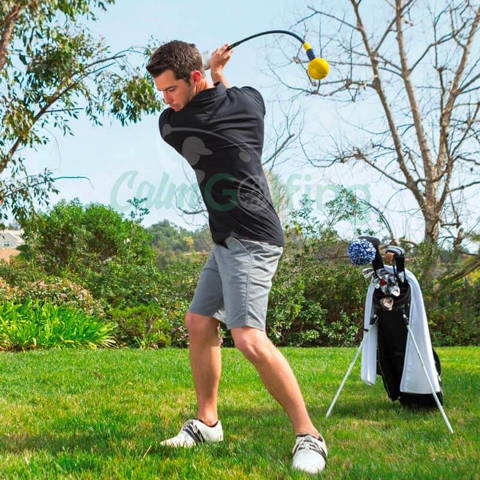 Build muscle memory and strengthen your swing, The extra flex in the shaft helps lengthen your swing, giving you more power and better control!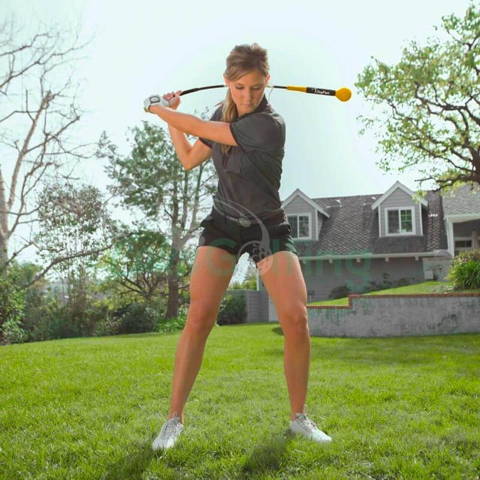 Low-impact stretch for pre-round warm-up! (Fits easily in any golf bag and is legal to carry on the course.)
RETURN & WARRANTY
No-Risk, 100% Money-Back Guarantee.

We have a 24/7/365 email support.
100% premium Quality Inspection on every order.
No surprises or hidden fees.
End to End Tracking for every order.