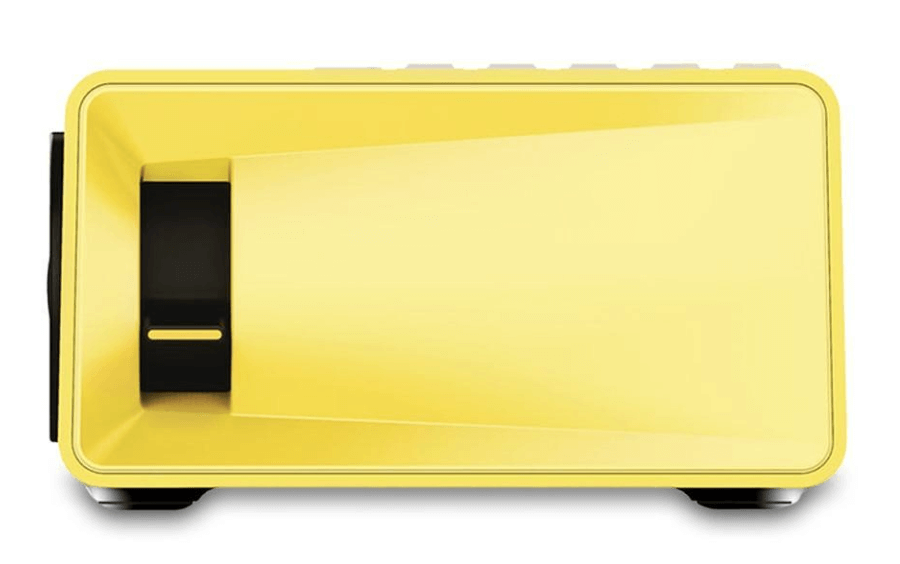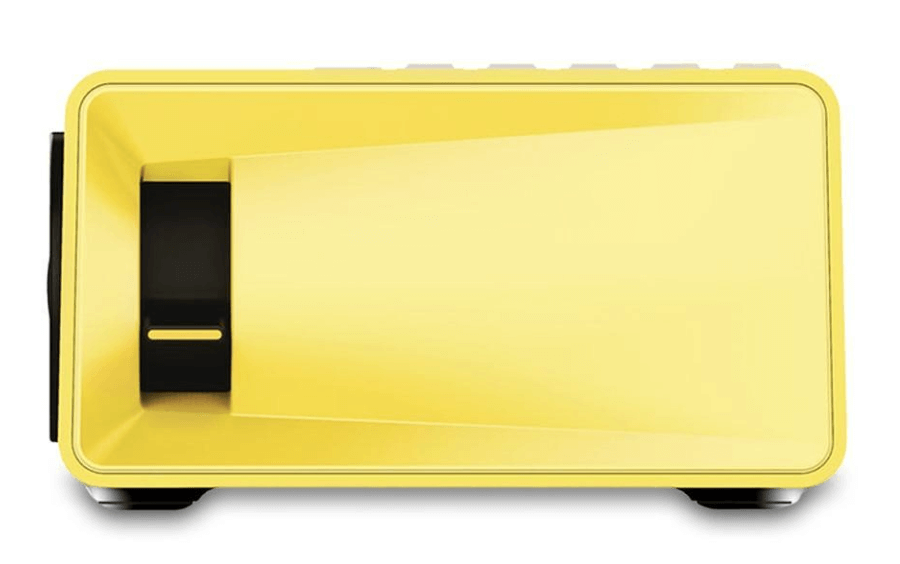 Tiniest HD Projector – HDMI Portable Mini Projector (Fits In The Palm Of Your Hand)
INTRODUCING THE YG-300 MINI PROJECTOR!
Finally, a tiny, portable projector that turns your living room into a full-blown home theater with an image size of up to 220 inches!
Its fantastic resolution is perfect for business presentations, gaming, and movies when you're on the go!
YOU CAN USE IT WITH JUST ABOUT ANYTHING…
FINALLY…MOVIE THEATER EXPERIENCE, WITHOUT THE COST!
The YG-300 is a complete home entertainment system that connects to all your devices and is small enough to fit in your bag.
Forget crowding around your tiny laptop screen or TV!
SHARE IMPRESSIVE VIDEOS, PHOTOS, MOVIES, GAMES OR EVEN BUSINESS PRESENTATIONS ANYWHERE YOU GO!
…without the annoying problems like video jitters, color problems or lamp replacements that older projectors had.
FEATURES:
• Bigger Than Big – Ever wished you had a 200 inch TV? Well with this tiny projector you do. Blow your friends minds when they come over for a movie or to play your favorite game. With a 220 inch output, you'll never want to leave your living room again.
• Bright 'n' Vibrant – The LightEngine technology delivers a mind-blowing performance you'd expect from a flat screen TV. With a staggering 600 lumens you will enjoy rich, accurate colors, deep blacks and bright whites, even in rooms that aren't totally dark.
• True Theater Experience – Unlike projectors just a few years old, the YG-300 uses the latest technology, eliminating those dreaded video quality problems like color decay, jagging and the rainbow effect. Expect a smooth, bright, theater-like performance from day 1 to year 5.
• Compact 'n' Portable – At only 13 by 8 inches and 4oz in weight, it's a true portable media player powerhouse – small and light enough to fit easily in your bag or on the shelf. While it's onboard memory card slots and speaker lets you leave your laptop at home and watch movies anywhere.
• NeverDie Lamp – Other projectors of this quality need frequent, pricy bulb replacements. But with over 30 000 hours of lamp life, you can be sure that this projector will never need a replacement in your entire lifetime, saving you hundreds of dollars.
• Works With Any Device – Quickly and easily connect your computer, game console, camera, tablet, hard drive, DVD player or speakers and you're ready to kick back and enjoy. It's stacked with every connection you might need like WiFi, HDMI, USB, AV, 3.5mm jack, Micro SD and TF card connections – you're totally covered.
• Good for Business – Deliver even more impressive, reliable powerpoint presentations and close extra sales. It's compact enough to carry in your bag and take on a plane so you'll never have to rely on the conference room's sketchy old projector that won't connect to your device or might even die on you.
• Plays Anything – Supports every movie, music and image file format used today (AVI, MOV, MKV and 25+ more), so you can enjoy your collection of movies, photos and even powerpoint presentations no matter what.
• Zero Warm-Up – Unlike ordinary projectors with traditional lamps, this one needs no long, boring warm-up time. Just switch it on and it's ready to go with bright, pixel-perfect images on demand. No need to leave your friends or colleagues waiting.
• Eco-Friendly – With it's low energy consumption and no wasteful, mercury-filled lamp to replace, this projector is much better for the environment, so you can feel good about your purchase.
Details & Requirements
Please choose your plug type in the drop down menu above before adding this item to the cart
Projection Distance: 1-3M
Light Source: LED
Brightness: 400 – 600 lumens
Optical Resolution: 320*240
Keystone Correction: Manual Correction
Projected Dimension: 60-120 inches
Lamp: LCD
Portable: Yes
Screen Scale: 4:3/16:9
Bulb Power: 240W
Package Includes
1 x Mini Projector
1 x Power Adapter
1 x 3.5mm to RCA AV Cable
Remote Control
1 x Instruction manual
Remtica Guarantee
Remtica is out searching for some of the most interesting products in the entire world and it's backed up by the 30-day risk-free guarantee. If you're not satisfied enough, we'll make sure you are 100% satisfied by making things right.
If YOU are happy, then the Remtica will also be happy. There are absolutely no risks at all purchasing from Remtica official store. So if any assistance is needed, don't hesitate to send us an email: [email protected]
—————–
Click the 'Add To Cart' Button Above To Order Now!
Limited Quantity Available – Will Sell Out Fast!
RETURN & WARRANTY
No-Risk, 100% Money-Back Guarantee.

We have a 24/7/365 email support.
100% premium Quality Inspection on every order.
No surprises or hidden fees.
End to End Tracking for every order.