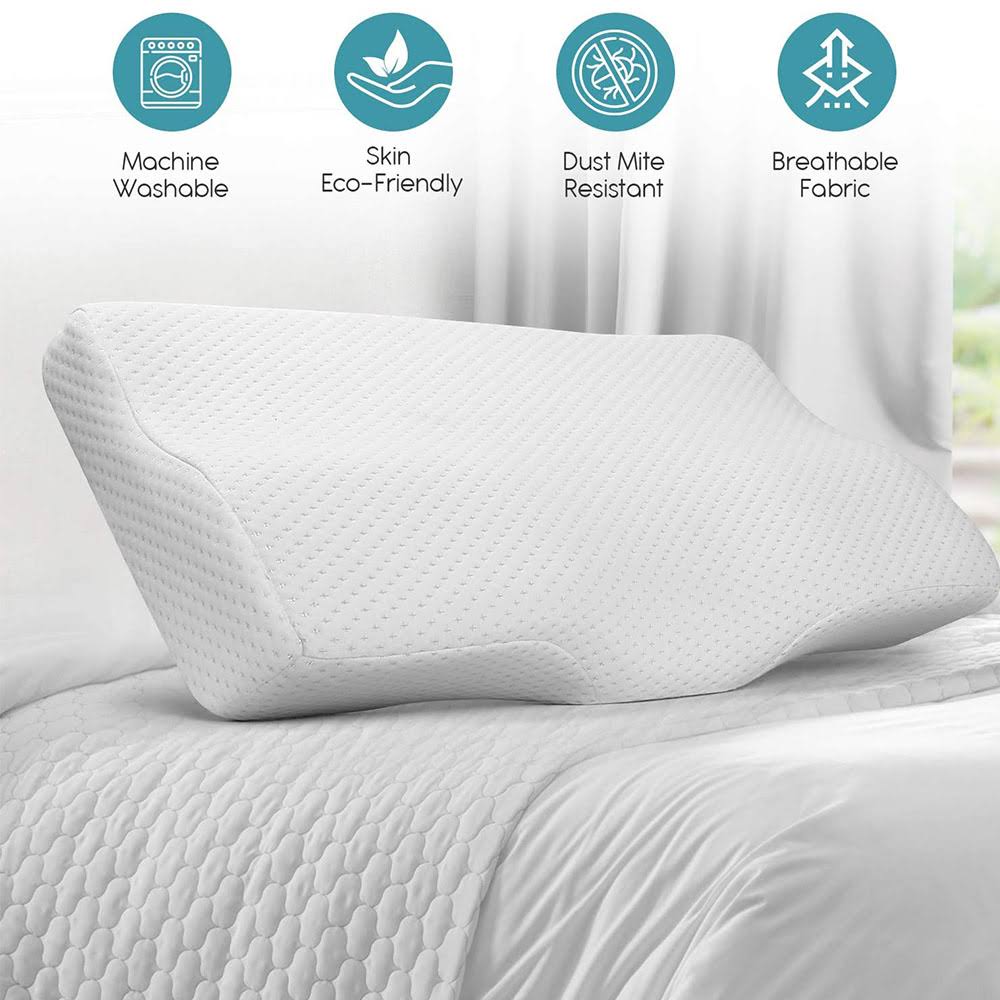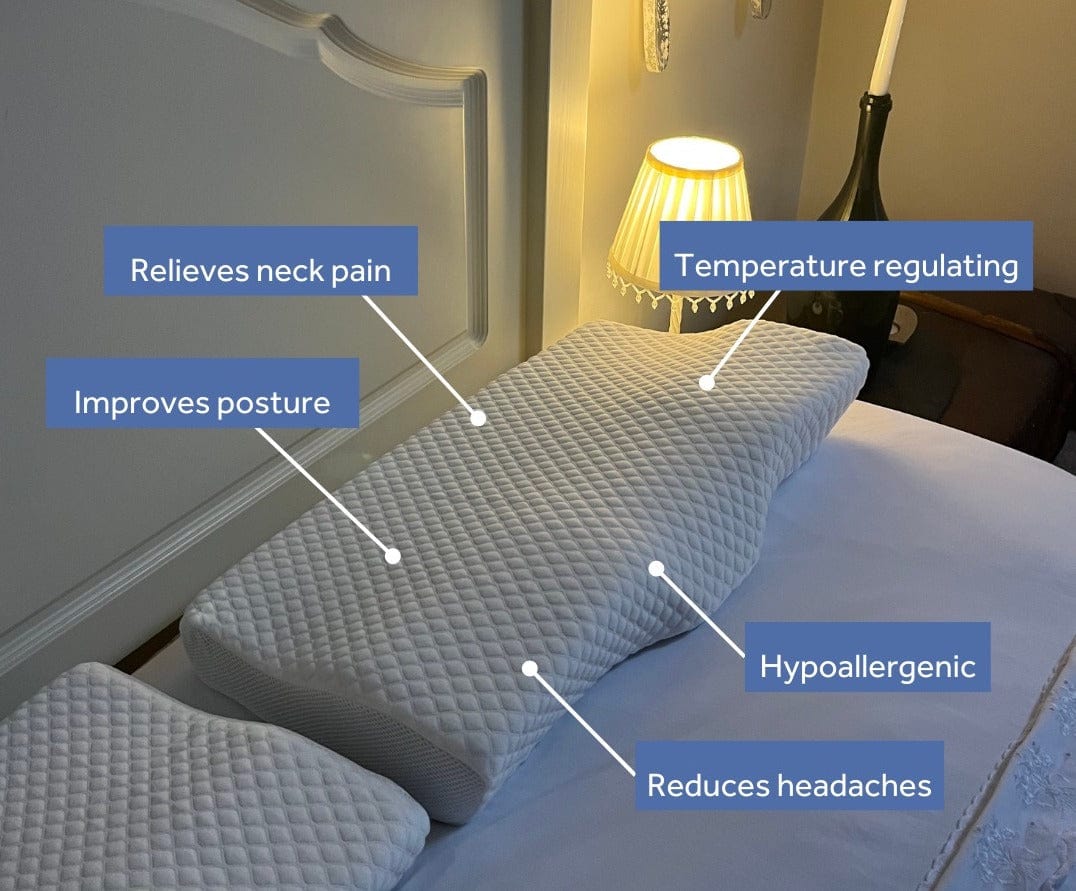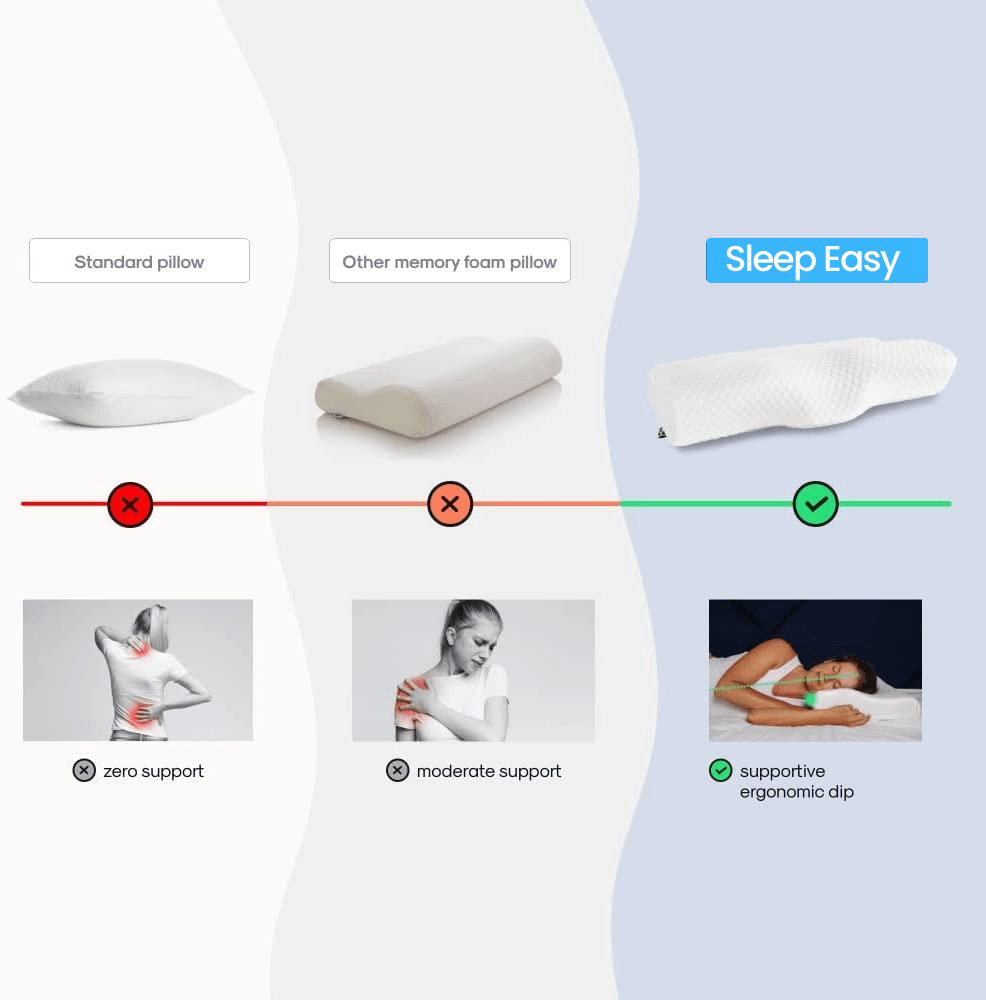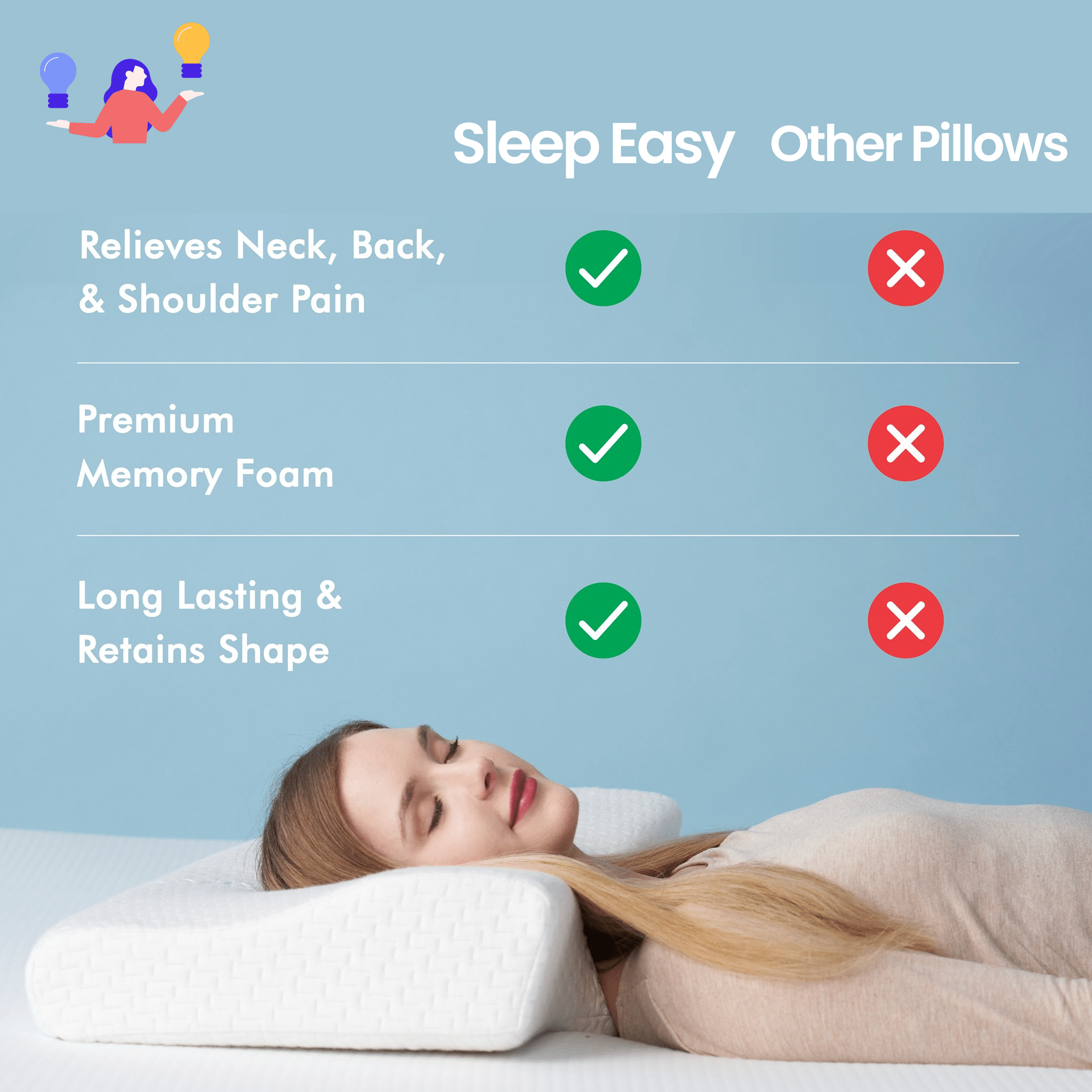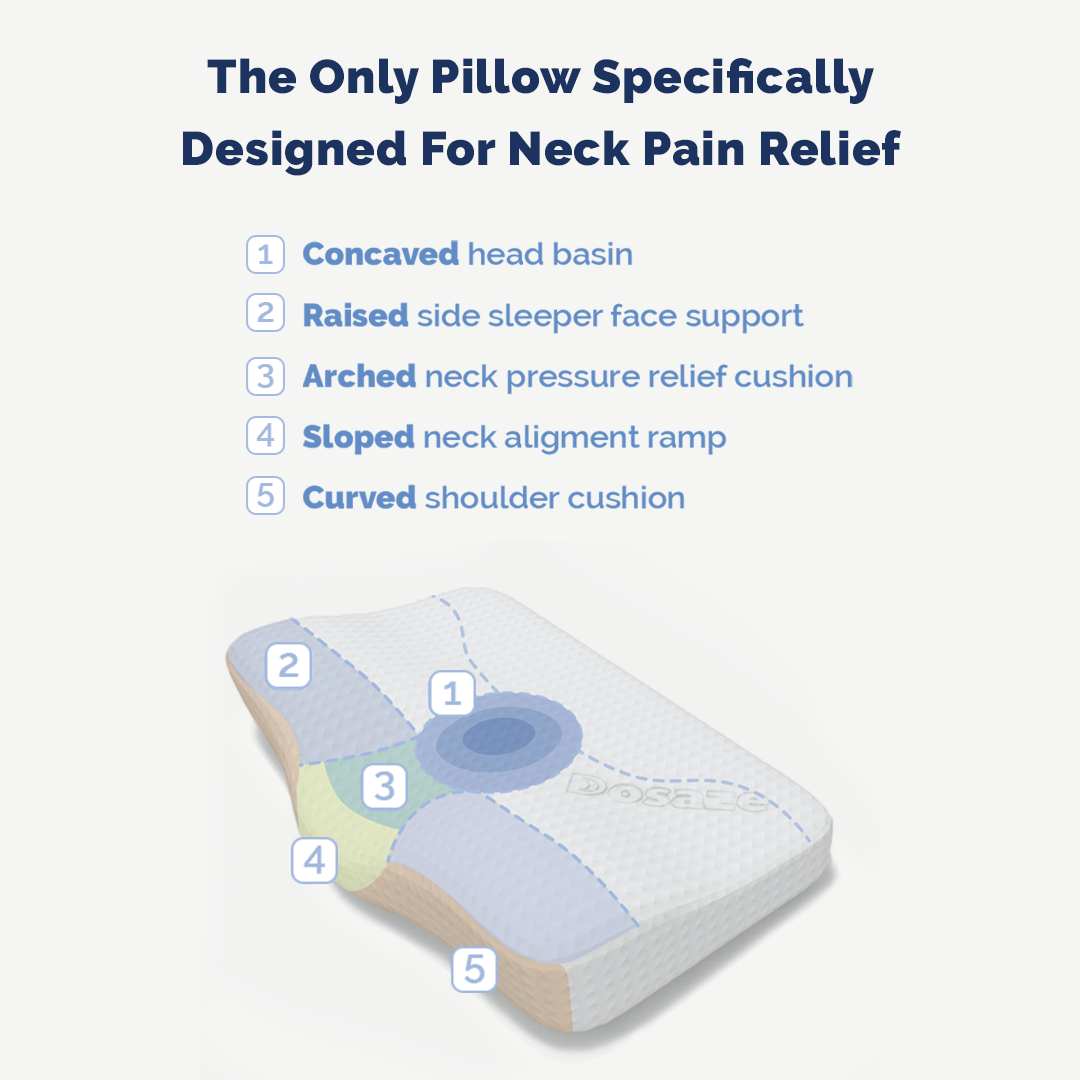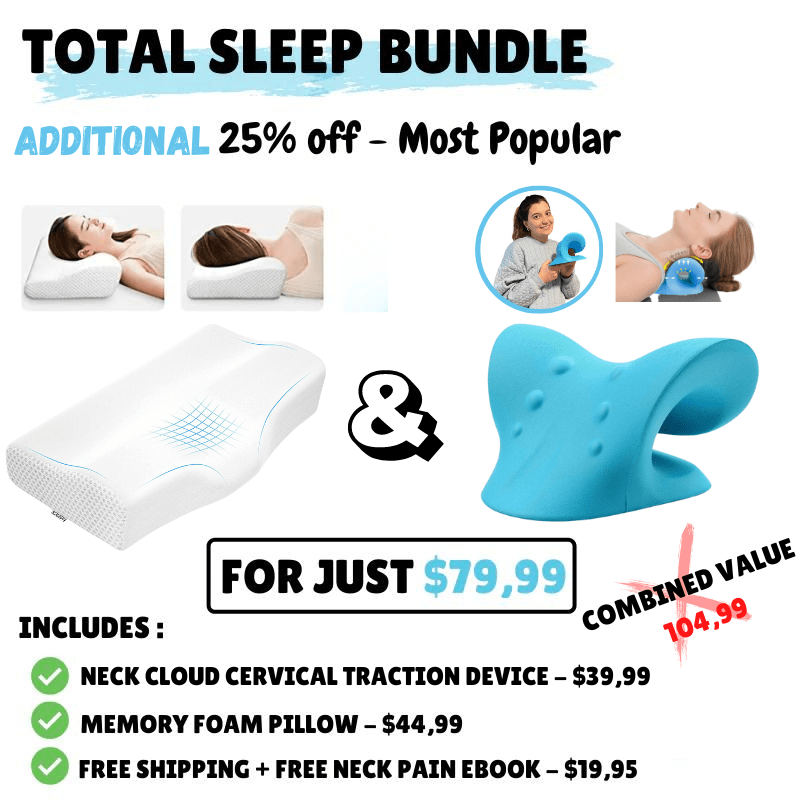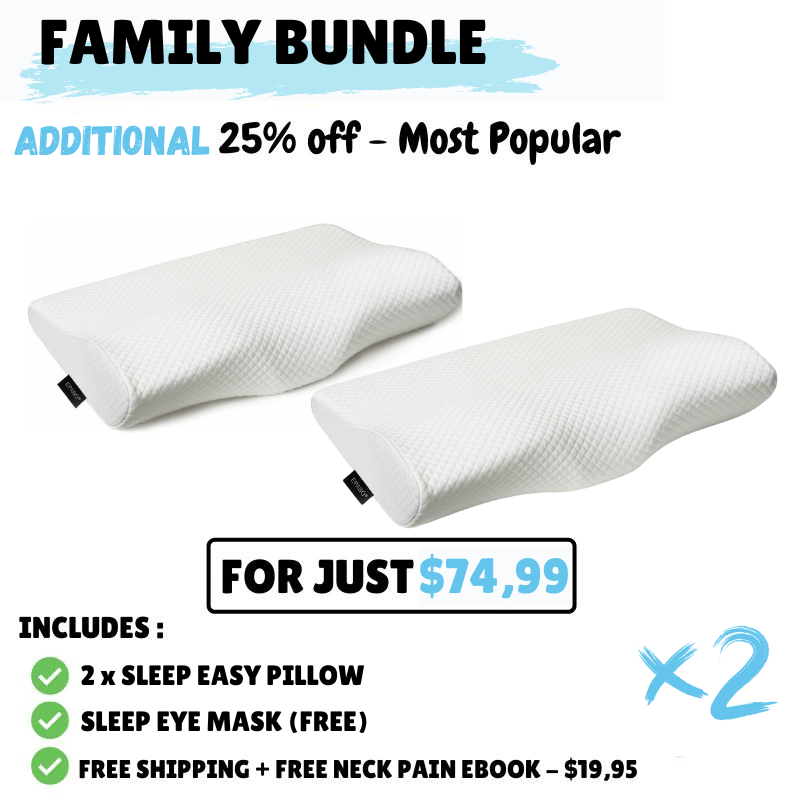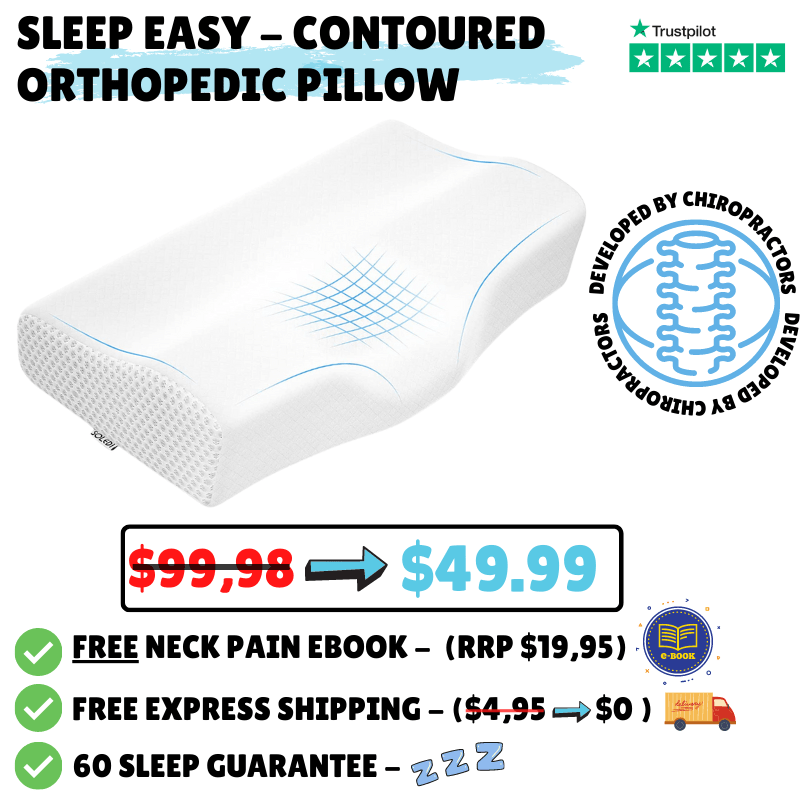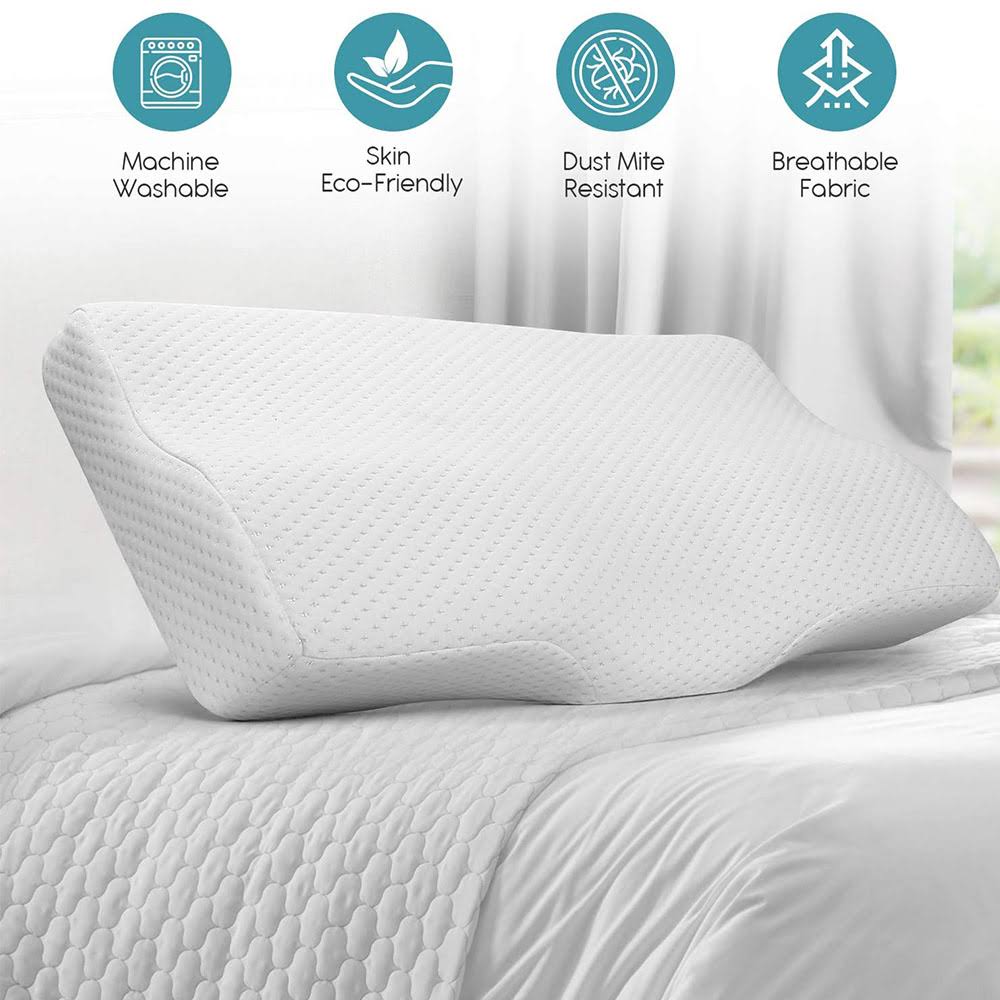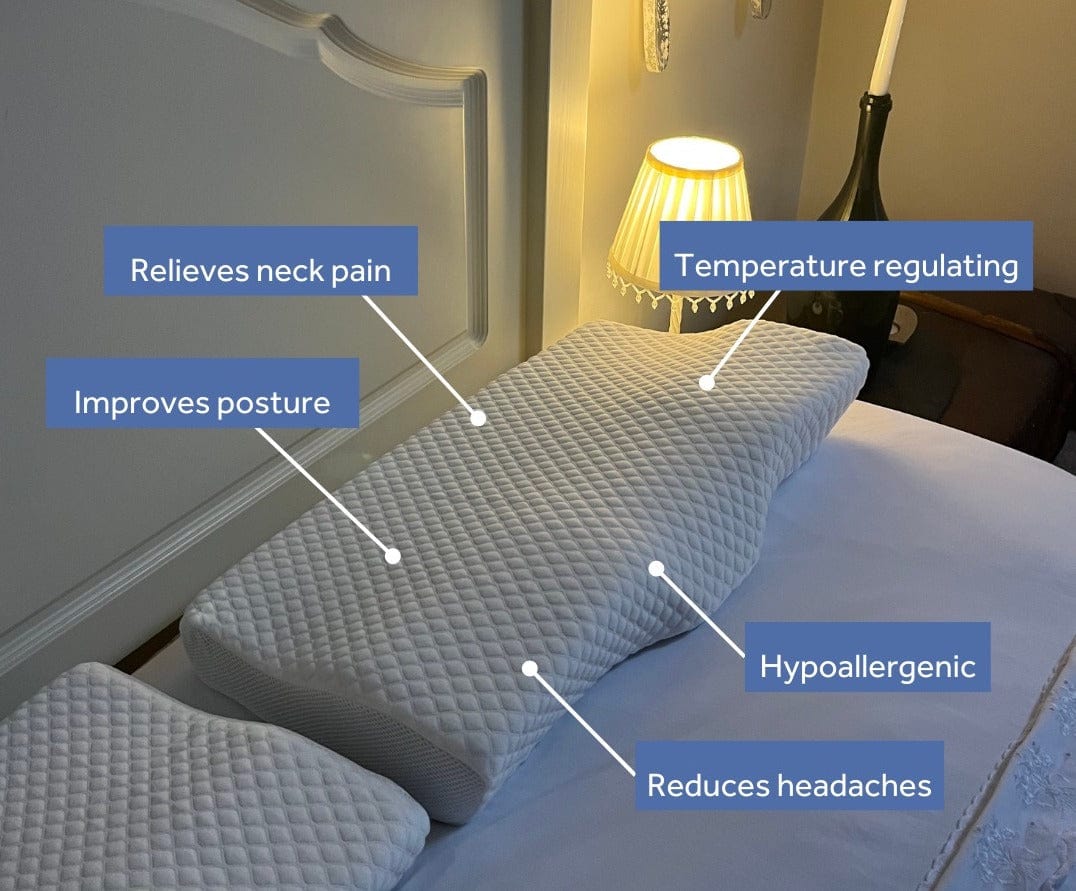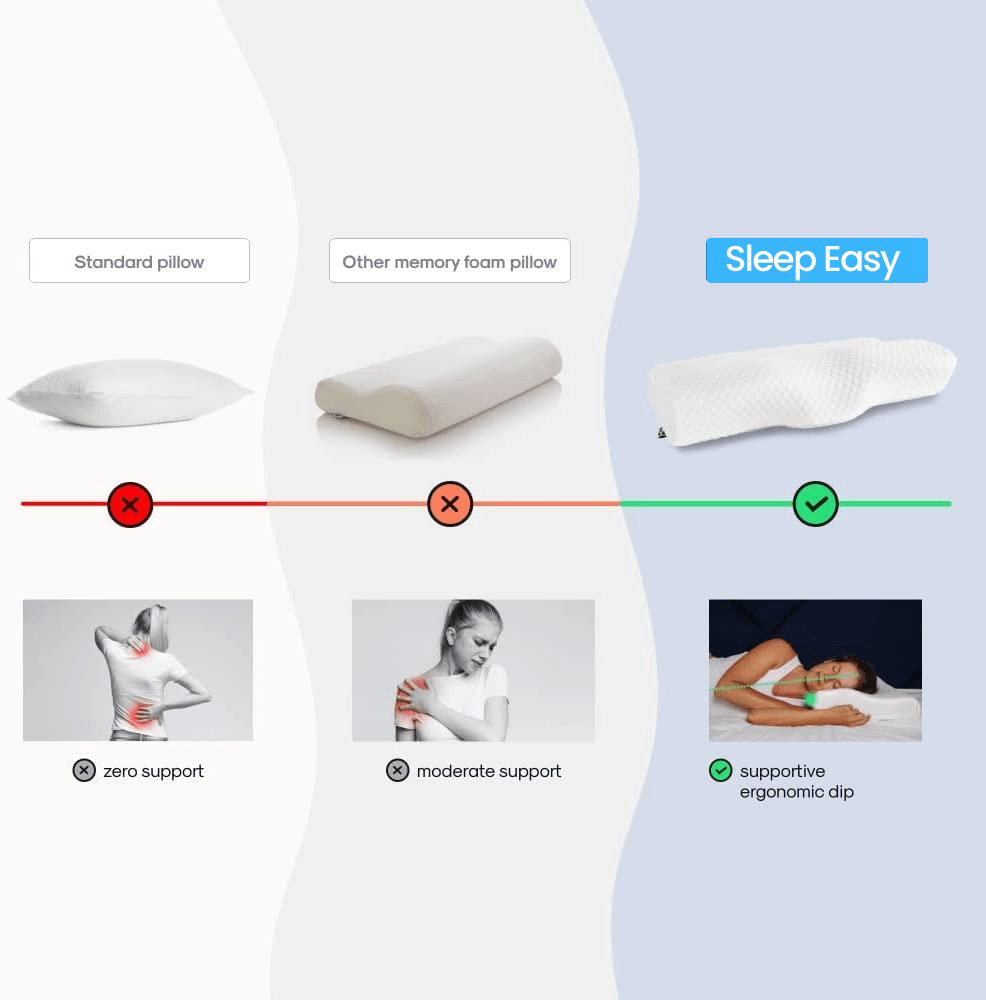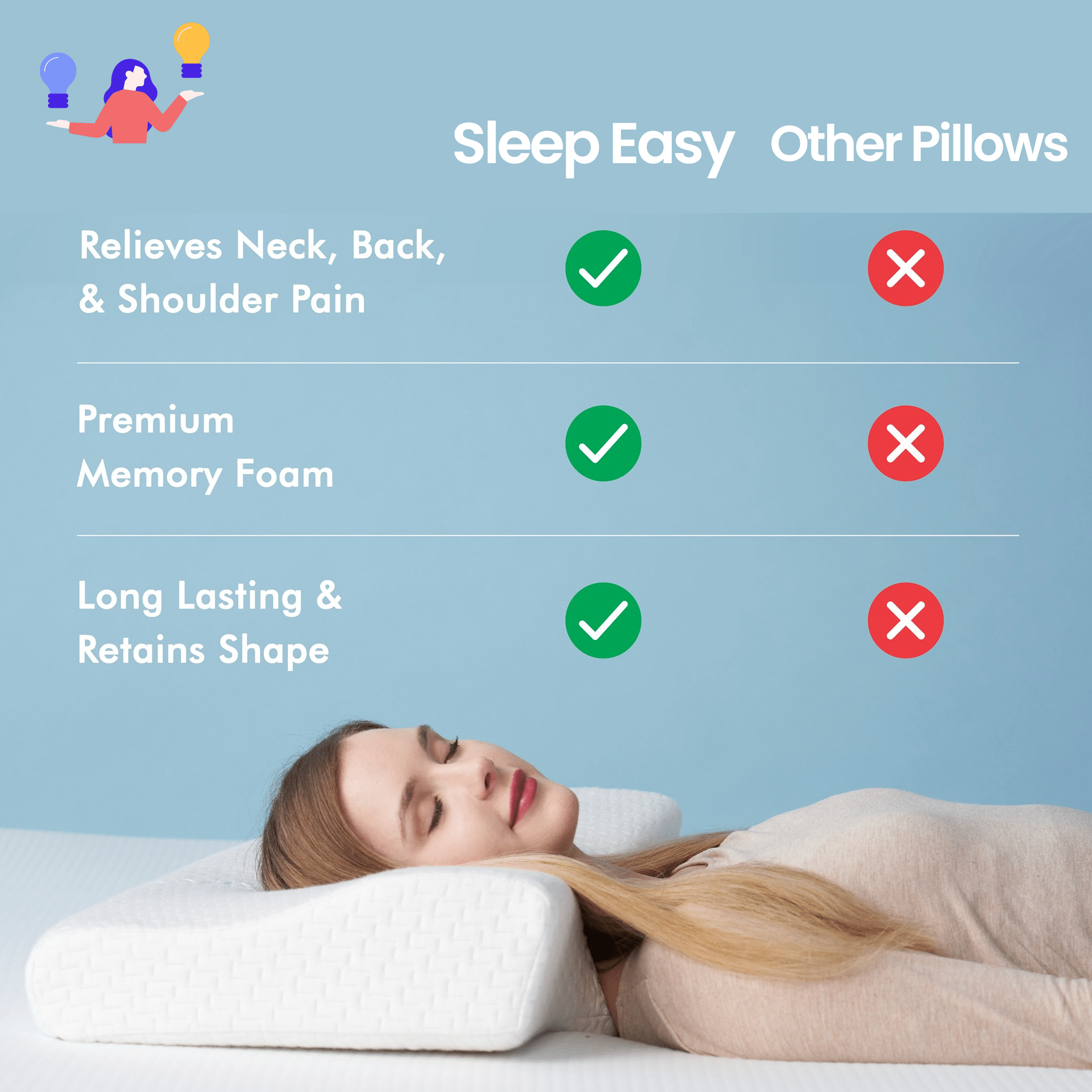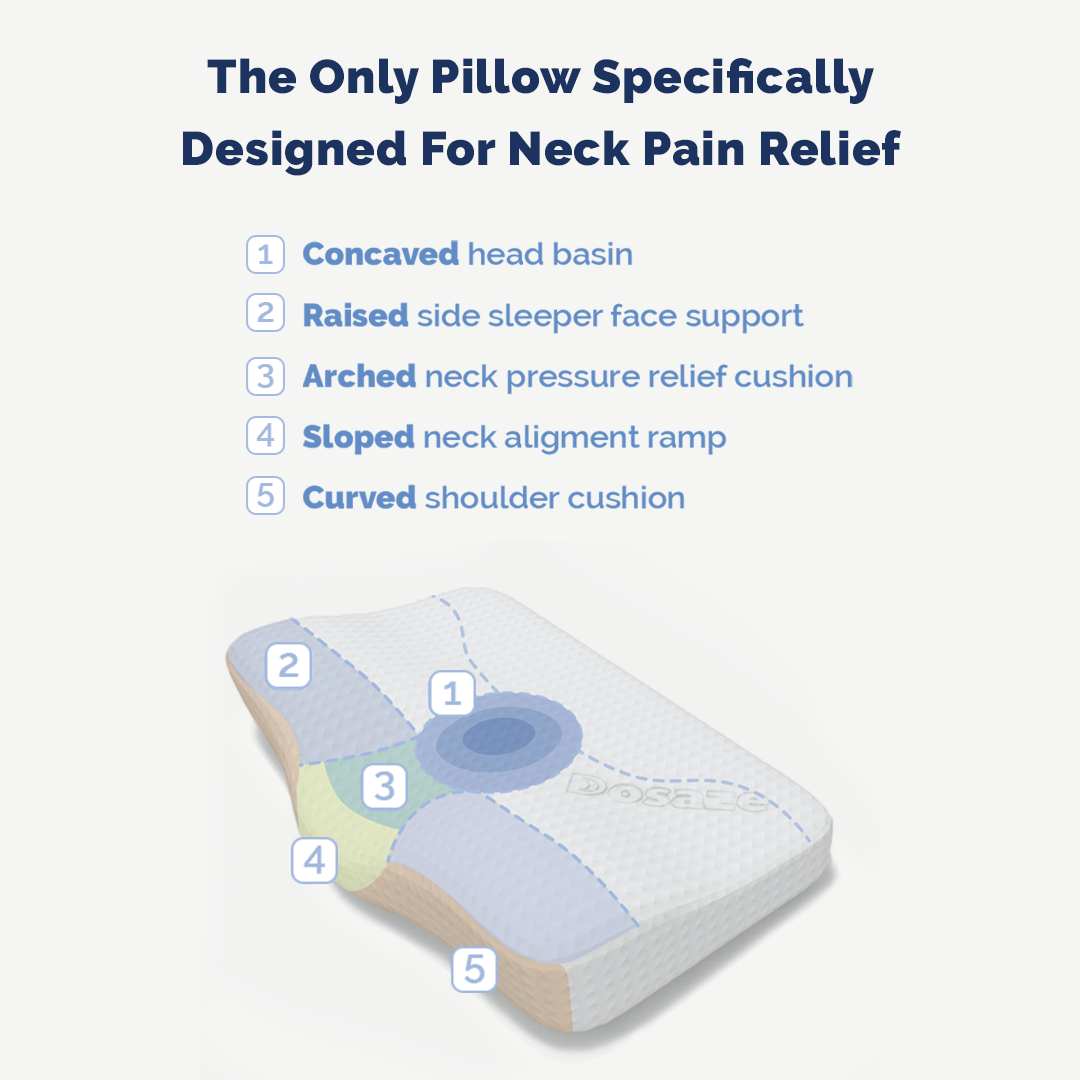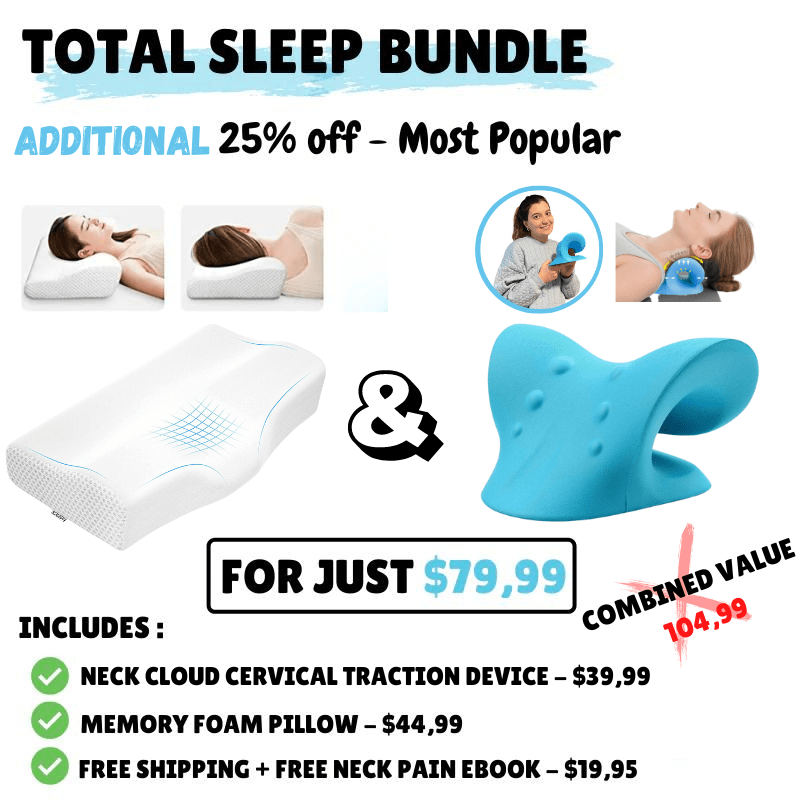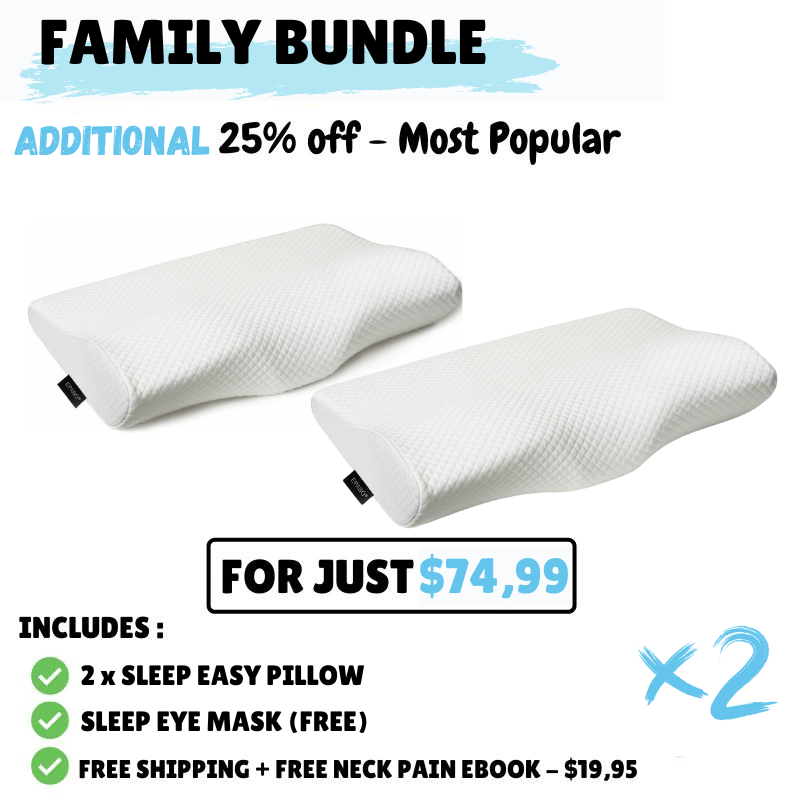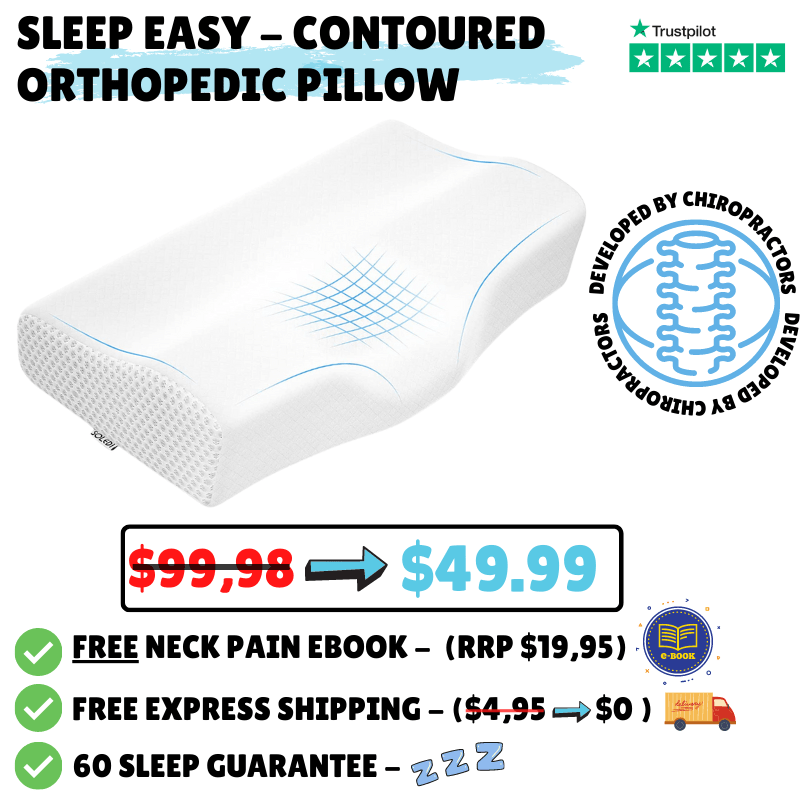 SleepEasy Contoured Orthopedic Pillow
Engineered to provide unmatched comfort and support during sleep, so you can wake up pain-free and rejuvenated every morning.

Eliminate neck, back & shoulder pains
Corrects sleep alignment
Alleviates snoring & sleep apnea
Boosts REM & deep sleep
Improves day-time posture
THE IMPORTANCE OF A GOOD PILLOW FOR YOUR HEALTH
Poor sleeping posture is a significant cause of health problems like neck, back & shoulder pains, headaches, heartburn, excessive snoring, stomach ache, muscle cramping, and sleep apnea. We spend â…" of our lives sleeping. Needless to say, an ounce of prevention is worth a ton of cure!
For this reason, we created the SleepEasy Contoured Orthopedic Pillow. With a scientific design created by top sleep experts, this pillow perfectly supports and aligns your head, neck, shoulder, and back. And on top of that, you will wake up feeling fully recharged and ready to take on the day!
Innovative shape aligns your neck and back, in every sleep position
Traditional pillows do not provide maintain alignment between your neck and back – without an innovative contour to and graduated slope, these pillows allow your neck and back to get misaligned, which is the most common cause of neck pain.
The SleepEasy Contoured Orthopedic Pillow utilizes an Innovative Contoured design crafted by in-house ergonomists and a proprietary high-density memory foam to keep your neck and back aligned while also offering superior comfort and support. The result – pain free, restful sleep that will have you waking up refreshed and ready to take on the day.
Recommended And Endorsed By Professionals
More than normal memory foam, we crafted a higher density, premium memory foam designed to provide the perfect balance of support and comfort. It is CertiPUR-US certified.
Our luxe cover is woven from soft, cooling bamboo which will regulate your temperature and keep you from overheating all night long
We've Got Rave Reviews !
Increase Airflow, and minimize snoring
Several factors can cause snoring. However, they are all caused by a narrowed airway. This causes your airflow to become forceful. The tissue vibration resulting from this narrowed airway causes terrible snoring noise.
The SleepEasy Contoured Orthopedic Pillow is designed to keep your spine straight while you're sleeping, and that will widen your airway. This increases airflow and decreases tissue vibration, minimizing snoring!
Expertly Designed – No B.S.
Ergonomic curve cradles your neck for proper spinal alignment
Premium memory foam offers tension-free support for your head and neck
Cooling bamboo fabric is gentle and soft on skin
Much thicker than competitors with imitation pillows
Revealed Inside:
1. The best exercises for neck pain chiropractors don't want you to know about!
2. Understanding Of The Issues Of Neck And Back Pain
3. Exercises And Stretches For Neck Pain
4. Typical Causes Of Neck And Back Pain
5. How To Relieve Neck & Back Pain in the long run
RETURN & WARRANTY
No-Risk, 100% Money-Back Guarantee.

We have a 24/7/365 email support.
100% premium Quality Inspection on every order.
No surprises or hidden fees.
End to End Tracking for every order.