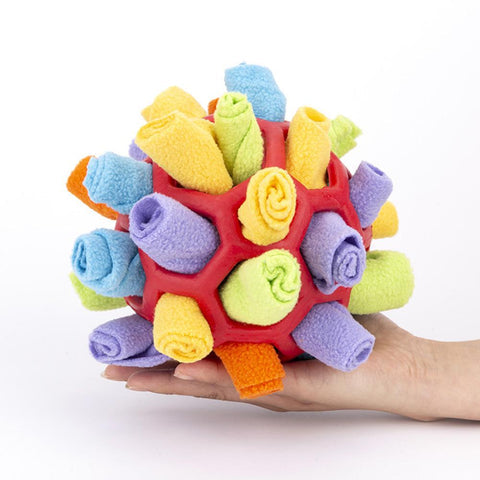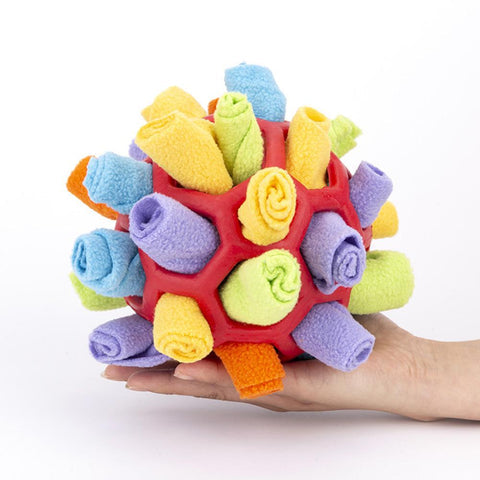 Skoorbys Sniffer Interactive Treat Game
Give Your Dog the Playtime They Crave, Even When You're Busy.
Dogs are social animals and love to play, but as much as we'd love to give them our full attention all day, it's just not possible. When we're busy at work or running errands, it can leave our furry friends feeling bored and anxious. The solution? The Skoorbys Sniffer – an effective and easy way to keep your attention-seeking dog entertained while you're away.
The toy your dog will love.
Is your pup bored? Laying around too much? Look no further and stimulate your pet's brain with Sniffer by Skoorbys! Your pet will happily sniff out the treats and pull at the toy to finally acquire their snack.
Not only is Sniffer an exciting game for your pup, but it keeps them mentally sharp by activating their ability to track down a scent and then use their problem-solving skills to win the game!
Built to last, safe, and easily cleaned
Here at Skoorbys, we use the highest quality materials possible. We love our pets, and know you love yours, so our Sniffer is safe but durable.
Our toy can withstand the ball of energy that is your pup, providing your pet with the best playtime possible.
Not only is Sniffer built to last, but it is unbelievably easy to keep fresh for your pup! Designed for a convenient clean, just throw it in the washing machine!
RETURN & WARRANTY
No-Risk, 100% Money-Back Guarantee.

We have a 24/7/365 email support.
100% premium Quality Inspection on every order.
No surprises or hidden fees.
End to End Tracking for every order.