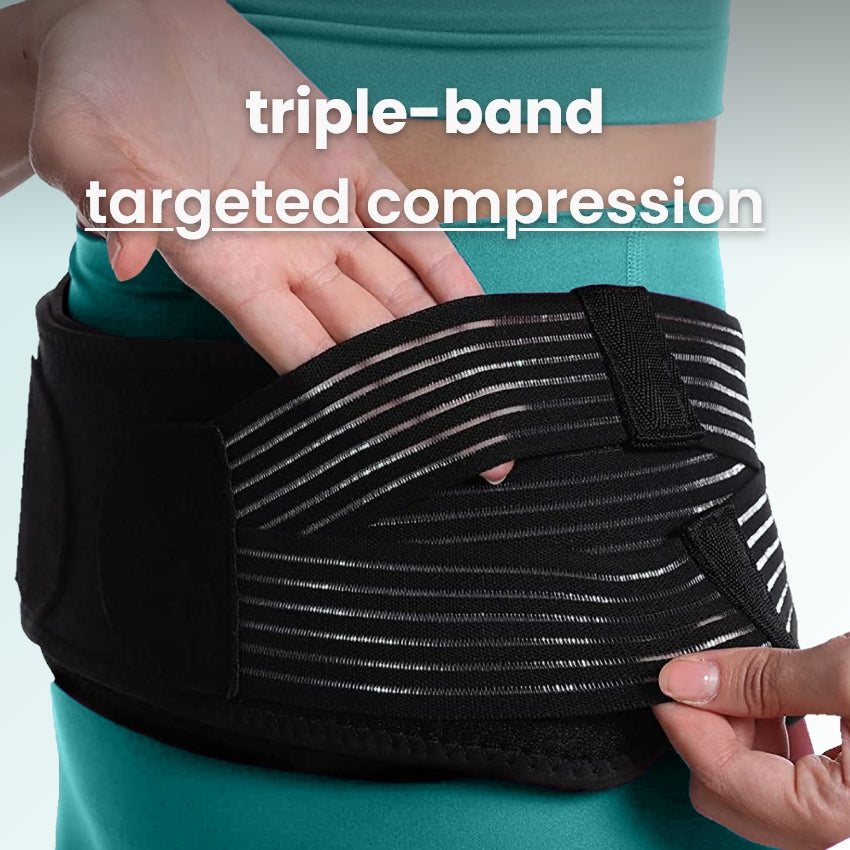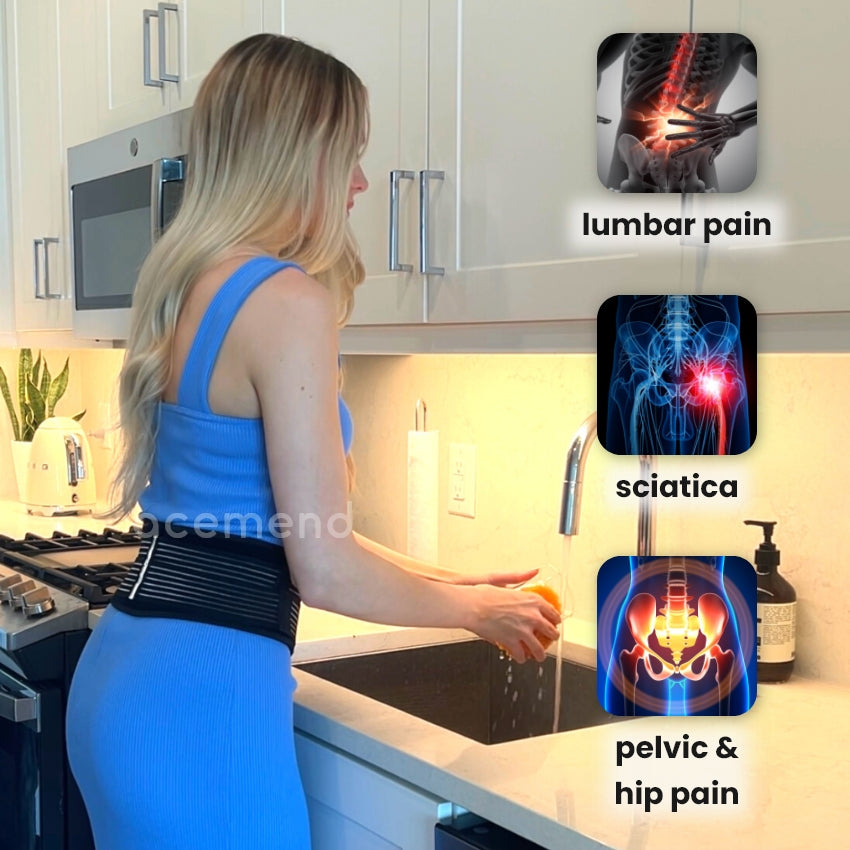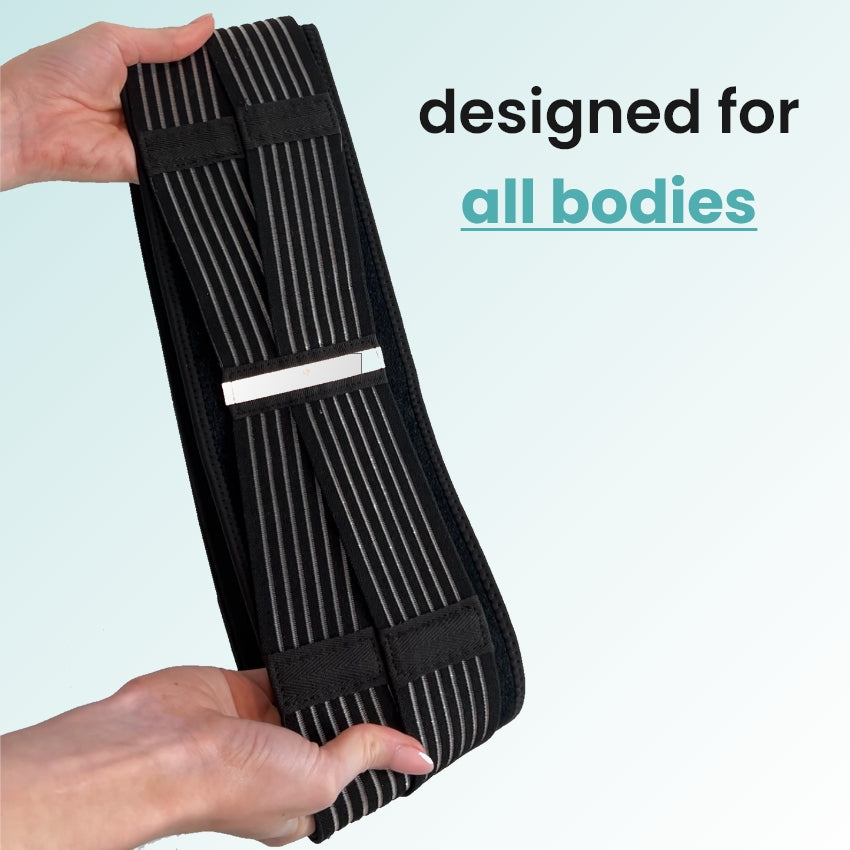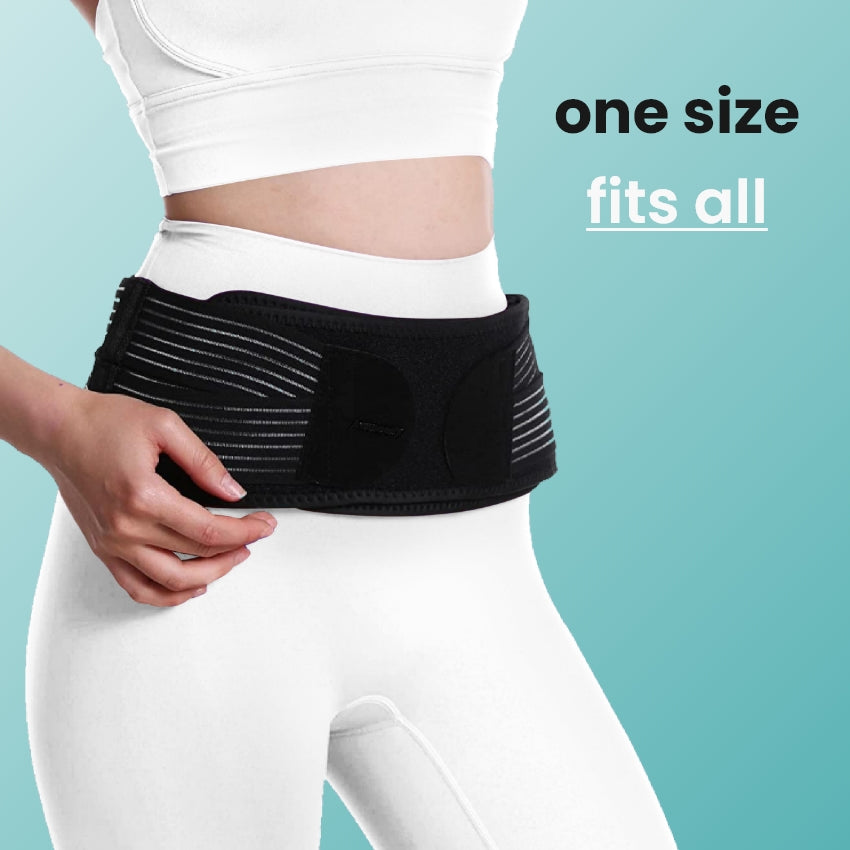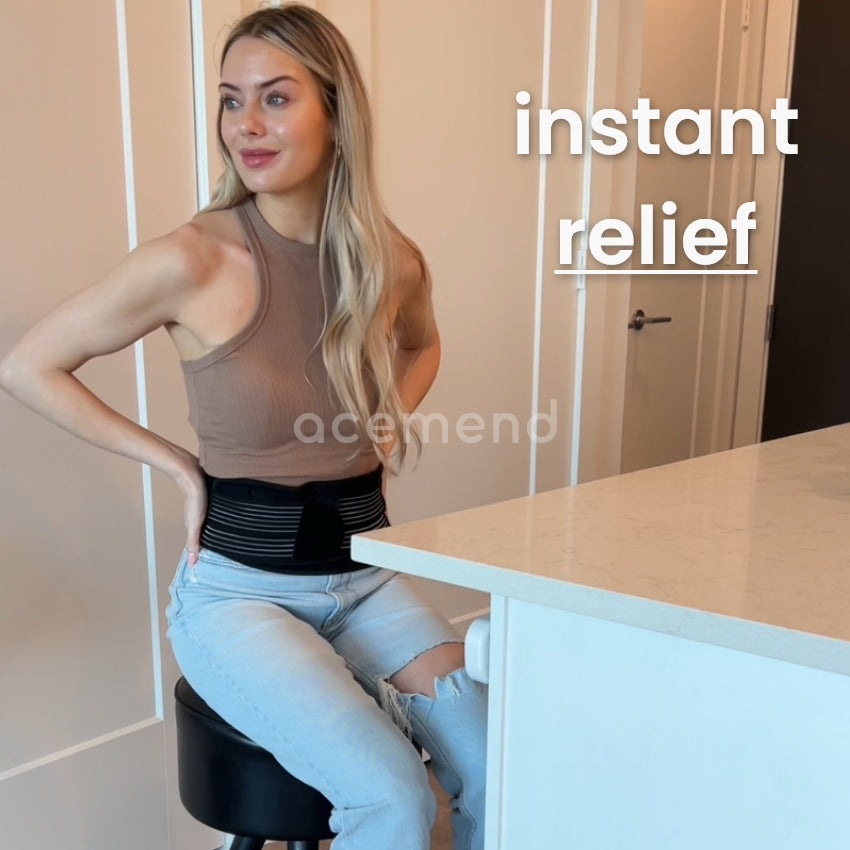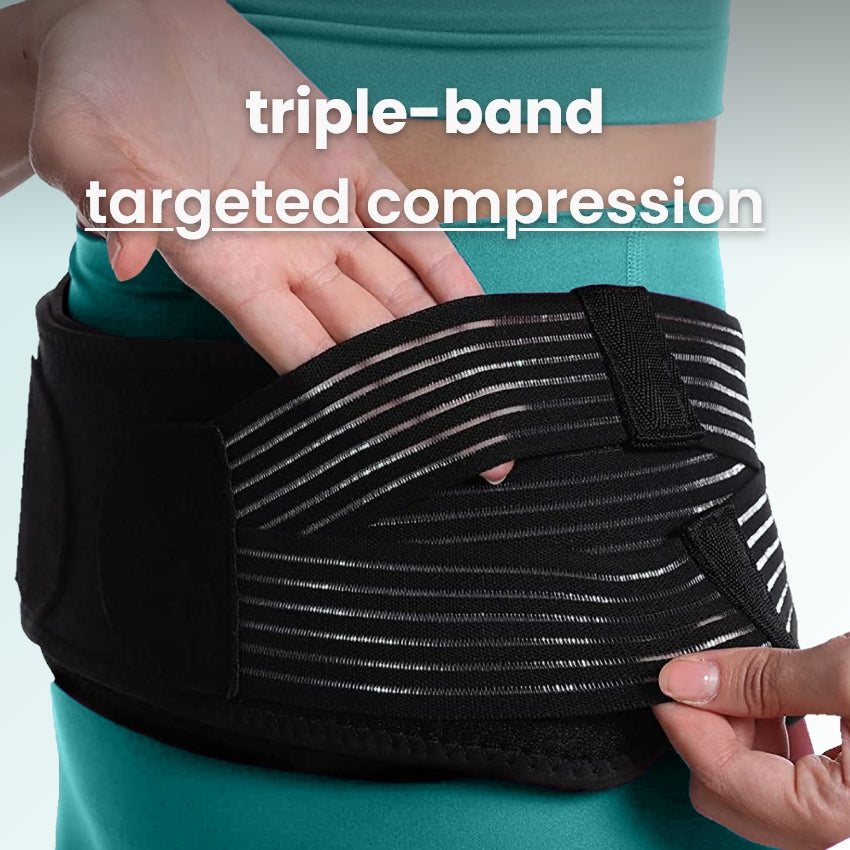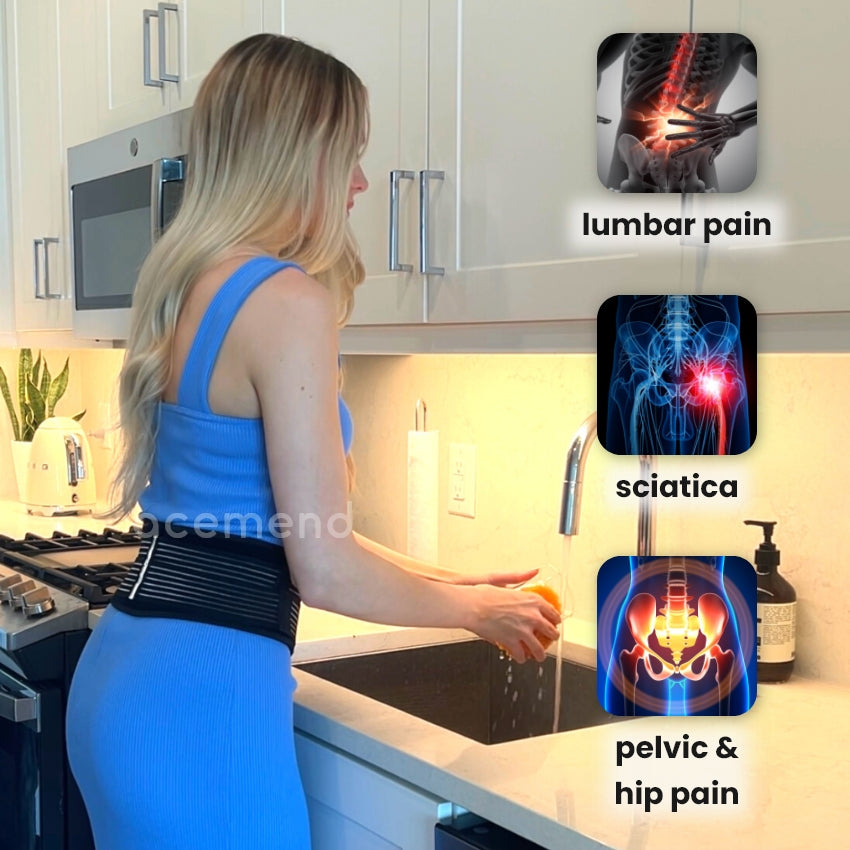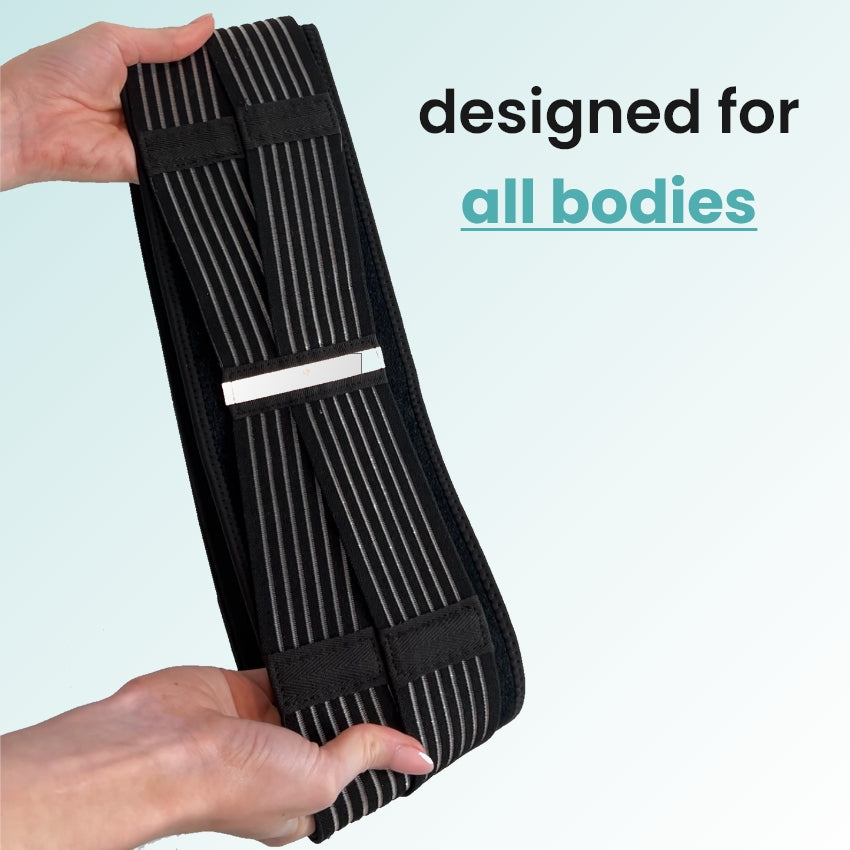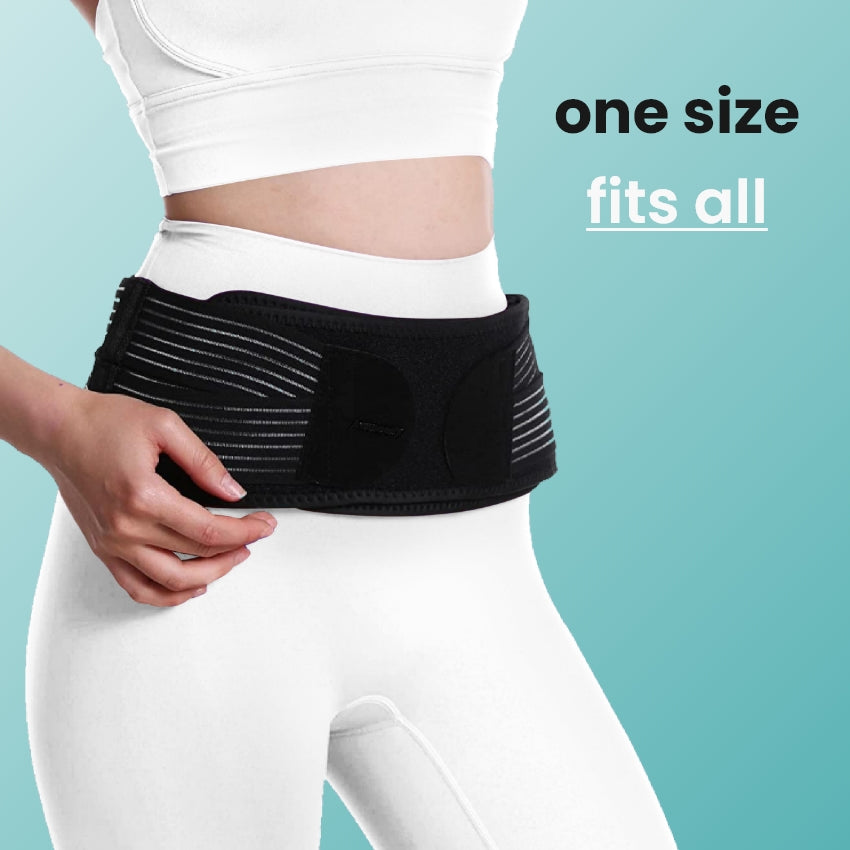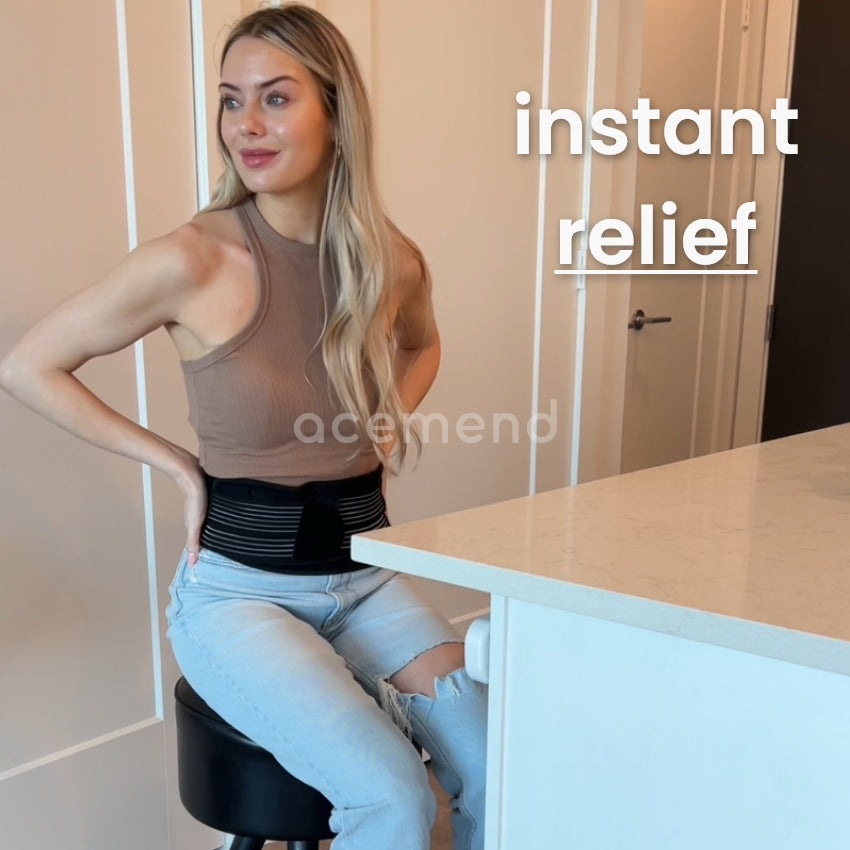 refresh – back support belt
Relieve chronic back pain in minutes, naturally restore a healthy posture, & avoid further injuries.
prevent or soothe lower back, hip, & leg pain
wear it anywhere (invisible under clothes)
fully adjustable dual-compression | breathable
eliminate agonizing back pain & sciatica
Providing restorative, multi-band targeted compression, the refresh belt supports & decompresses your vertebrae, which reduces the built-up tension in your spine & SI joint, and alleviates the pain in your lower back, pelvic area, hips, & legs.
prevent further injuries & correct posture
Refresh keeps your spine in the perfect, upright position in order to avoid unnecessary movement that could further damage your back & removes the stress from the vital areas of your torso.
Thus, your spine will naturally realign as your back muscles get stronger, helping you maintain a healthy posture for good.
built-in 3-band compression straps & strong, reliable velcro for firm support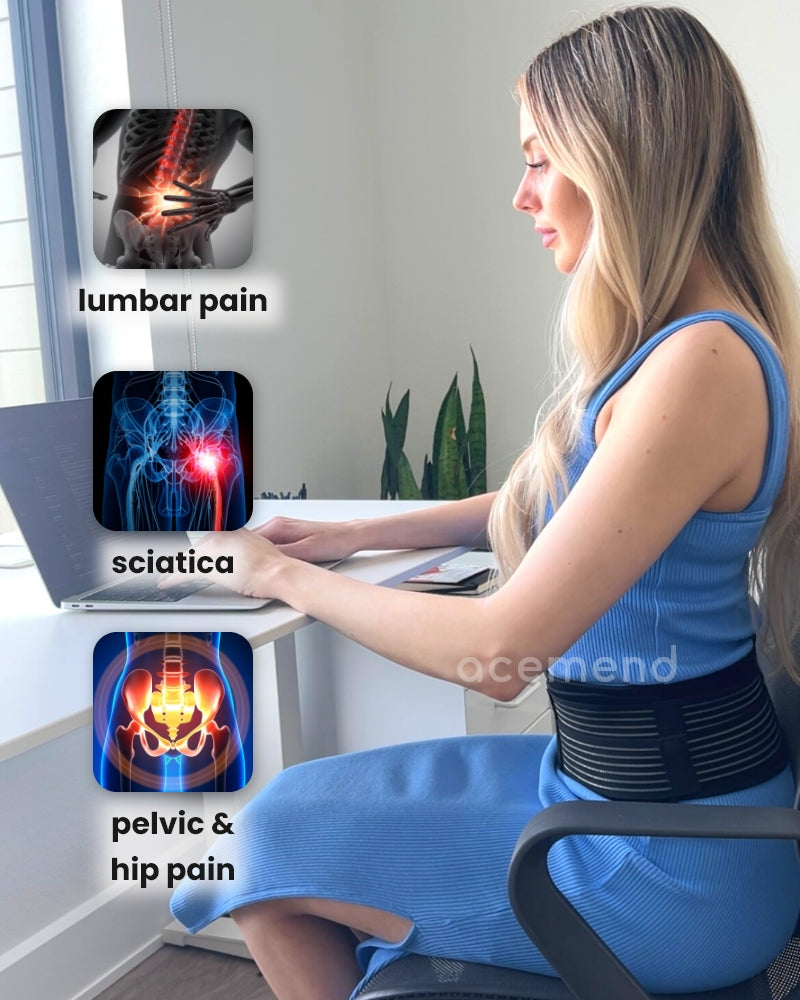 heal your back permanently
Pills only provide temporary relief & come with harmful side effects, while chiropractor bills are expensive, and – as soon as you stop going – the pain returns.
Wearing the Refresh belt every day progressively solves the root cause of your discomfort, rehabilitates current damage, & speeds up the healing process, leaving you with a healthy, pain-free back & a smile on your face. Forever.
invisible under clothes, wear it anywhere
Breathable, soft, & comfortable, Refresh can be worn seamlessly under clothes at work, at home, or out in the garden without causing you to sweat or limiting your movement.
A lot of our customers also wear it while sleeping, driving, or working out.
non-slip & lightweight
soothing multiple types of pain
With the help of top chiropractors & a team of medical professionals, Refresh took 2 years to develop, and it's proven to help against the most common spinal complications, such as:
structural problems
Daunting back, pelvic, hip, & leg pain can manifest due to ruptured or bulging disks (causing sciatica*), arthritis, abnormal spinal curvatures, osteoporosis, and more.
* Sciatica, a very common affliction, is a sharp, shooting pain that travels through the buttock and down the back of the leg, caused by a bulging or herniated disk pressing on a nerve.
Refresh applies comforting compression to alleviate lower back, pelvic, hip, & leg pain & corrects your posture in order to restore the natural shape & reliability of your spine.
strains & sprains
Pain can often come from strained muscles or ligaments, muscle spasms or tension, pinched nerves, damaged disks, injuries, fractures, or falls.
Refresh helps support your spine & decompress your vertebrae for a speedy, pain-free recovery.
injury recovery
Preventing unnecessary movement is essential in the process of recovering from a back injury.
Refresh firmly supports your back & encourages your muscles to maintain a healthy posture so that you can continue to heal effectively & rapidly.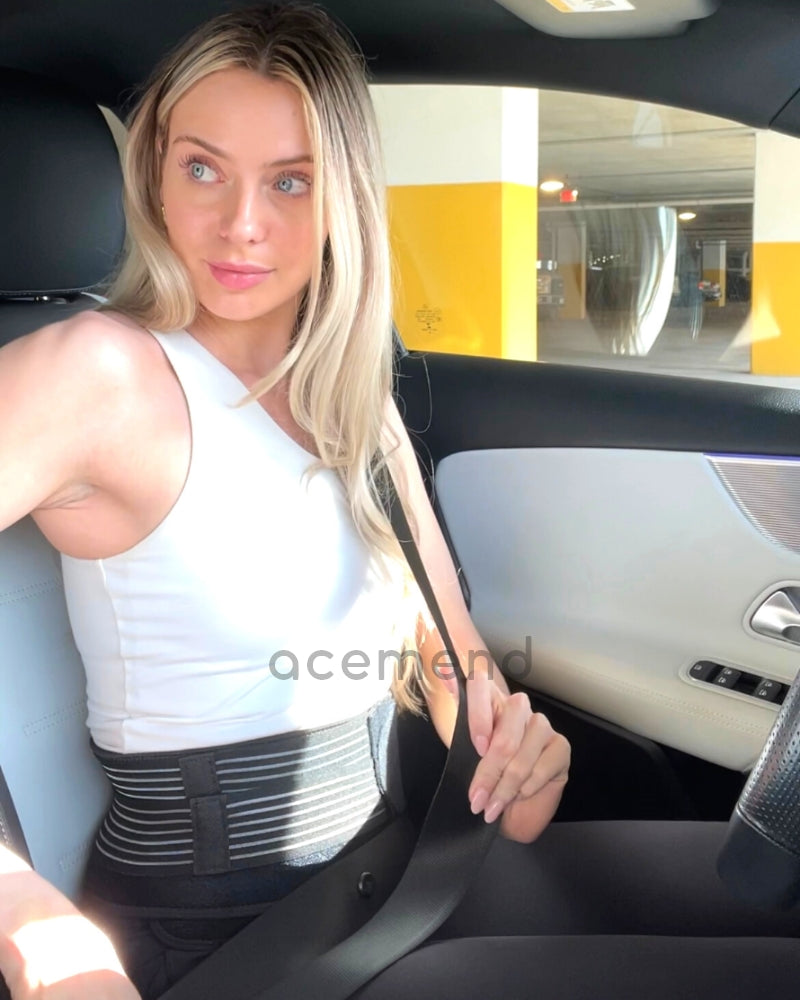 body-friendly. all-day comfort
No one should have to suffer from back pain.
We've built the Refresh belt to wrap around your body perfectly, no matter what shape, size, gender, or age you are, and added triple-band adjustable, compressive straps on each side for a secure & comfy fit.
no discomfort, no sweat, no irritation
RETURN & WARRANTY
No-Risk, 100% Money-Back Guarantee.

We have a 24/7/365 email support.
100% premium Quality Inspection on every order.
No surprises or hidden fees.
End to End Tracking for every order.