Protein Correcting Hair Straightening Cream
Unlock the Secret to Perfectly Straight Hair without Damage with Protein Correcting Hair Straightening Cream!
Sick Of Struggling With Frizzy, Unmanageable Hair That Just Won't Stay Straight, No Matter What You Do? You're Not Alone – Hair Straightening Is A Time-Consuming And Often Damaging Process. But What If We Told You That You Could Get Salon-Quality Straight Hair Without Using Heat Tools – And Without Damaging Your Hair? With Protein Correcting Hair Straightening Cream, A Fast, Easy, And Safe Solution For A Perfect Hair Is Just Moments Away.
HELPS TO GIVE YOU STRAIGHT SHINY HAIR
Getting straight, shiny hair is hard enough without worrying about the damage caused by traditional hair straightening treatments or heat styling tools. These methods can cause breakage, damage and split ends, leading to significant hair problems. Not to mention the money that goes into buying different straightening products that do more harm than good.
BEST SOLUTION FOR YOUR HAIR
Our Protein Correcting Hair Straightening Cream is the ultimate solution for anyone who wants straight hair without the hassle or damage. Our cream is designed to nourish and strengthen your hair, while smoothing out frizz and flyaways, making it a true health and beauty product in one. Expect enviable straight hair that'll last for up to 2 months.
BENEFITS OF USING OUR PROTEIN CORRECTING HAIR STRAIGHTENING CREAM
Straightens your hair without heat or harsh chemicals, so no more curls and frizz.
Repairs and reverses any dealyed damages caused by heat styling, chemical treatment, to keep your hair healthy.
Provides hydration and nourishment to your hair and stimulates the growth of new hair.
Provides a salon-level result that lasts for up to two months, with effortless touch-ups between washes.

MORE EFFECTIVE AND BETTER THAN OTHER ALTERNATIVES
Take advantage of our limited-time offer and get a full-size bottle of our Protein Correcting Hair Straightening Cream, along with a hair care and maintenance guide packed with tips and tricks to help your straight and healthy hair stay longer. We believe in our product, which is why we offer a 100% satisfaction guarantee. If you're not satisfied with your purchase, we'll give you your money back.
WORKS FOR ANY TYPE OF HAIR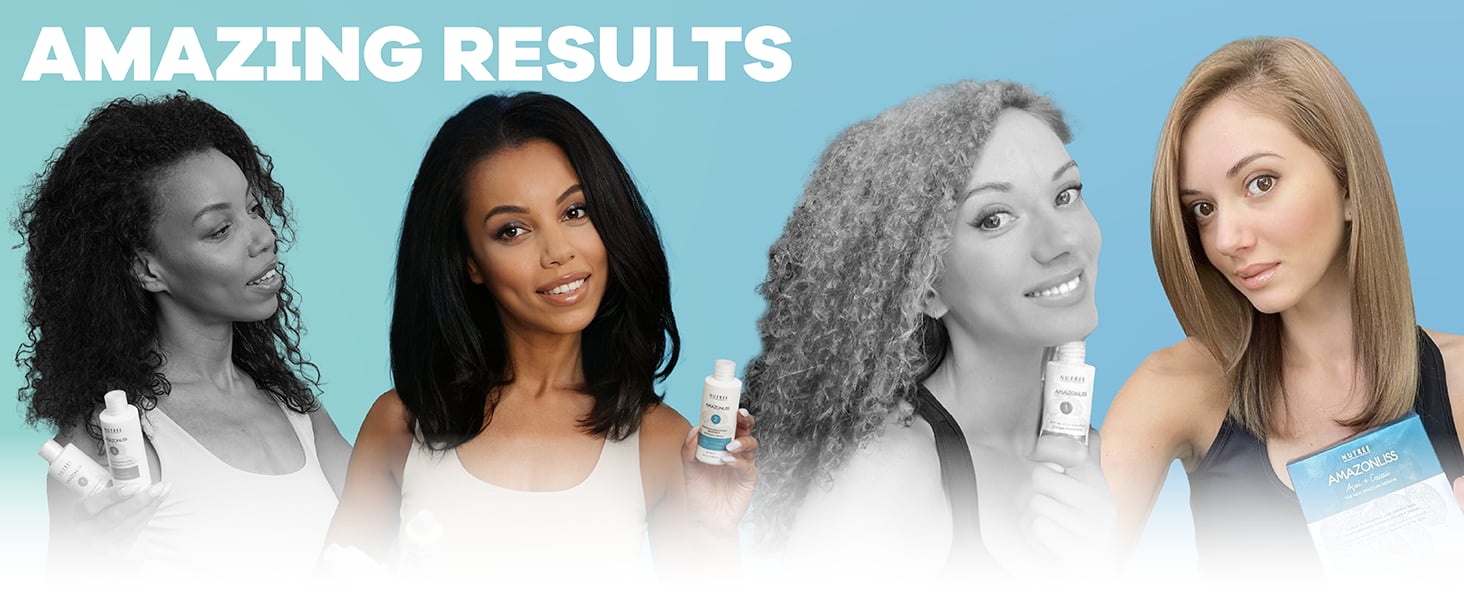 Both men and women can use it, so it is possible to buy at least 1 for the family or more than 1 if you want to have some privacy to yourself so no one damages it or stares at you when you work out.
APART FROM HELPING TO STRAIGHTEN YOUR HAIR, IT ALSO DOES A WHOLE LOT MORE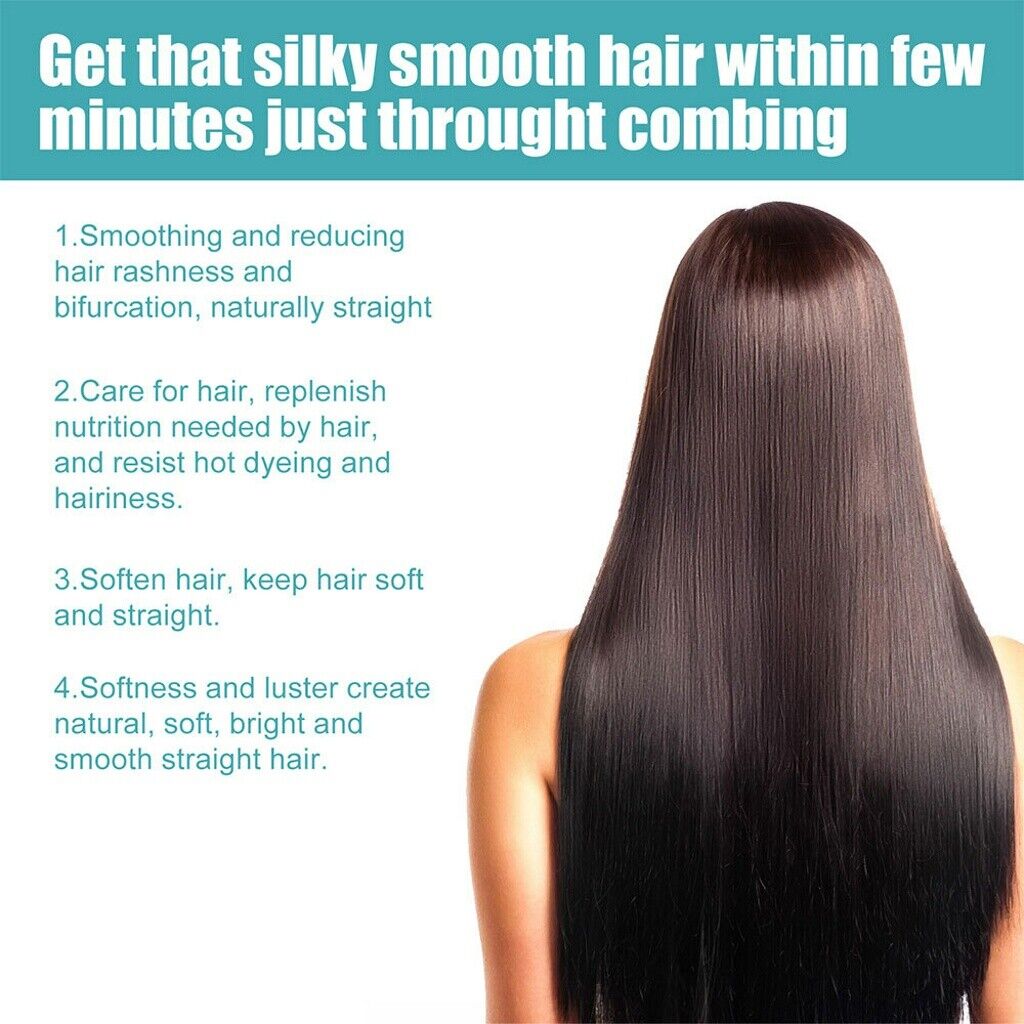 Hair straightening cream does a whole lot of other things like:
Contains Protein-correcting with active nourishing ingredients such as collagen, glycerin, plant extracts. Hair Straightening Cream make frizzy, curly or wavy hair completely straight while maintaining hair health.
Gentle ingredients that won't damage hair. It smells fresh and is safe to use. Straighten long hair, soften, hold and condition 3-in-1 for healthy, strong hair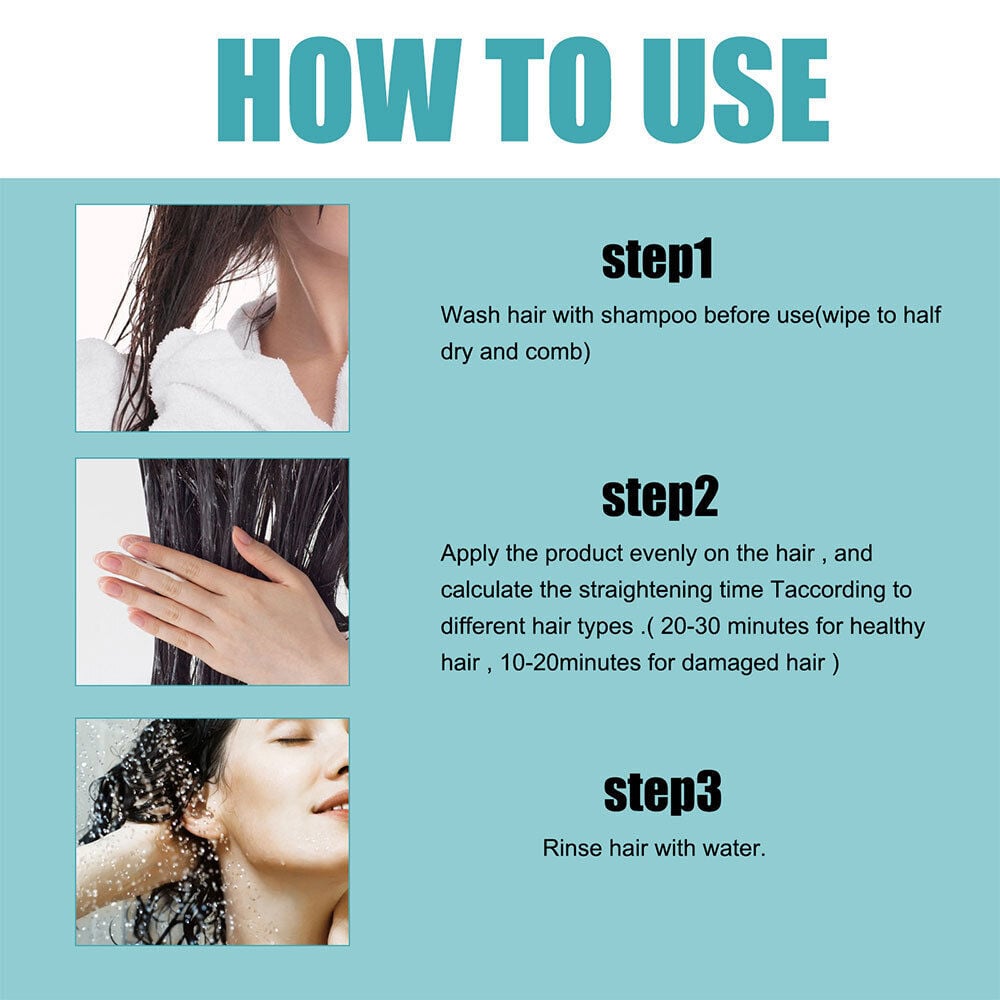 CAREFULLY DESIGNED TO MEET ALL YOUR NEEDS
RETURN & WARRANTY
No-Risk, 100% Money-Back Guarantee.

We have a 24/7/365 email support.
100% premium Quality Inspection on every order.
No surprises or hidden fees.
End to End Tracking for every order.