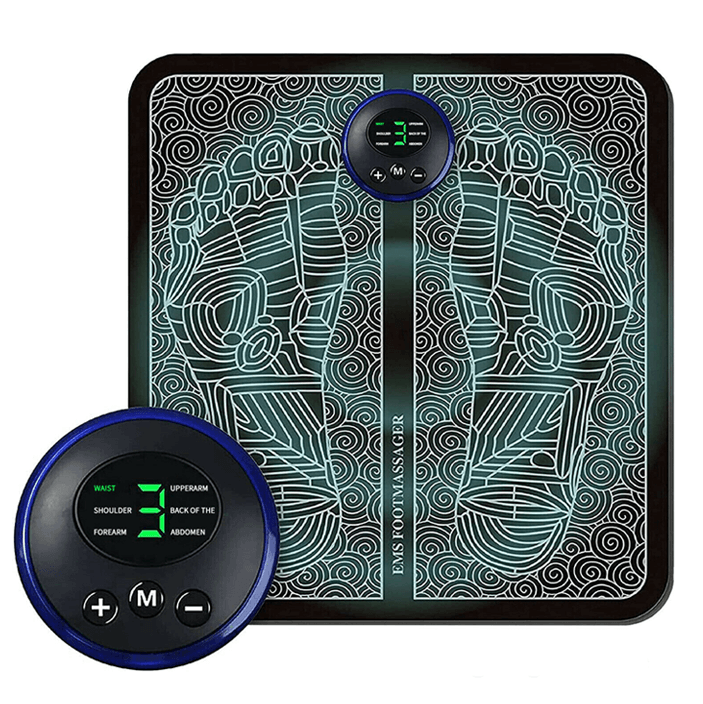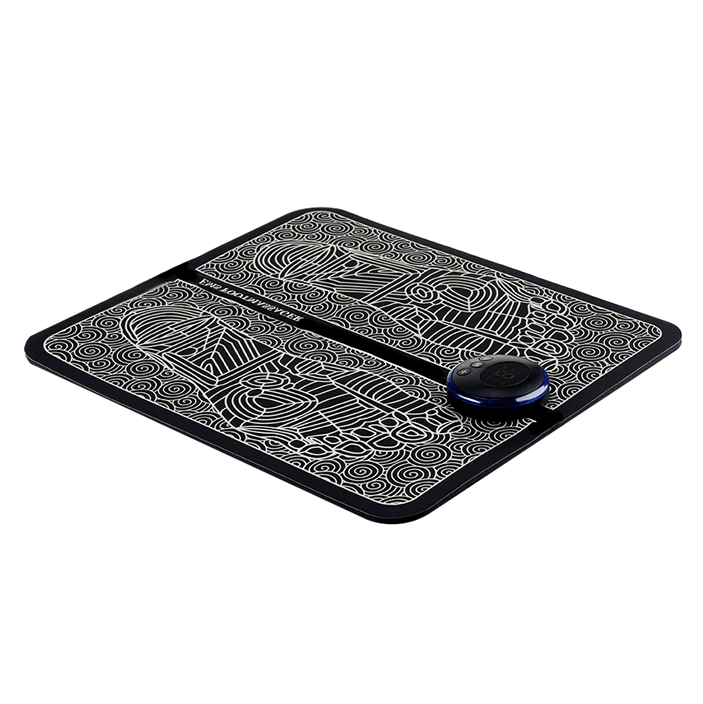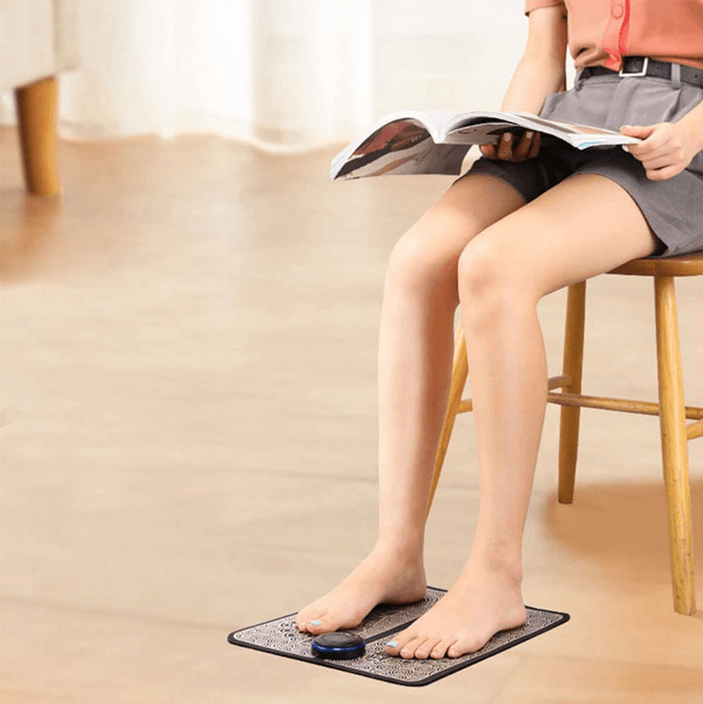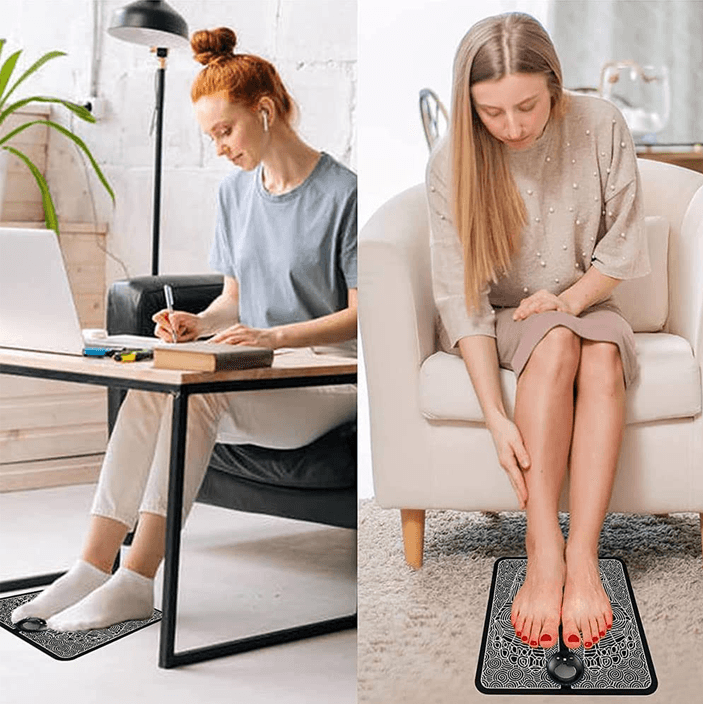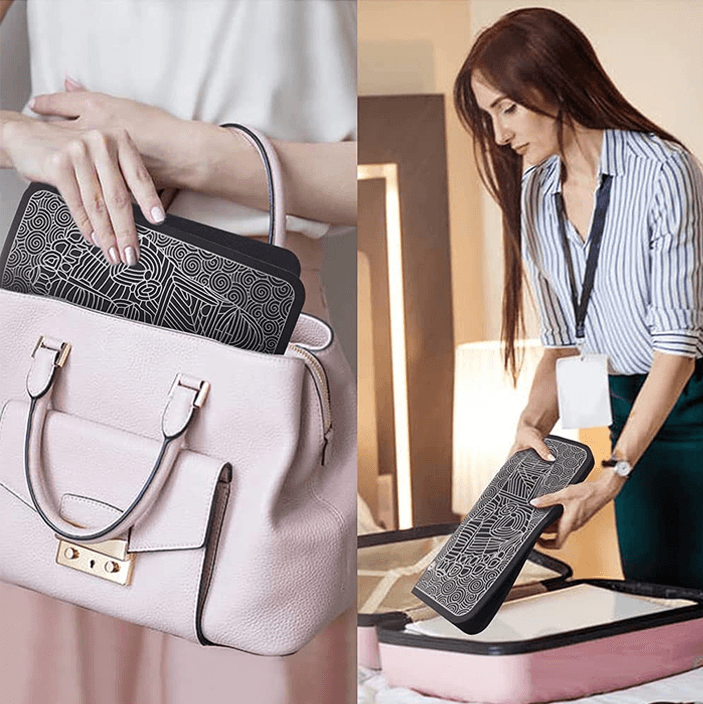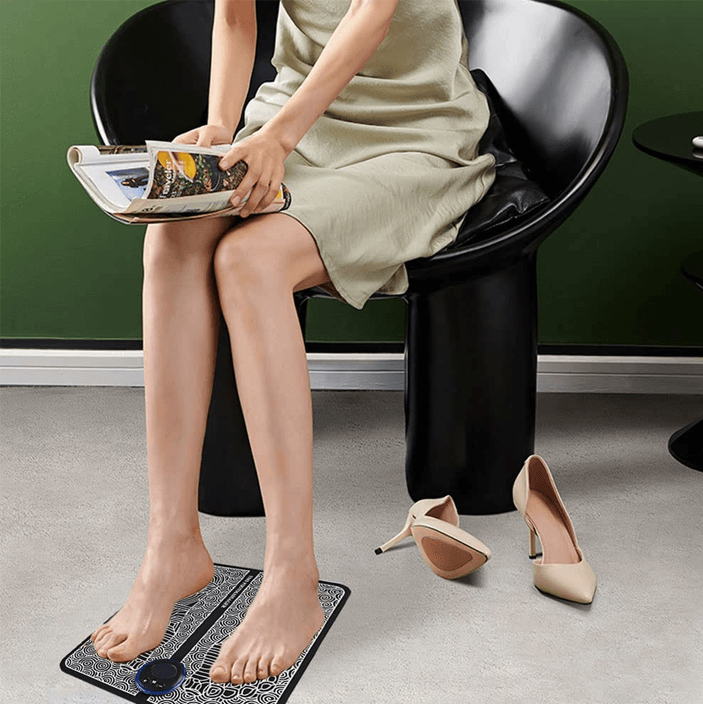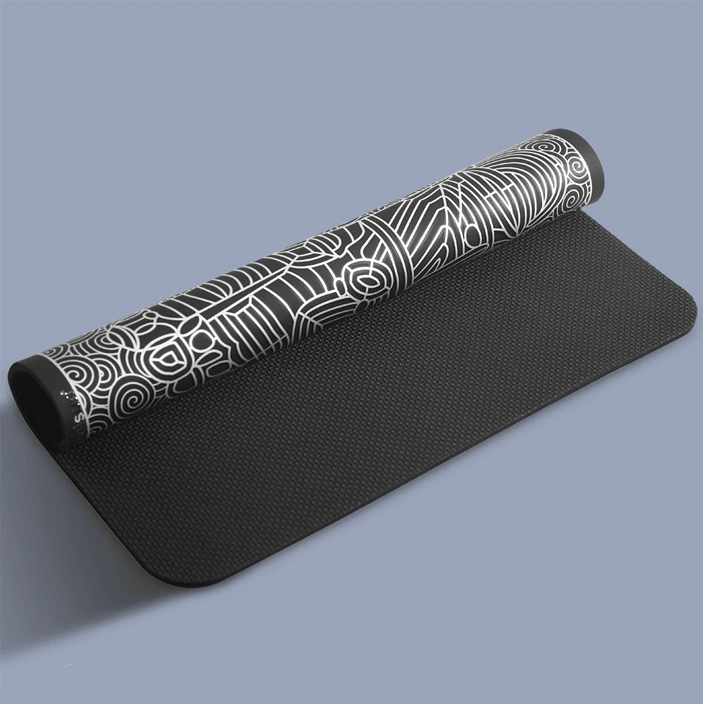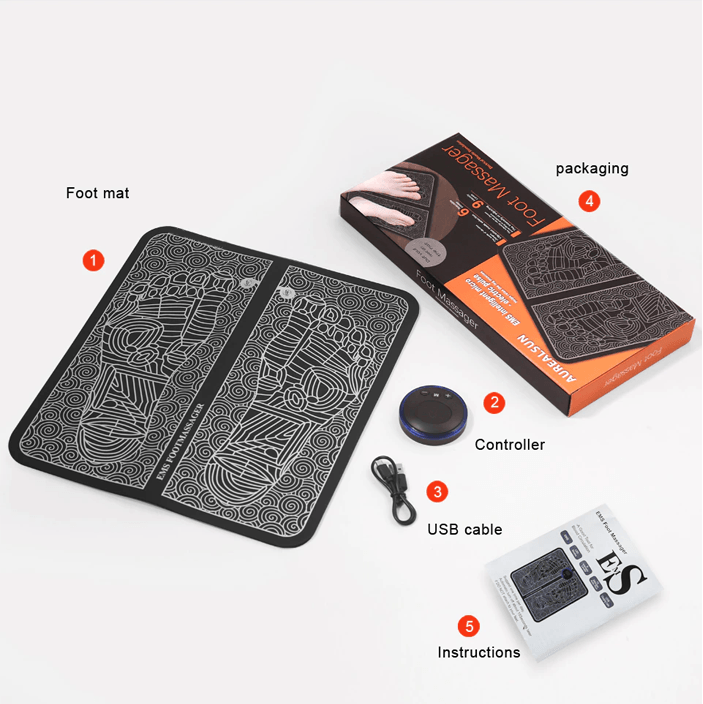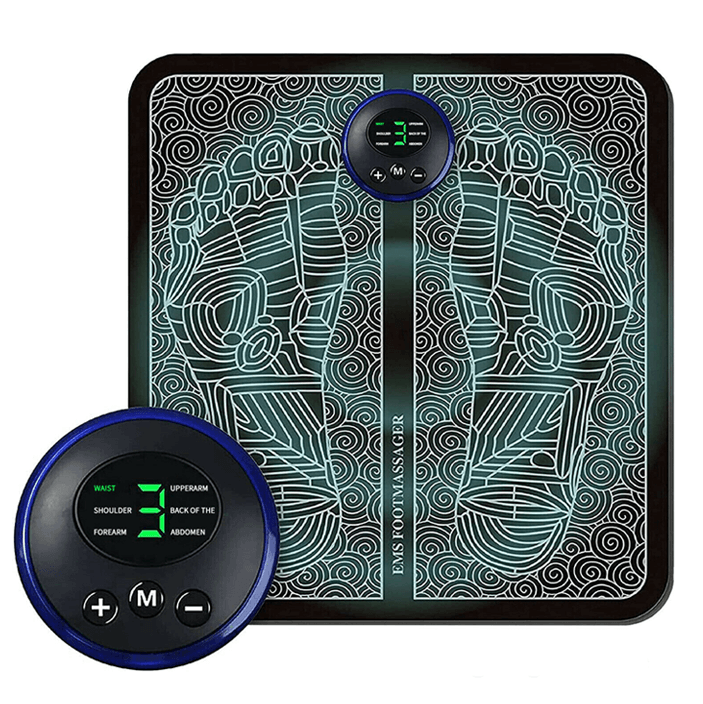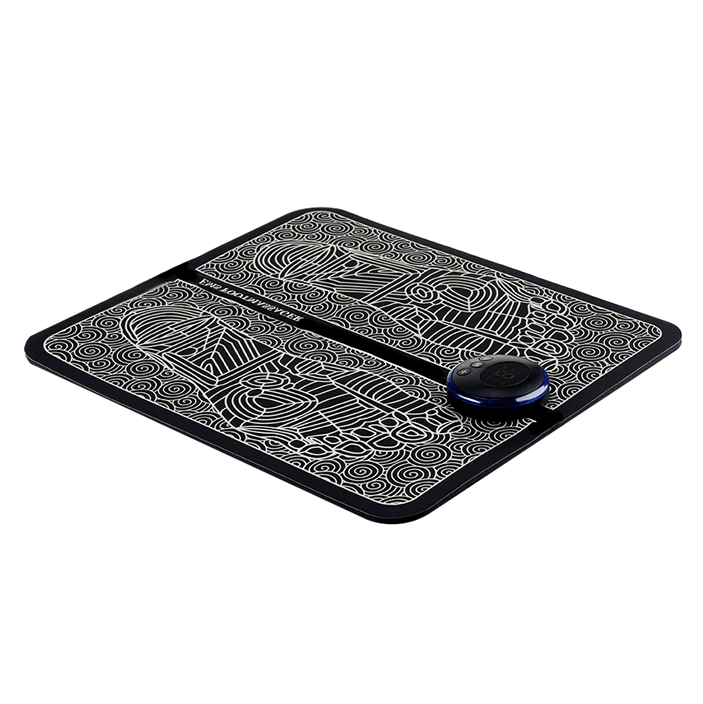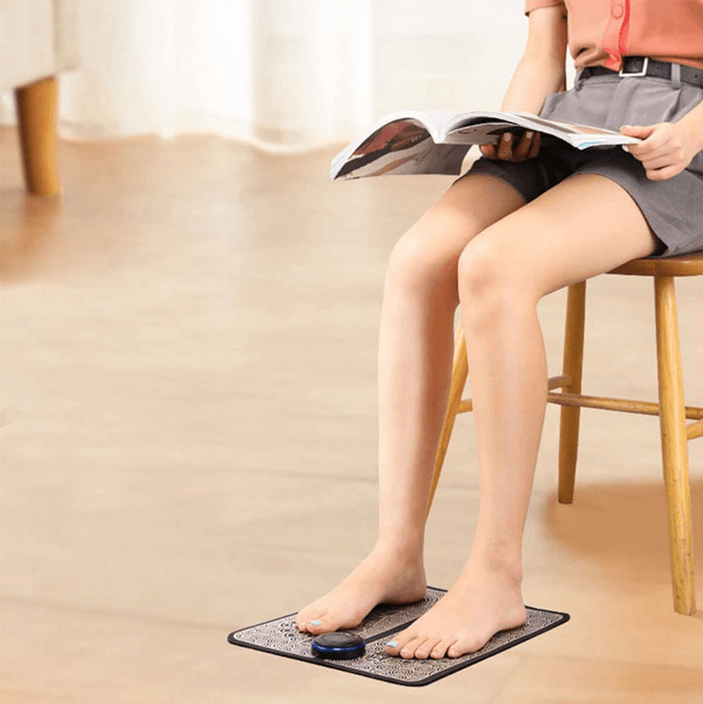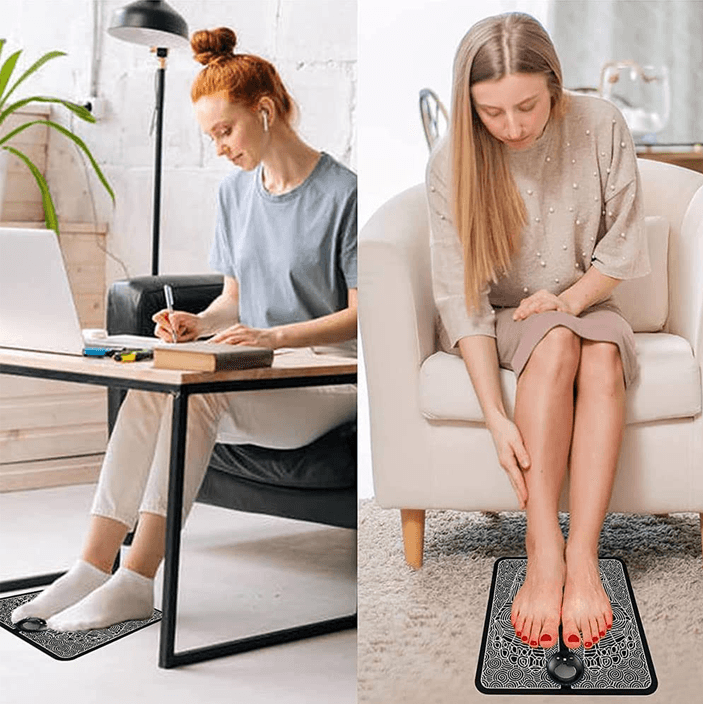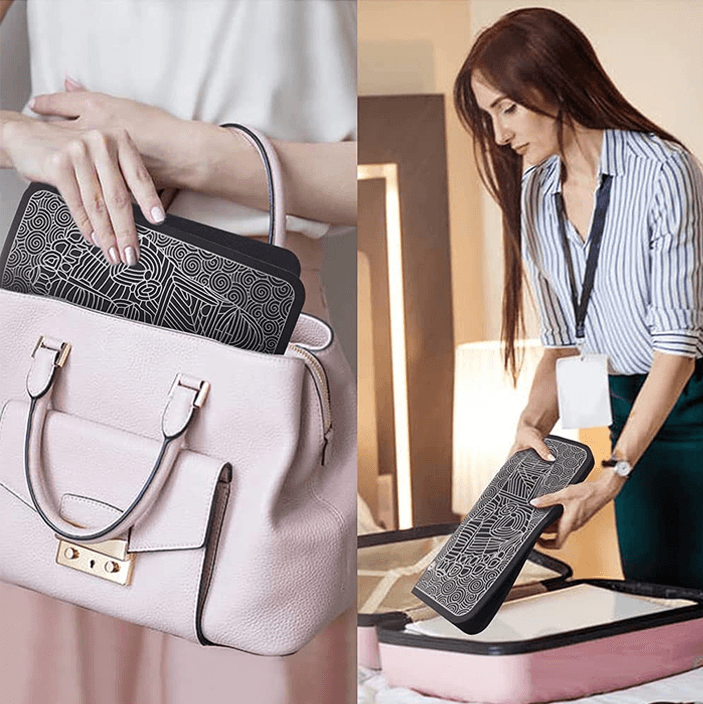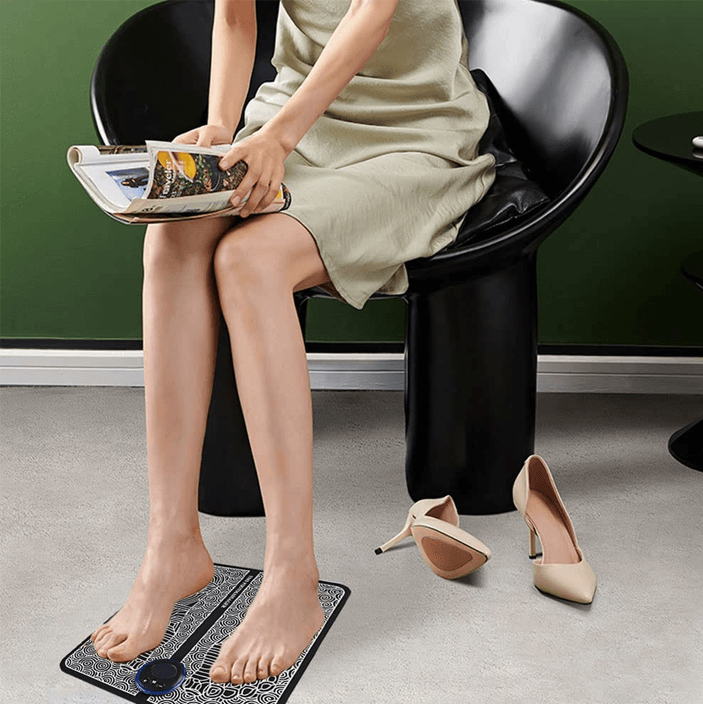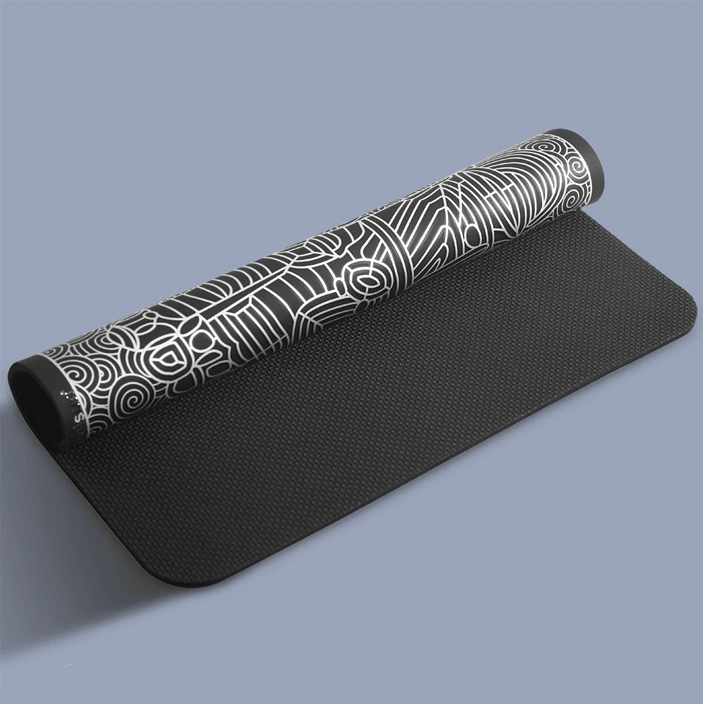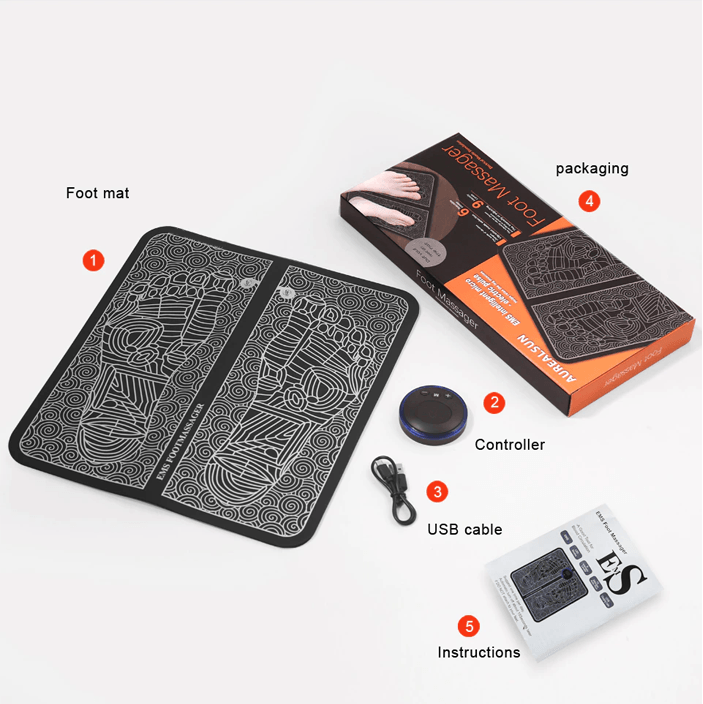 Oz Smart EMS Foot Massager Mat
Give Your Feet An Instant Relief Anytime, Anywhere In Just 10 Minutes A Day!
Oz Smart EMS Foot Massager Mat is a breakthrough device that provides foot acupressure points with the right stimulus using precise electrical muscle stimulation pulses.
Benefits Of Using Smart EMS Foot Massager Mat
Naturally, eliminate foot pain (no harsh painkillers)
Stimulates the acupuncture points in your feet and eliminates foot pain at the source!
Improves blood circulation, stimulates lymphatic drainage, and relieves leg swelling
Helps alleviate and prevent swollen ankles, stiffness, or soreness of your feet
Reduce Oedema, Varicose Veins
Relieve Plantar Fasciitis
Reduce Heel & Foot Arch Pain
Relief of Heel Spur
Relax & Relieve Plantar Fasciitis, Heel, Arch Pain
Promote Blood Circulation & Metabolism
Reduce knee inflammation
Relieve Muscle Aches & Joint Pain
Save $1,000's In Massage, Physio & Chiro Fees
Revolutionary Ems Acupressure Technology – Light electrical pulses, targeted to the lymph of the legs, effectively relieve swelling and leg pain. It also stimulates blood circulation to remove cellulite nodes on the legs and thighs.
EMS Physical Fat Loss & Shaping – EMS creates an electric pulse that stimulates muscle contraction, effectively exercises muscles & targets flabby fat tissue.
EMS Electric Foot Massager – Promote meridian circulation, and improve the blood circulation of active cells.
Pyretic Moxibustion – Through the heat and to stimulate acupuncture points, get through the meridians, and recuperate the vitality.
Low & Medium Frequency Pulse – Imitate the biological currents of traditional Japanese massage techniques.
Oz EMS Foot Massager Mat Features
6 Modes – Meet your different massage needs, intelligent simulation artificial massage techniques according to personal preferences, and physical stress can be freely combined.
9 Adjustable Intensity – Directly stimulate the acupuncture points, slow down physical and mental fatigue, and improve sleep.
Easy To Carry – Comfortable foot pad, lightweight, foldable, easy to carry anywhere. massage your feet anytime, anywhere.
Wide Application – You can use it while watching tv, reading books, or just relaxing in your free time. Also suitable for people who like to wear high heels etc.
Easy To Use – Take off your socks before use and put your 2 feet on the foot pad. Push the mode switch key (M) to select the mode you want. Push the "+" key to select the appropriate intensity.
First Time Use: Please make sure to start on Level 1 to get the feel for it and work your way up the levels!
Easy to Clean & Foldable
The Oz Smart EMS Foot Massager Mat is lightweight, foldable, rechargeable/battery operated, and easy to fold and carry anywhere. Made of soft material, PU leather surface can be dried with a wet towel after use.
Please Note you should never use this EMS Foot Massager if you're:
Equipped with a cardiac stimulator or an automatically implanted cardiac defibrillator (ALCD).
Pregnant.
Suffering from deep vein thrombosis.
Suffering from arterial hypertension.
Have heart disease.
have a history of high blood pressure
Your well-being is our priority, and it's important to ensure that the product is suitable for your specific health needs.
Product Specification
Material: Composite
Colour: Black
Package Include
1 x Foot Mat
1 x Controller
1 x USB Cable
1 x Instruction
RETURN & WARRANTY
No-Risk, 100% Money-Back Guarantee.

We have a 24/7/365 email support.
100% premium Quality Inspection on every order.
No surprises or hidden fees.
End to End Tracking for every order.