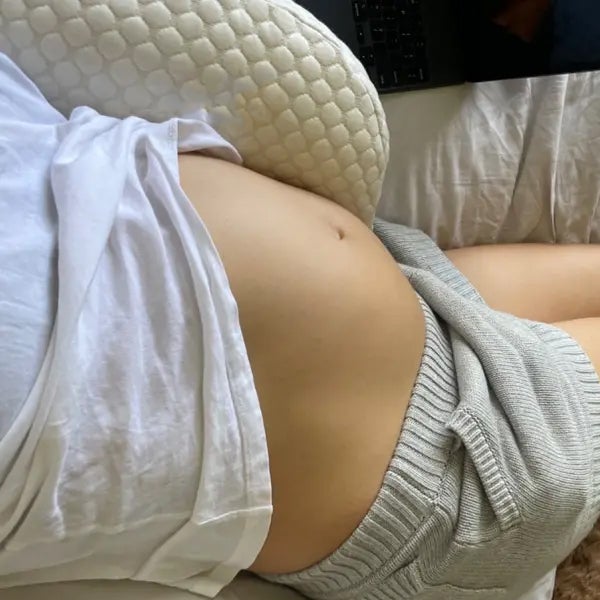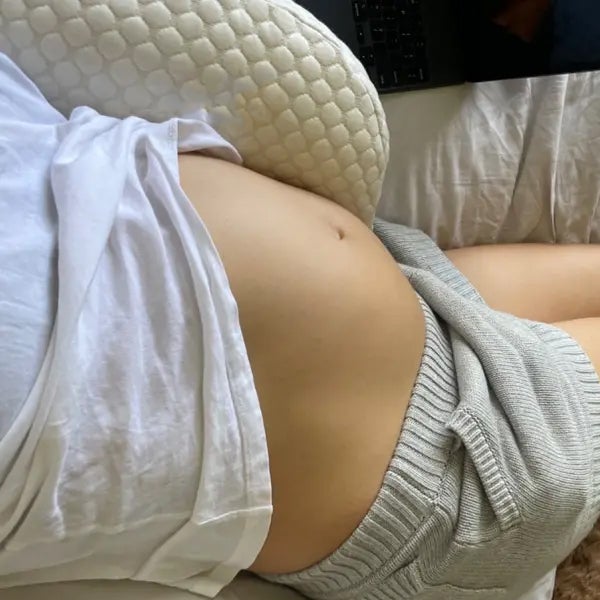 Noozier – Pregnancy Pillow
Say goodbye to hip, leg & lower back pain! Enjoy a deep night sleep with a pillow that cradles your bump and supports your back.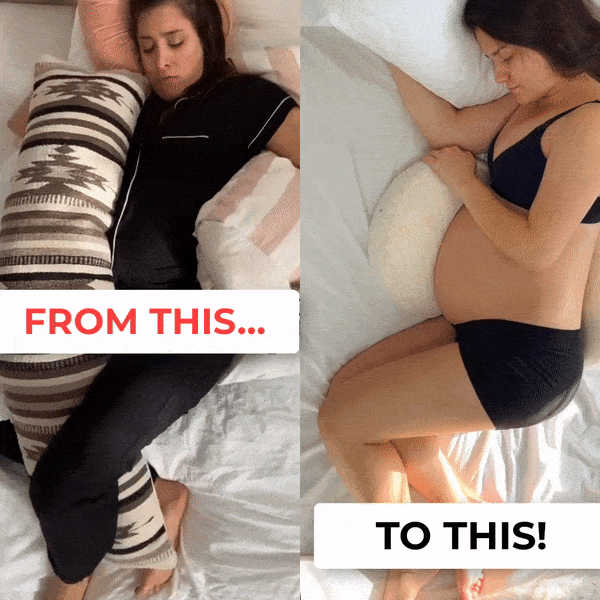 Having a Hard Time Sleeping While Pregnant…?
Pregnancy is an exciting time… BUT sleeping can be a difficult as your bump starts to grow heading into your 2nd trimester.
You may experience: Aching hips, Insomnia, lower back pain, and restless nights… sound familiar?
Getting poor sleep is exhausting because it starts to affect your mood and health
If left untreated, women with poor sleep are at greatest risk of adverse birth-related outcomes and complications.
Our Noozier pillow was developed by experts to give you the best nights sleep by properly supporting your bump and back, giving you perfect alignment.
Here's how it works…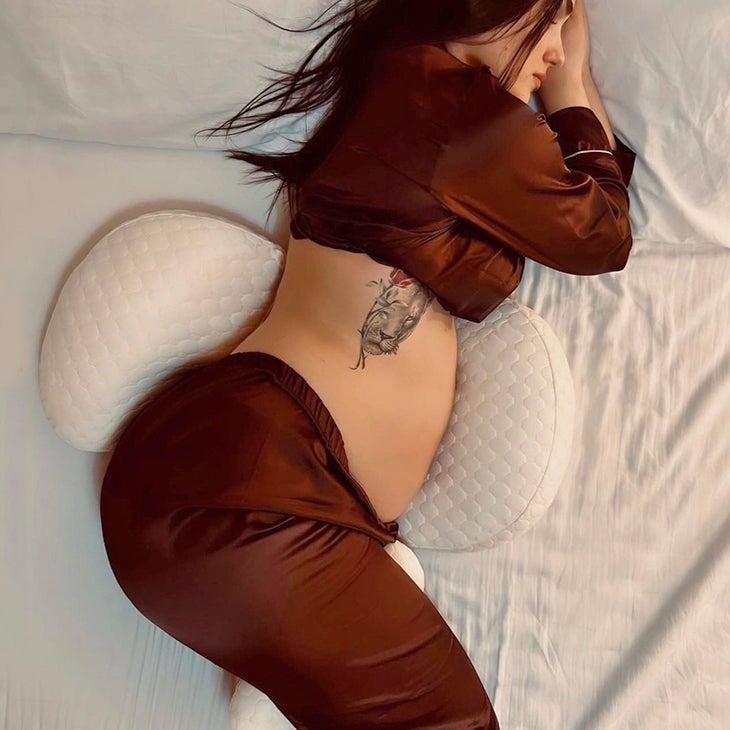 The Perfect Position to Sleep In…
Falling asleep on your back can double the risk of stillbirth….
This due to the flow of blood and oxygen to the baby getting cut off which is why experts recommended side sleeping.
Noozier helps:
Stop you sleeping on your back
Helps improve blood flow to your baby
Reduces hip & back pain
Keeps your body aligned
The side position improves blood flow to the fetus and reduce the risk of stillbirth.
Our pillow is like a puzzle piece that perfectly fits your changing body, providing the missing link to a comfortable and restful night's sleep.
But wait, there's more...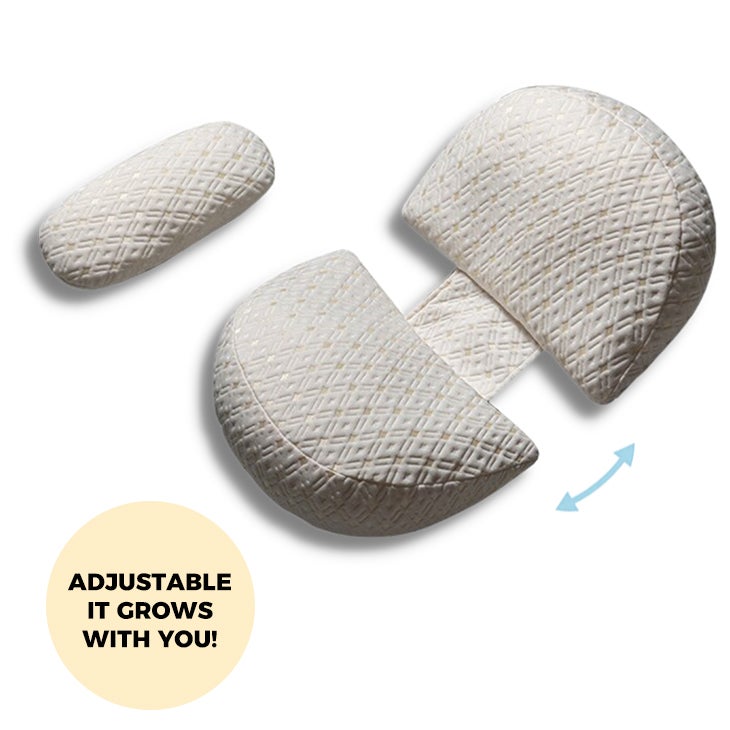 Throw Your Other Pillows Away…
Say goodbye to impractical U & C shaped pregnancy pillows that don't help you.
With the Noozier pillow you'll enjoy a deep sleep guaranteed. No hip pain, No back pain just quality sleep.
Unlike other pregnancy pillows it:
Adjusts to support you as you grow
Won't take up all of the bed
Easy to switch sides
Supports your bump & back
Lets you use your own bed pillow
It's adjustable so you can modify the support as your body changes.
It's like sleeping on a bed of marshmallows… Your own personal comfort cloud!
You may be wondering…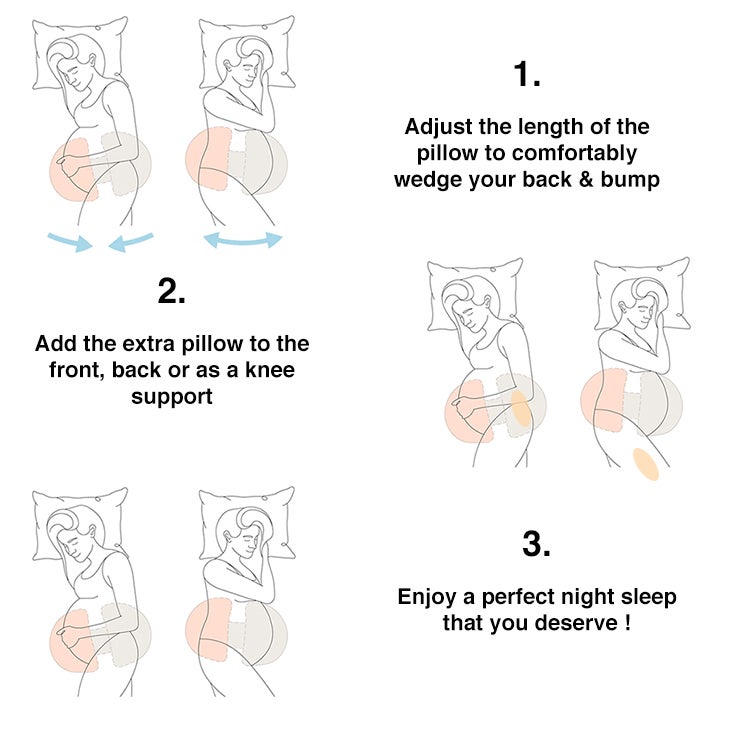 How Does It Work?
Our pillow is OEKO-TEX STANDARD 100 certified and very easy to use!
Perfect sleep is only 3 simple steps away:
1) Adjust Length – Set the pillow to a width that comfortably supports your bump & back
2) Add extra pillow – Use the extra support if you want more support to your front, back or even between your knees
3) Enjoy sleep – Get cosy and enjoy a deep sleep without aches or pains
It's time to enjoy deeper, more restful sleep without compromising you or your partner's comfort.
Here's what other mothers say…
RETURN & WARRANTY
No-Risk, 100% Money-Back Guarantee.

We have a 24/7/365 email support.
100% premium Quality Inspection on every order.
No surprises or hidden fees.
End to End Tracking for every order.