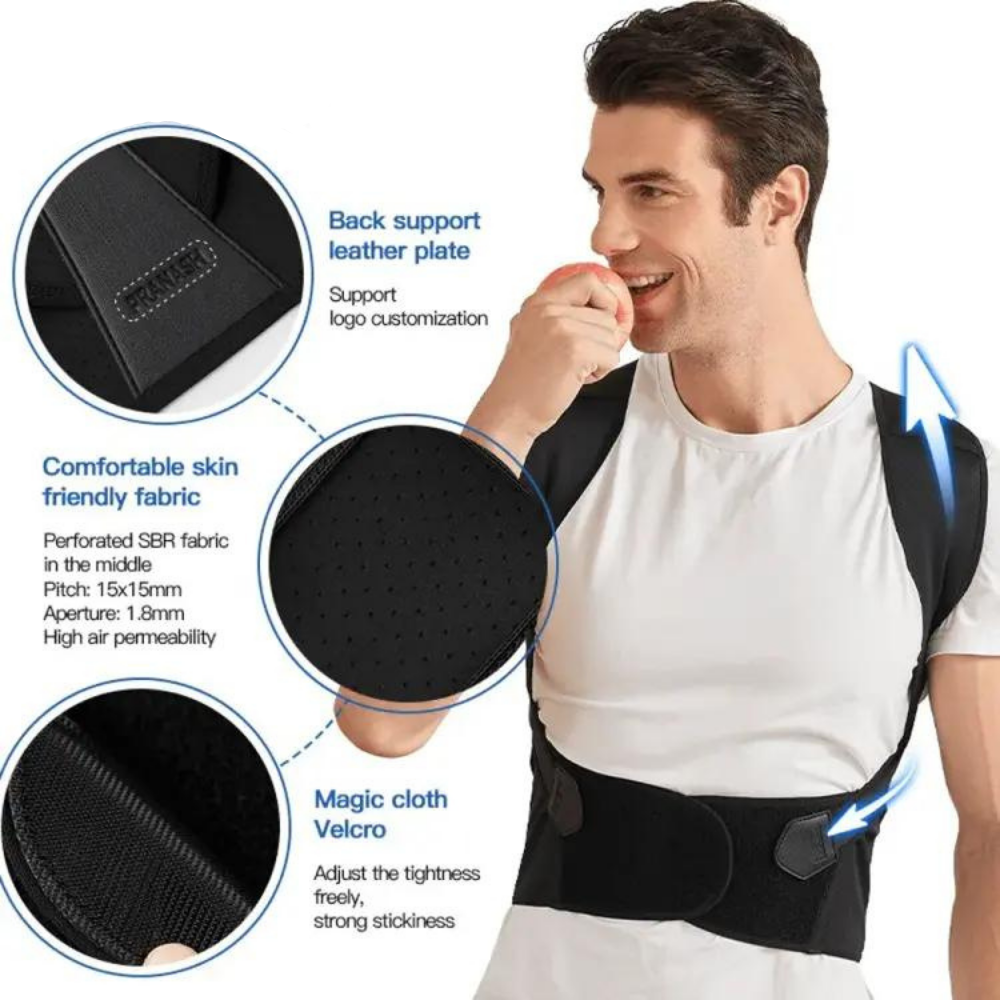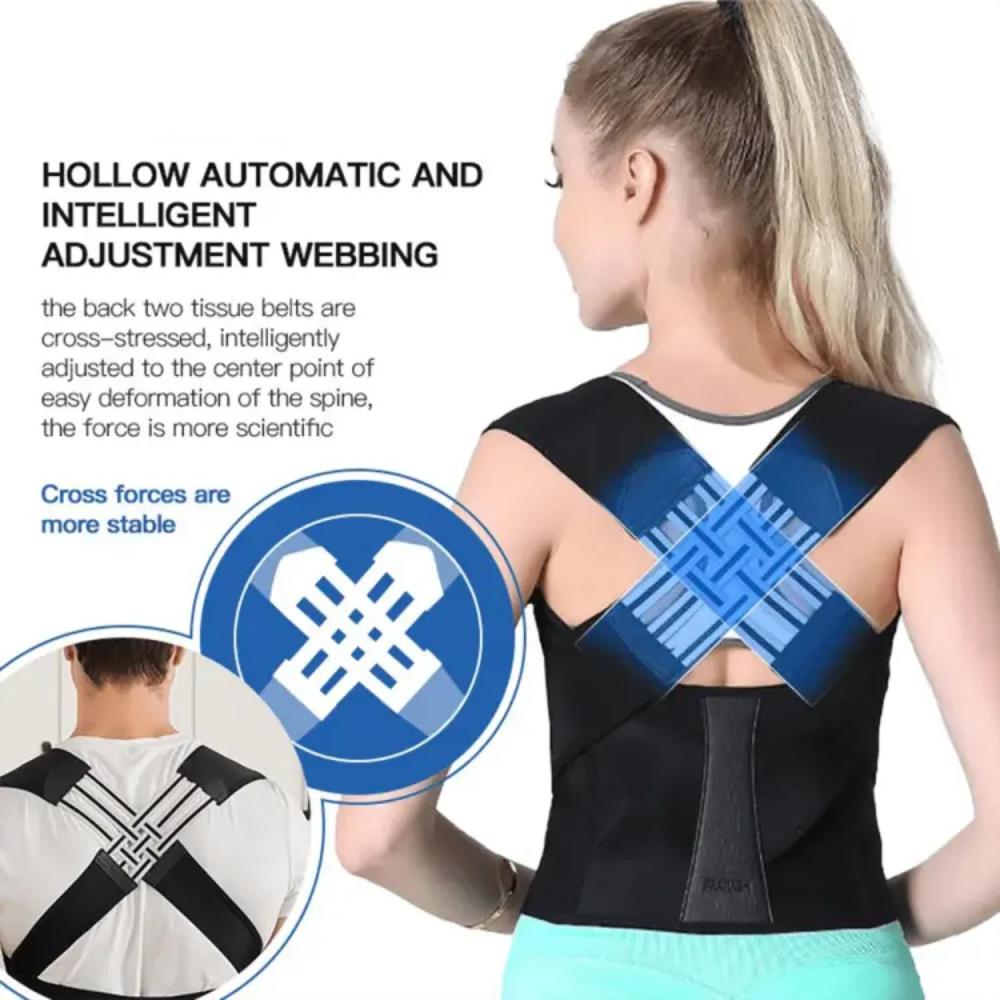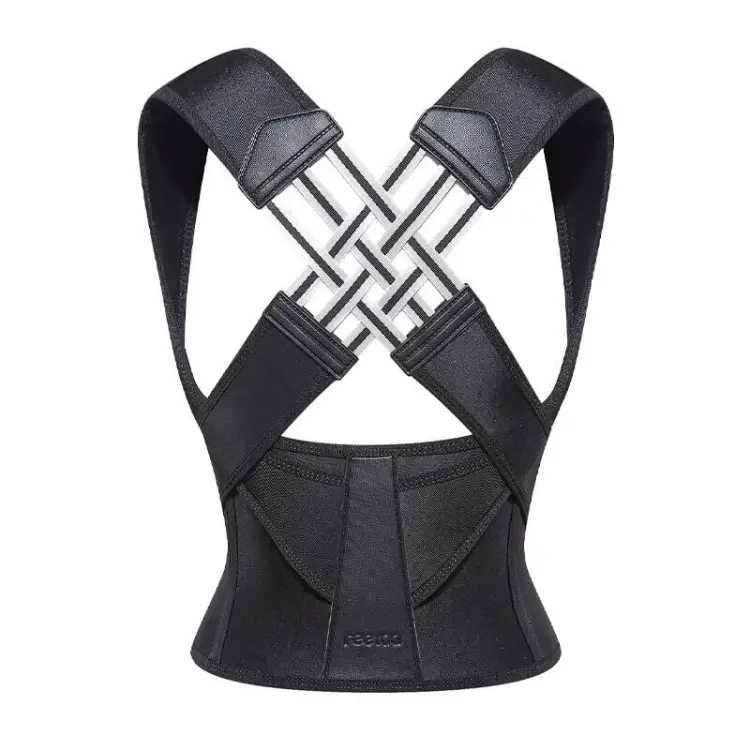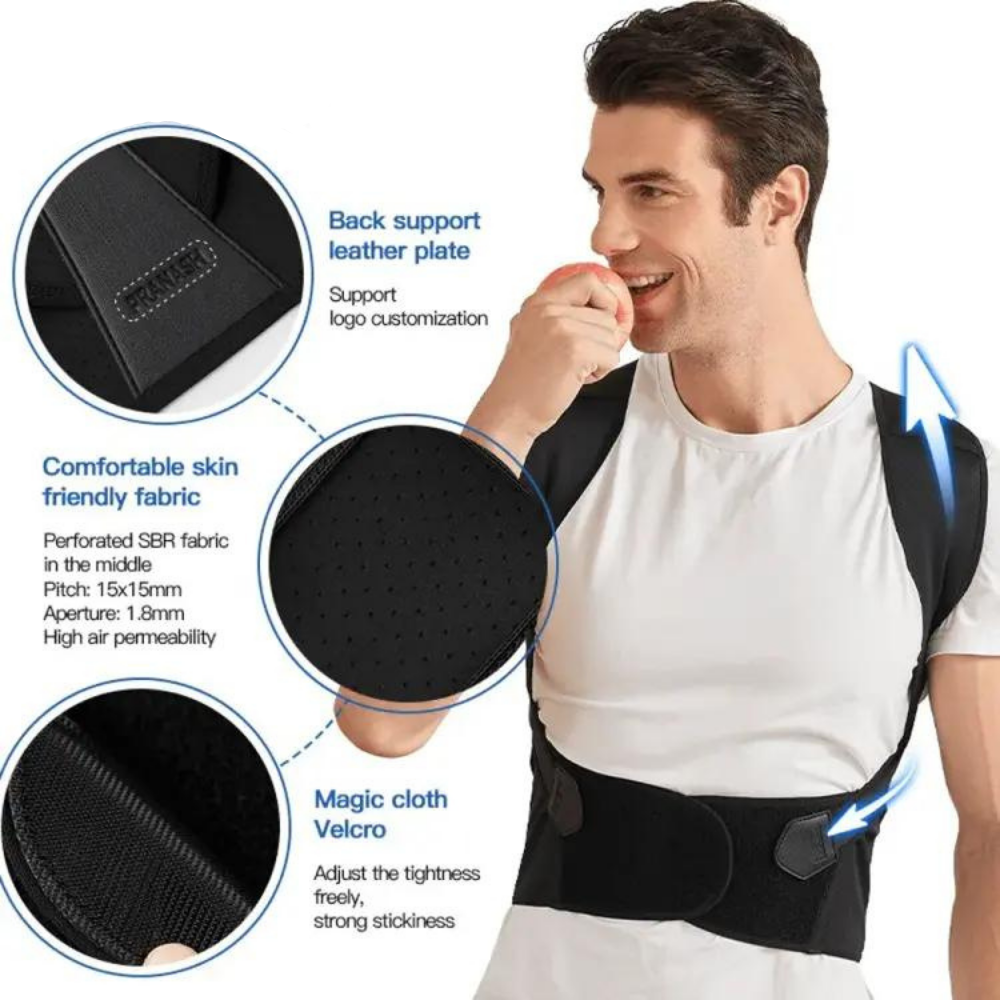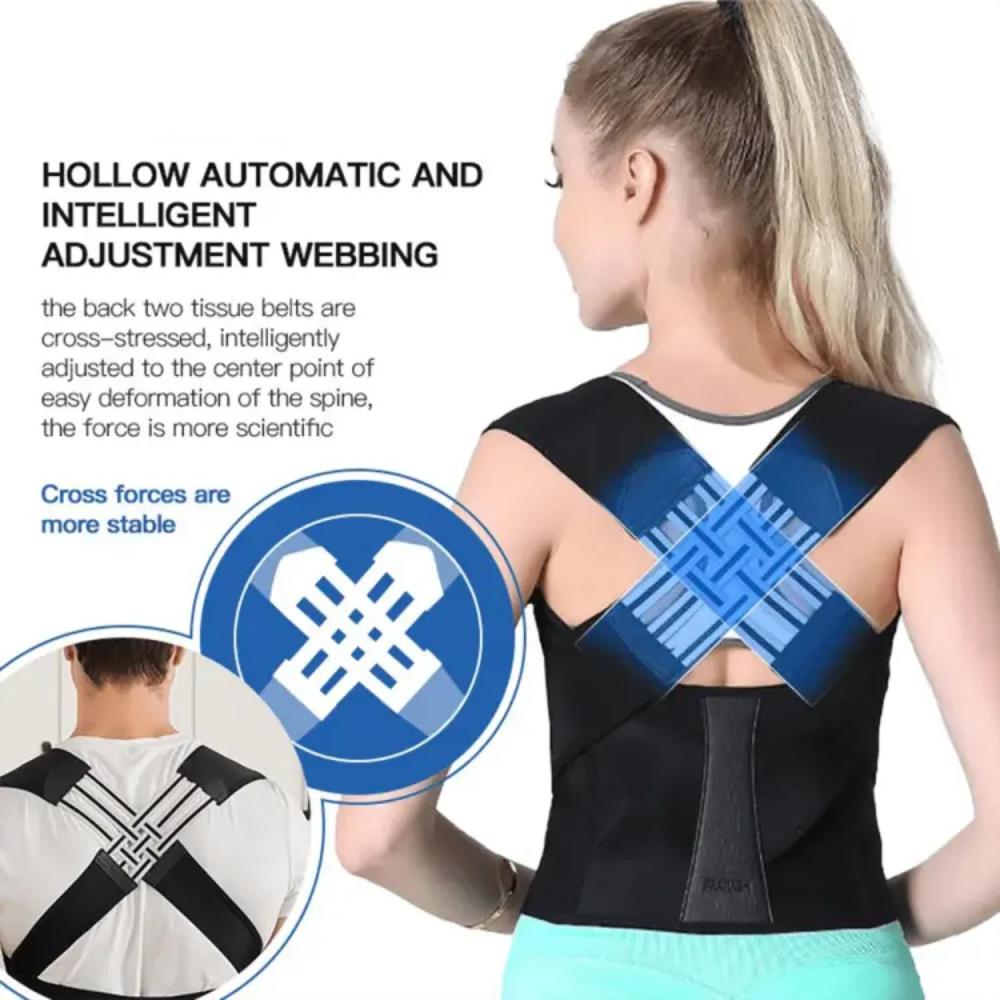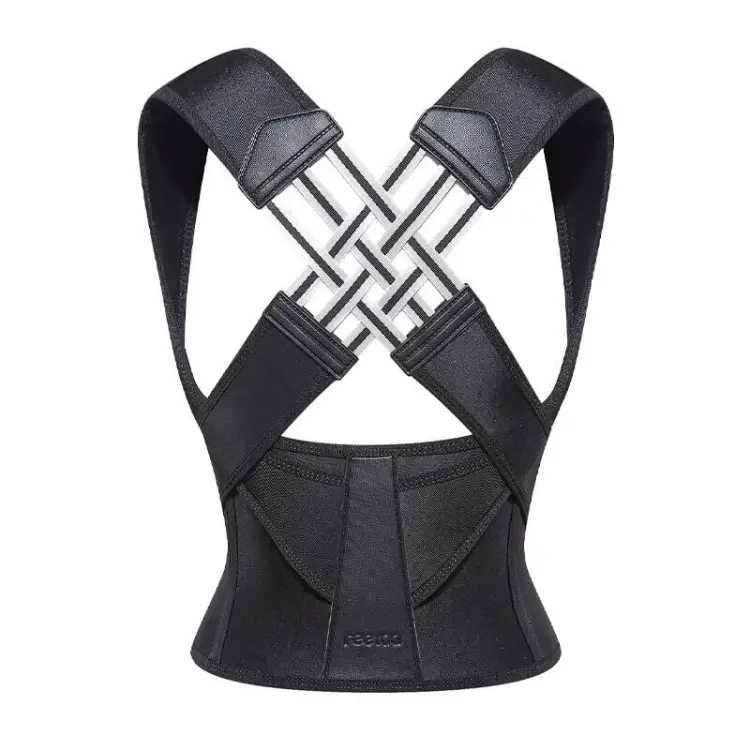 Last Day SALE OFF 50% – ADJUSTABLE BACK POSTURE BELT
It's been recommended by 69.7K people on Facebook, Twitter, and Instagram
Your family members will be delighted to own this useful product.
Enjoy a much healthier life with a posture corrector: (Size chart below)
How it work ?
Put on the back straightening belt: Make sure the belt is placed correctly on your back, from the front to the back. Ensure that the padding of the belt aligns with the middle of your spine.
Secure the belt: Once the belt is properly positioned, tighten it to create pressure and keep your spinal column straight.
Straighten your back: With the belt securely fastened, begin pulling both ends of the belt, creating a gentle pulling force from both sides simultaneously. This will help stretch and elongate your muscles and align your spinal column, reducing pressure and discomfort.
By pulling on your shoulders, your bones will return to the correct position, making your bones healthier, your circulatory system better, breathing smoother, and helping you develop good habits of sitting, standing, and walking. Stick to it for 21 days and wear it for 1-2 hours every day, and you will have a healthy posture. POSTURE BELT corrector for women & men helps you open your shoulders.
While opening your shoulders, your posture will be more upright, and the chest brace can also effectively support your chest, making your body curve more obvious, more beautiful, and more confident in the workplace.
Our posture corrector is suitable for men and women and provides alignment of the back, neck, and shoulder during your activities.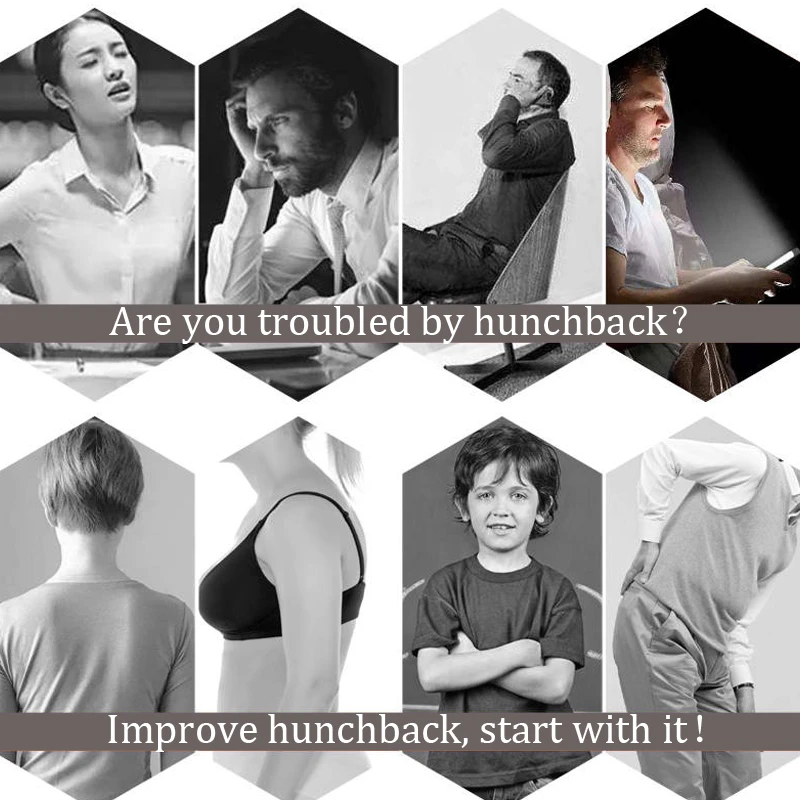 Straighter posture lets you feel more confident:
With the benefit of our back brace, you will have a straight posture and be more confident, healthy, and younger. Enjoy a wonderful life with a better posture.
Invisible under clothes:
This back brace can be worn under clothes. It is undetectable and very comfortable so that you will forget it after a while. Notes: If you feel discomfort, loosen the straps and readjust. The buckle pad on the back can be adjusted as needed. If you experience numbness, swelling, or discoloration, discontinue use immediately.
Visible result in 7 days
Once you feel the difference, you'll find yourself needing the posture brace less while still keeping your posture at its best. Most brace users end up needing the posture corrector only during long periods of sitting at a computer desk.
Adjustable & easy to use:
RETURN & WARRANTY
No-Risk, 100% Money-Back Guarantee.

We have a 24/7/365 email support.
100% premium Quality Inspection on every order.
No surprises or hidden fees.
End to End Tracking for every order.