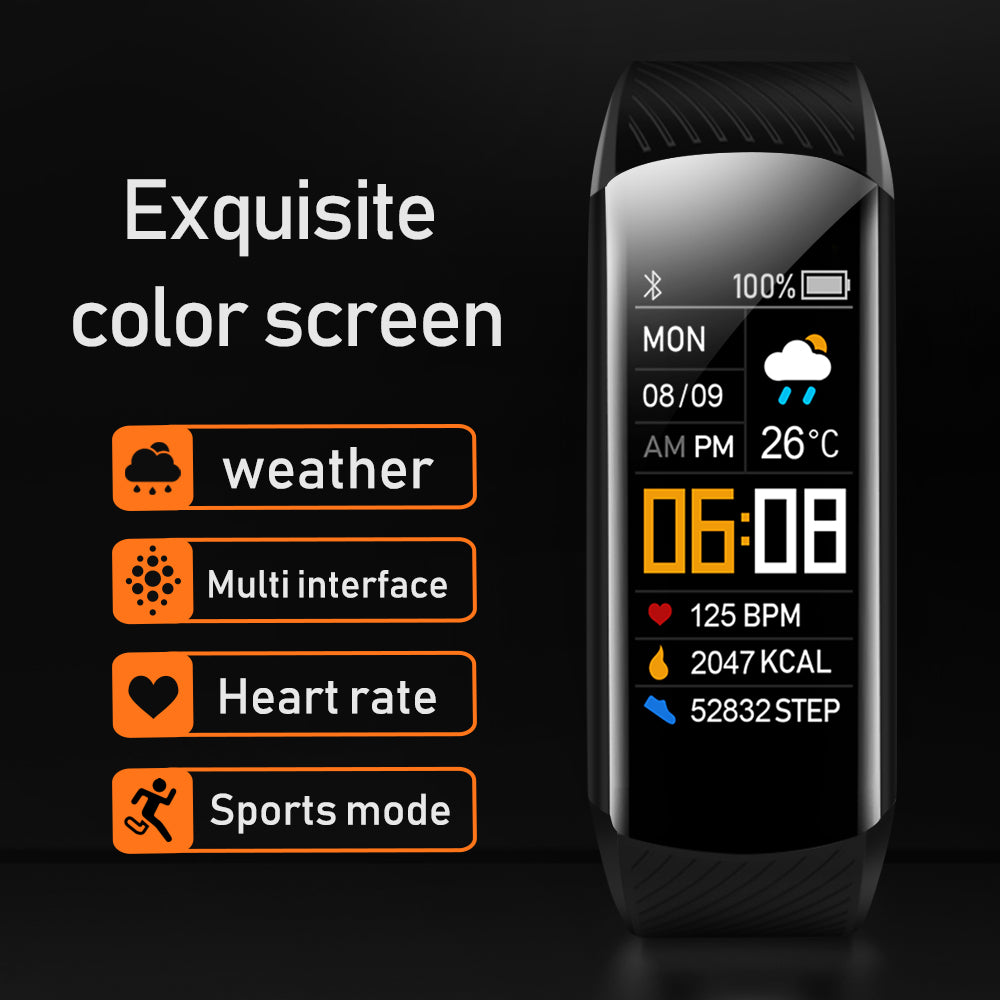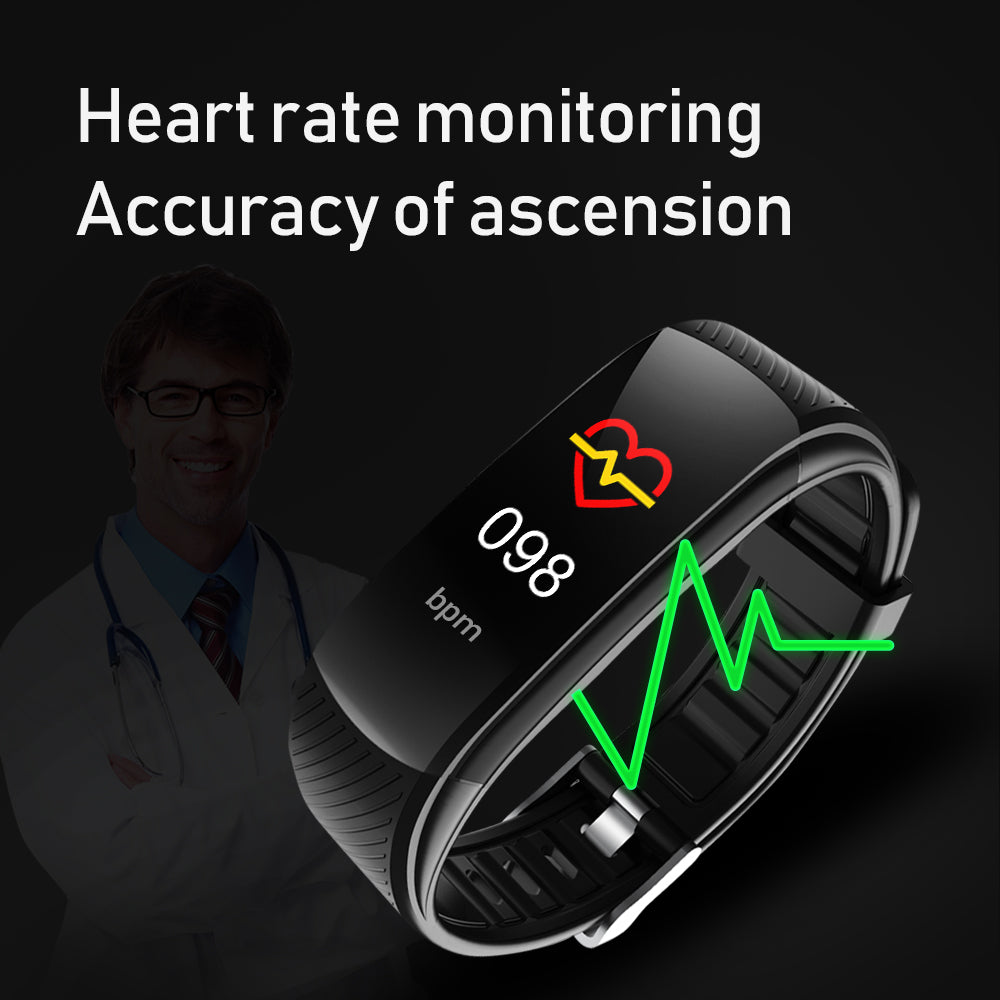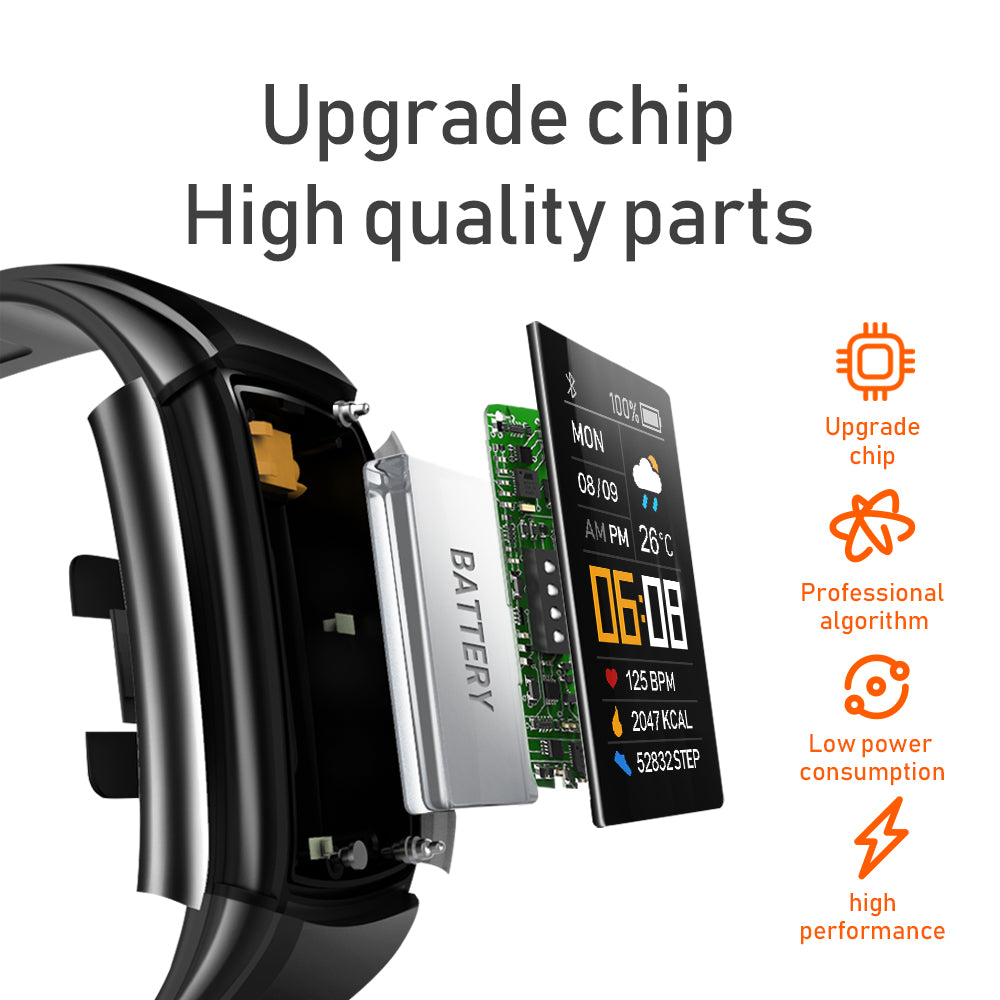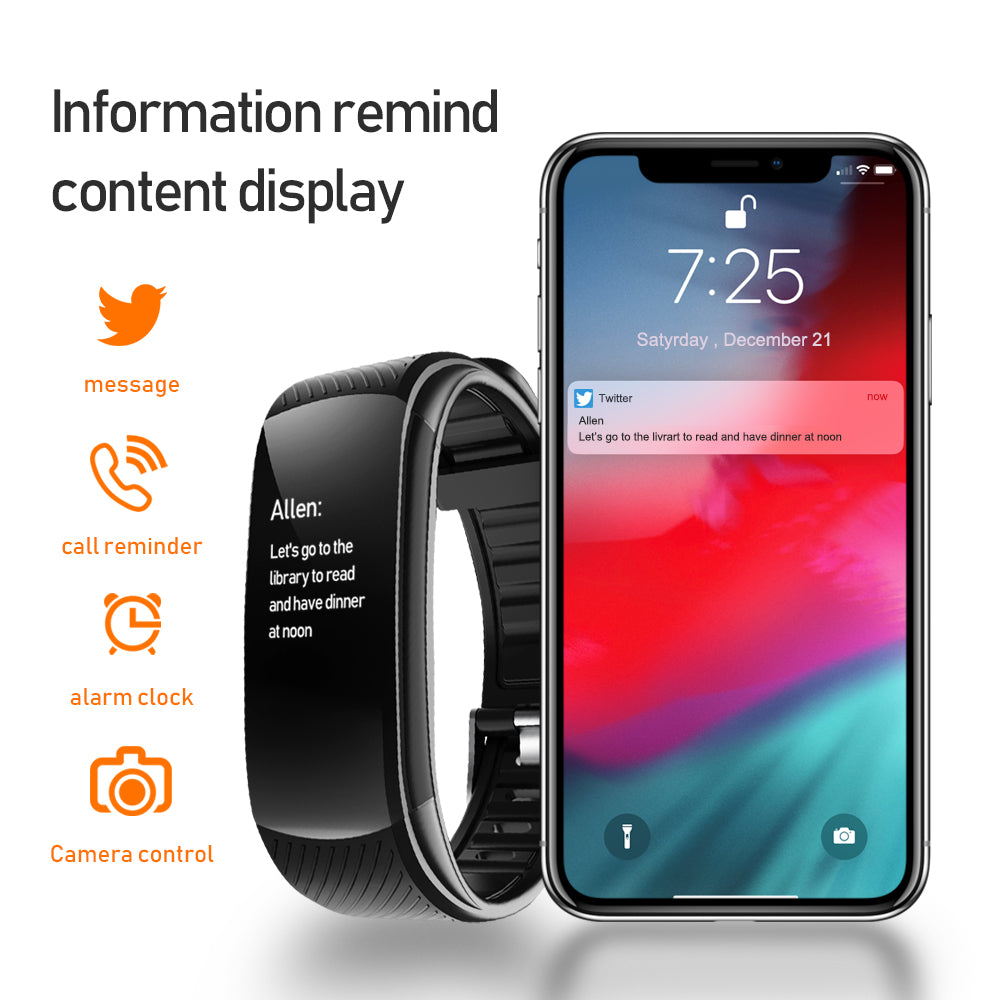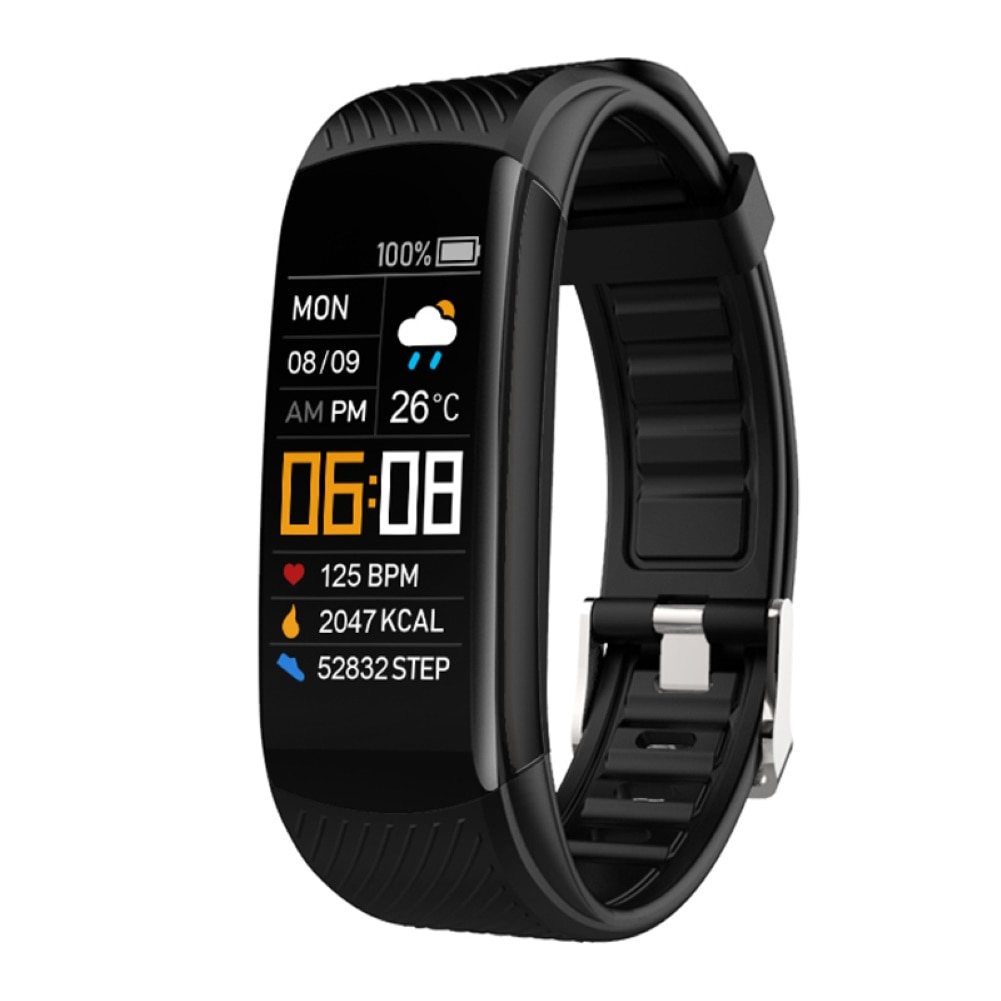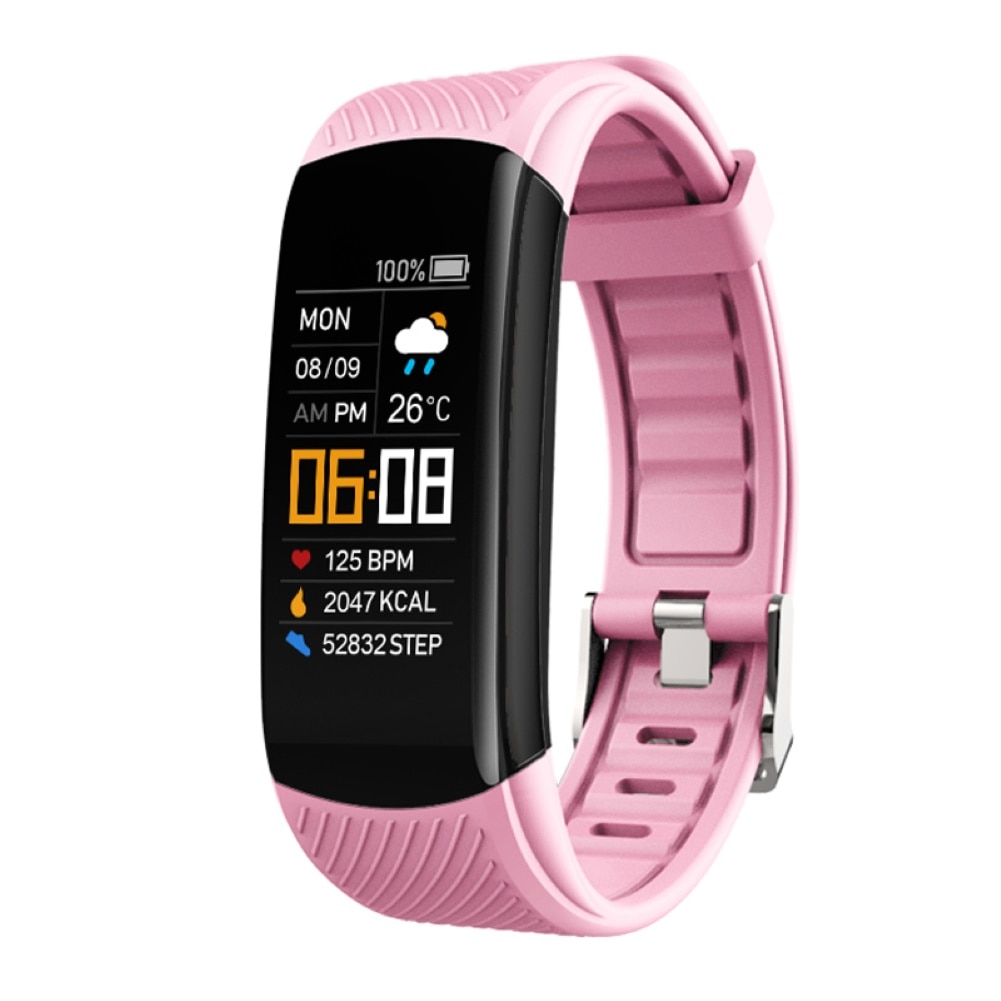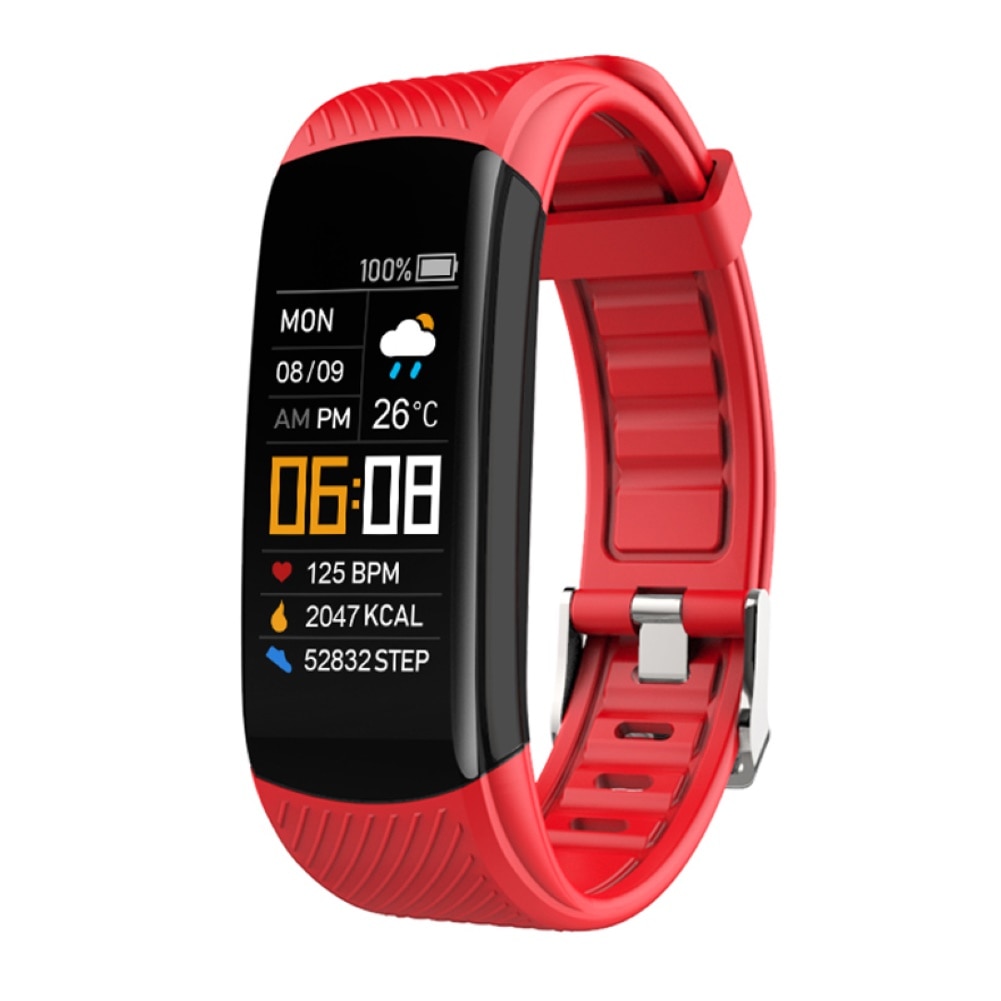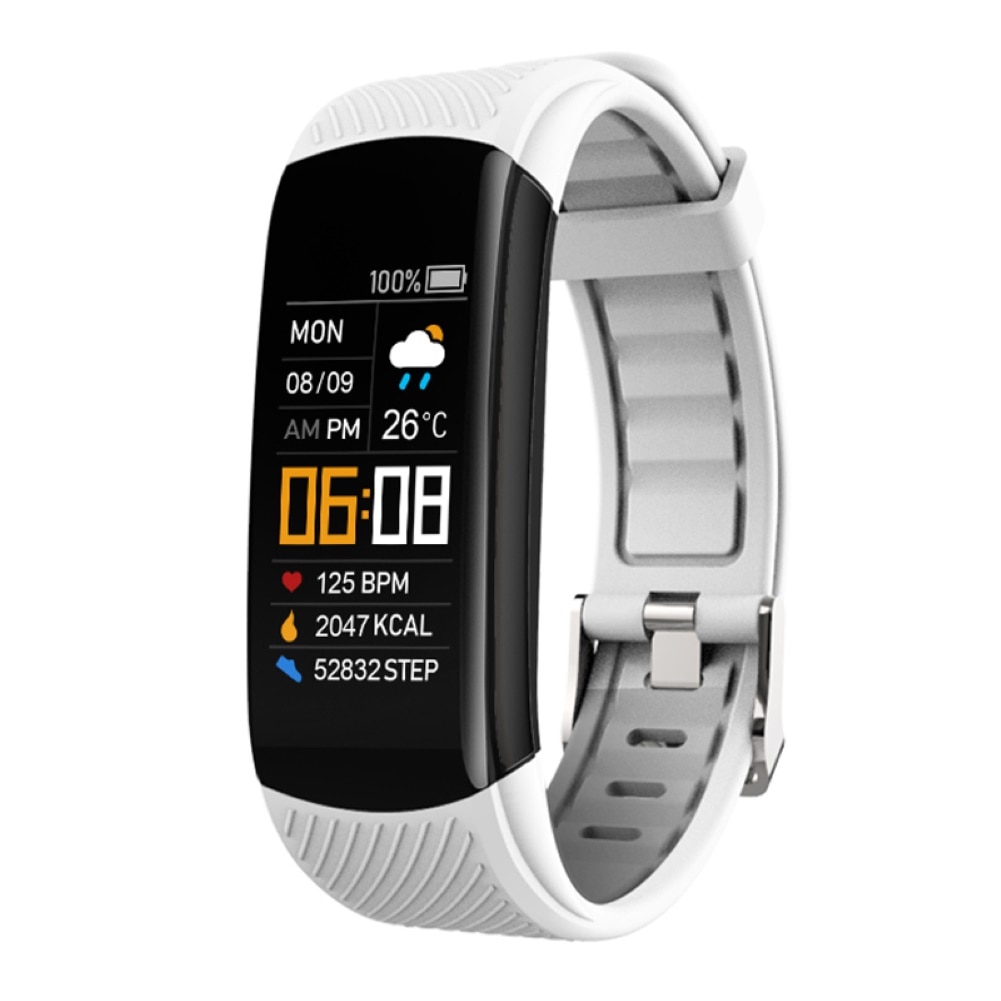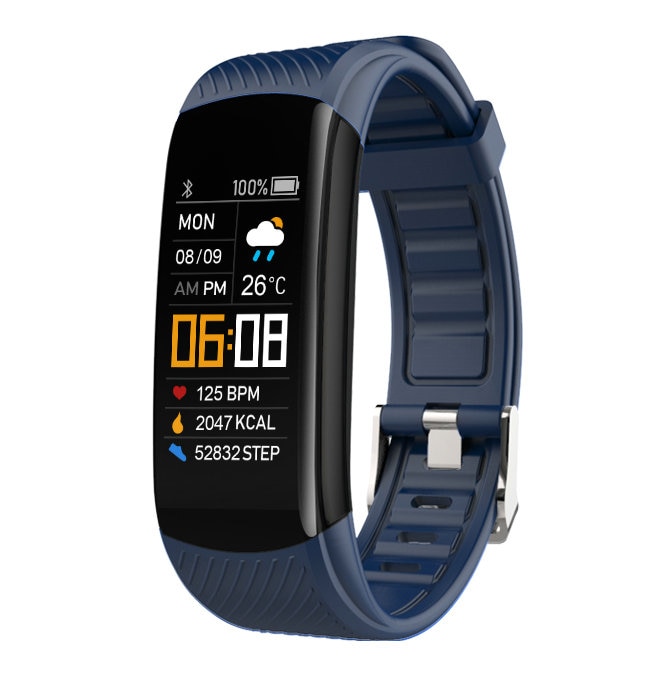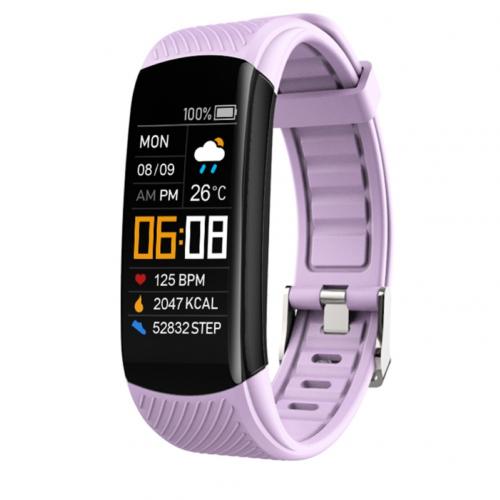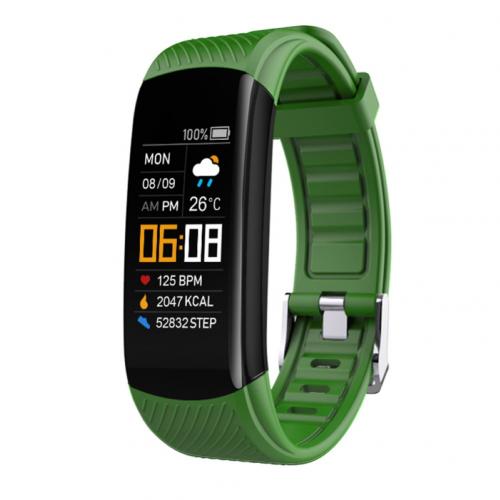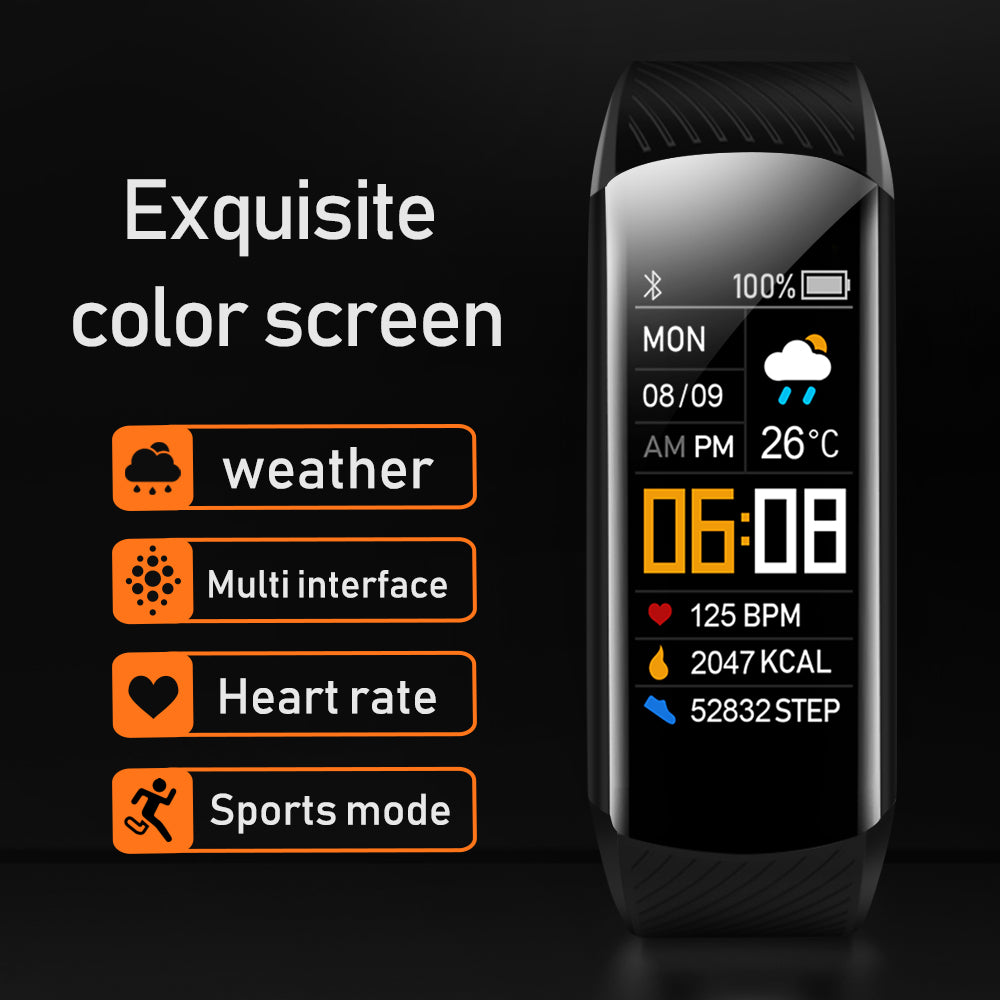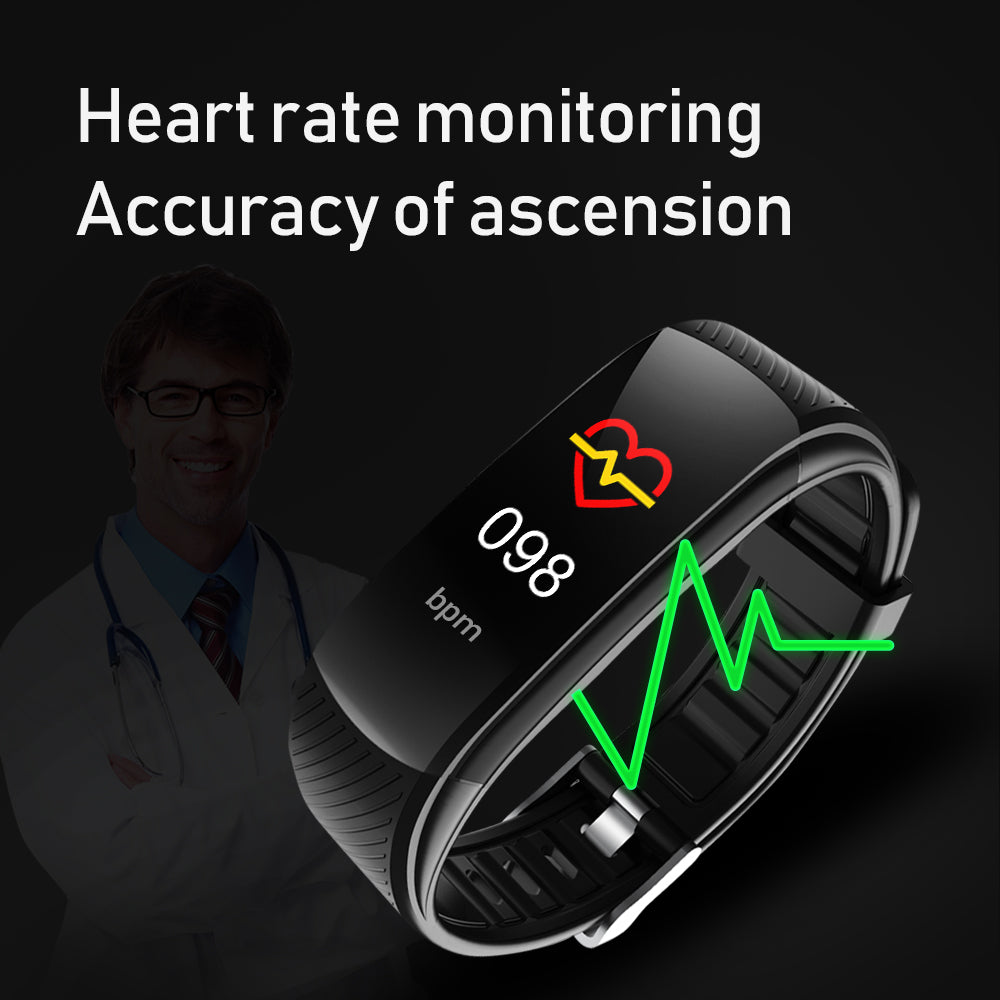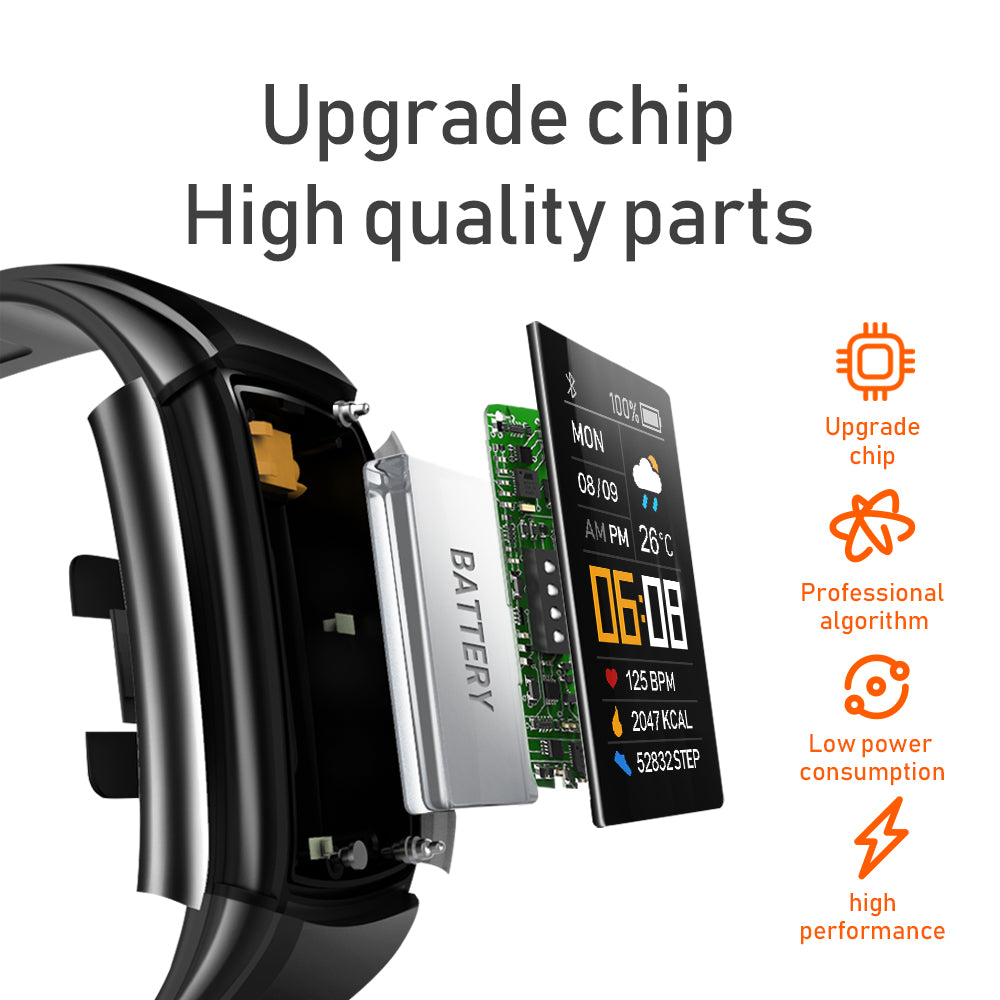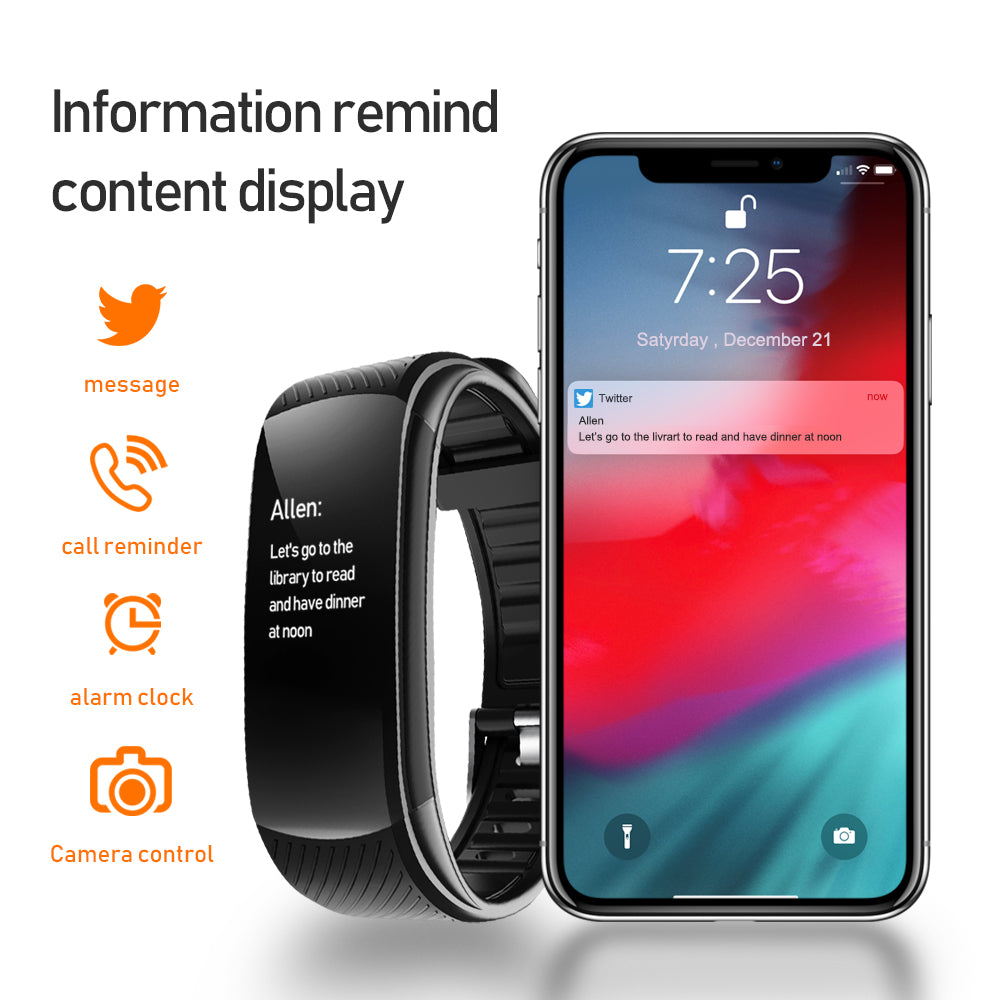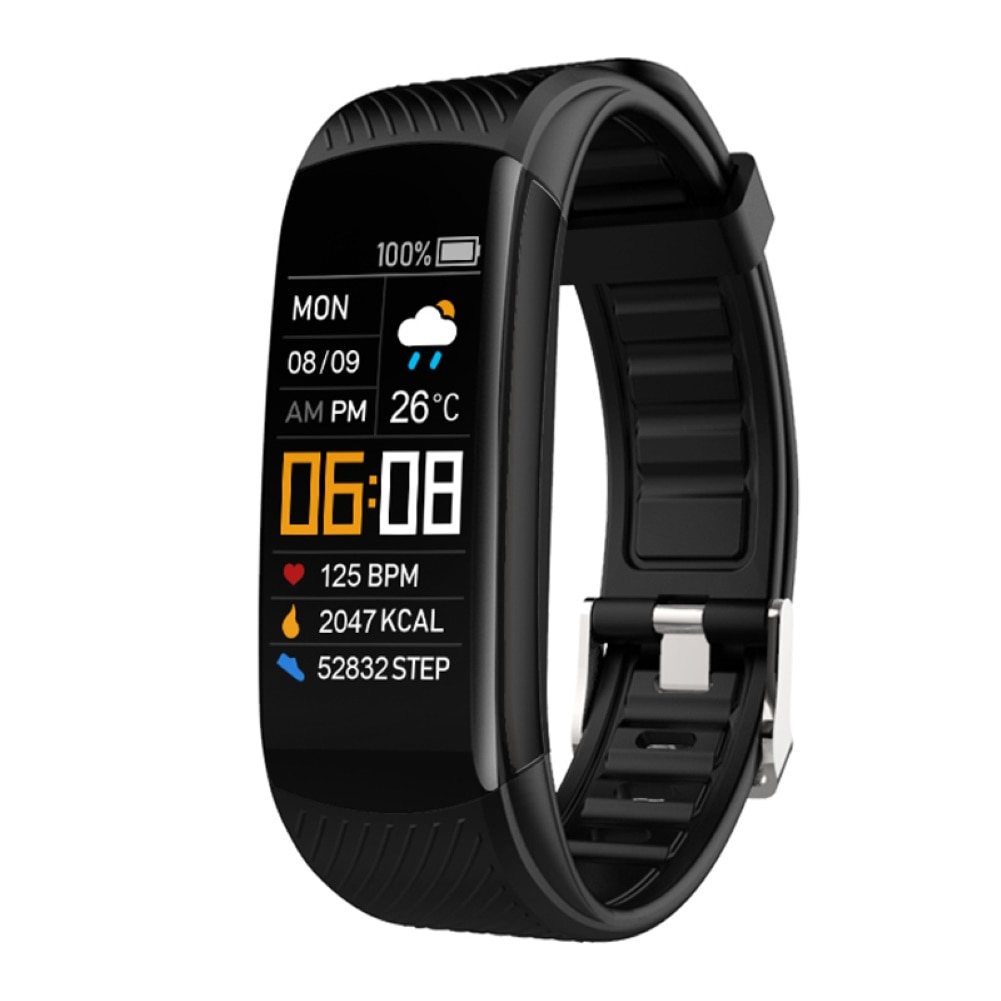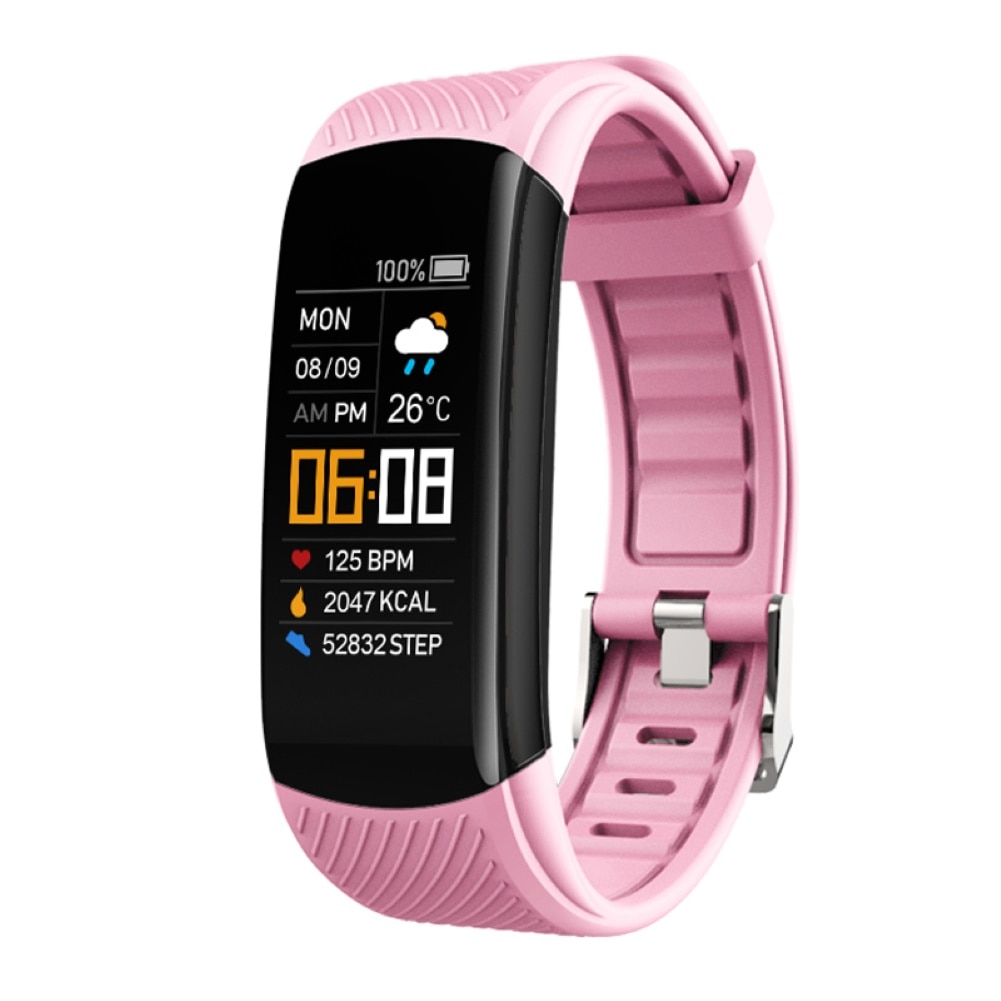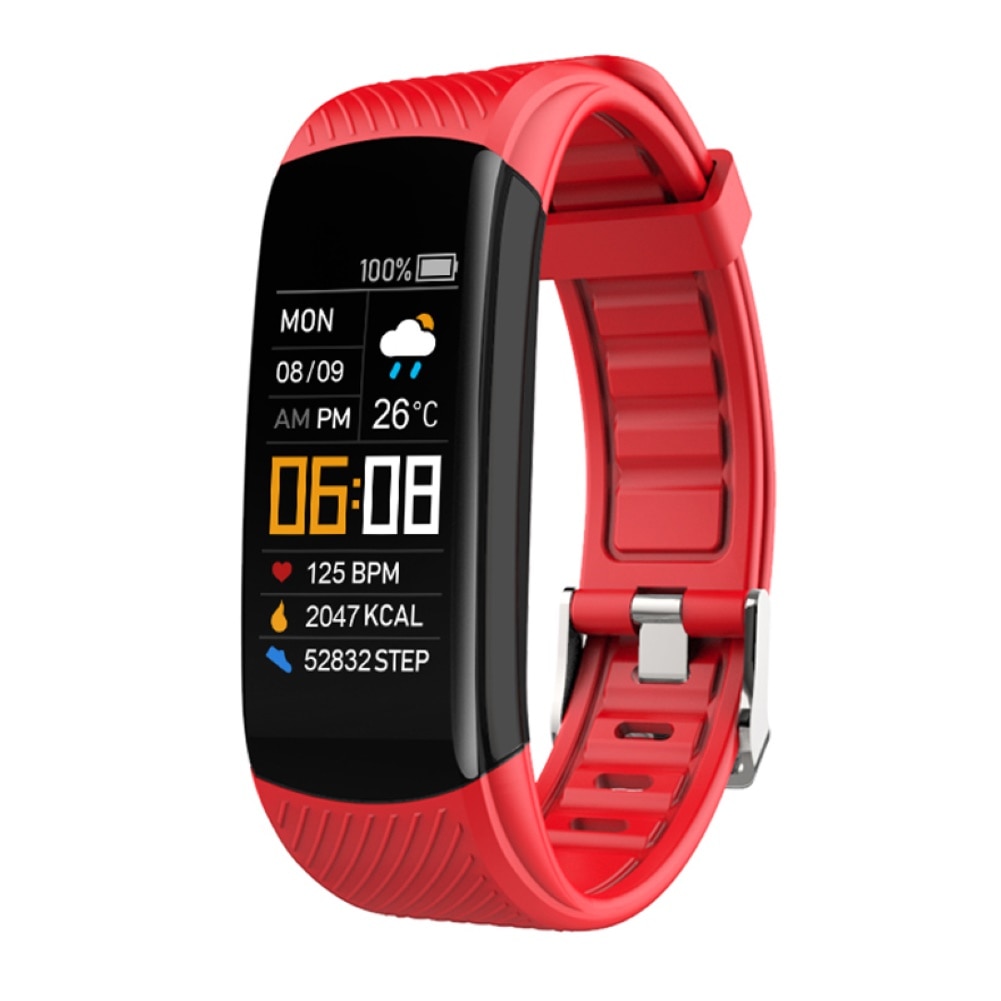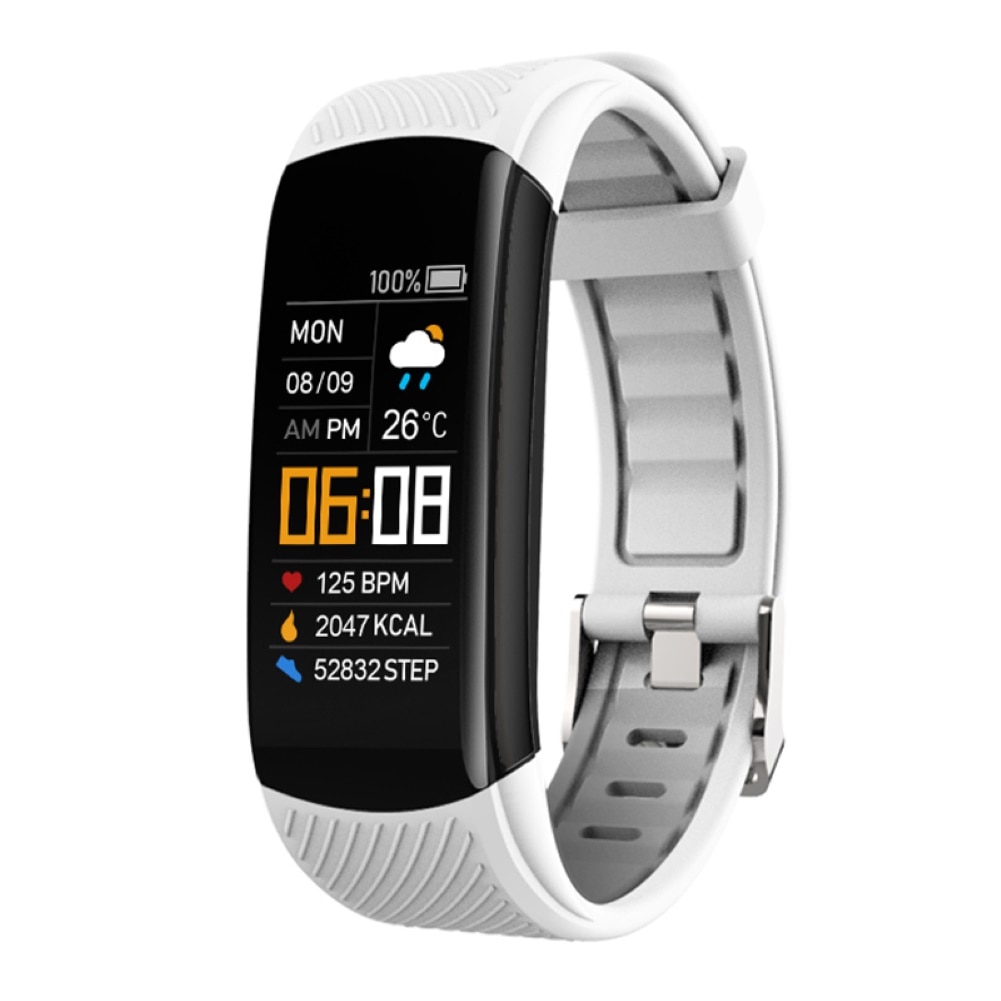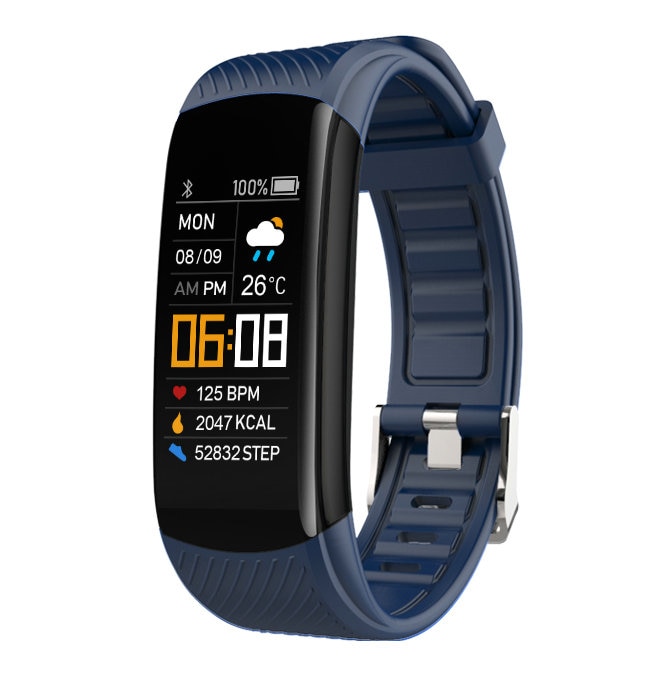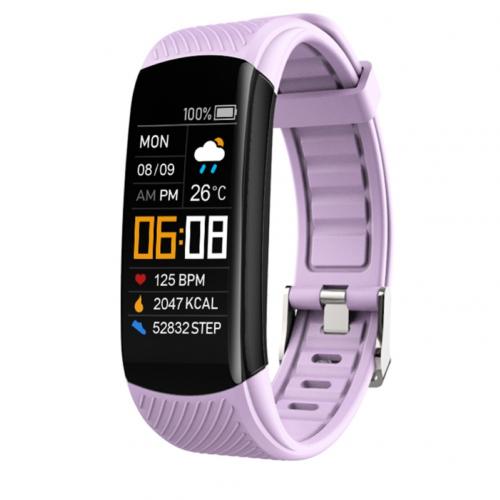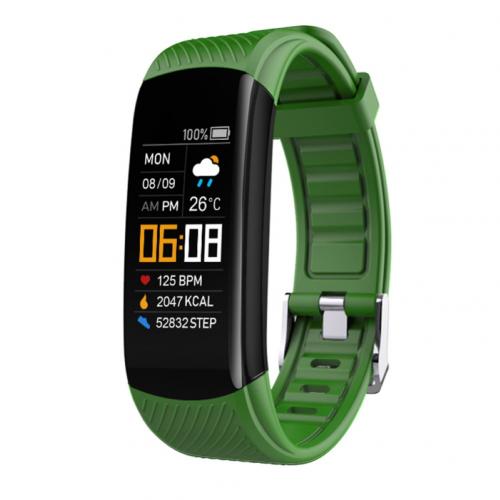 Kinetic Smartwatch
$76.98
It automatically recognises sleep status. Recording hours of sleep and quality, giving you helpful data to see if you're getting enough sleep to support your daily routine.
This advanced method accurately records your heart rate using green lights which are absorbed by blood. The light flashes hundreds of times per second picking up on blood flow spikes that each pulse brings.
FEATURES:
24 hour heart beat and blood pressure monitor
Slim and lightweight
Sedentary alerting that can be set up
Anti-lost feature that helps to locate your phone
Cable free chargingProvides detailed sports reports daily
Call and message alerts that vibrateOn the go calorie counting
LED screen
Tracking steps, distance and burnt calories you can compare daily activities and different days of data to see when and where you got the best results. Challenge yourself to beat yesterday's step count.
Kinetic Pro Smartwatch is a super advanced gadget, that has surpassed assumptions with its state of the art technology and incredible price. In addition to the fact that it regulates your pulse, yet additionally tracks your own movement, for example, step counting and wellness levels. It's well known because of consistent following of actual wellbeing and open to wearing plan.
Kinetic Pro Smartwatch is a perfect combination of health and utility. When it comes to consistent monitoring of your well-being, this high-tech device has exceeded expectations. Not only does it regulate your heart rate, but also tracks your personal activity such as step counting and fitness levels. It is highly popular among seniors because of its constant tracking of physical health and comfortable wearing design.
A Comprehensive look at Kinetic Pro features: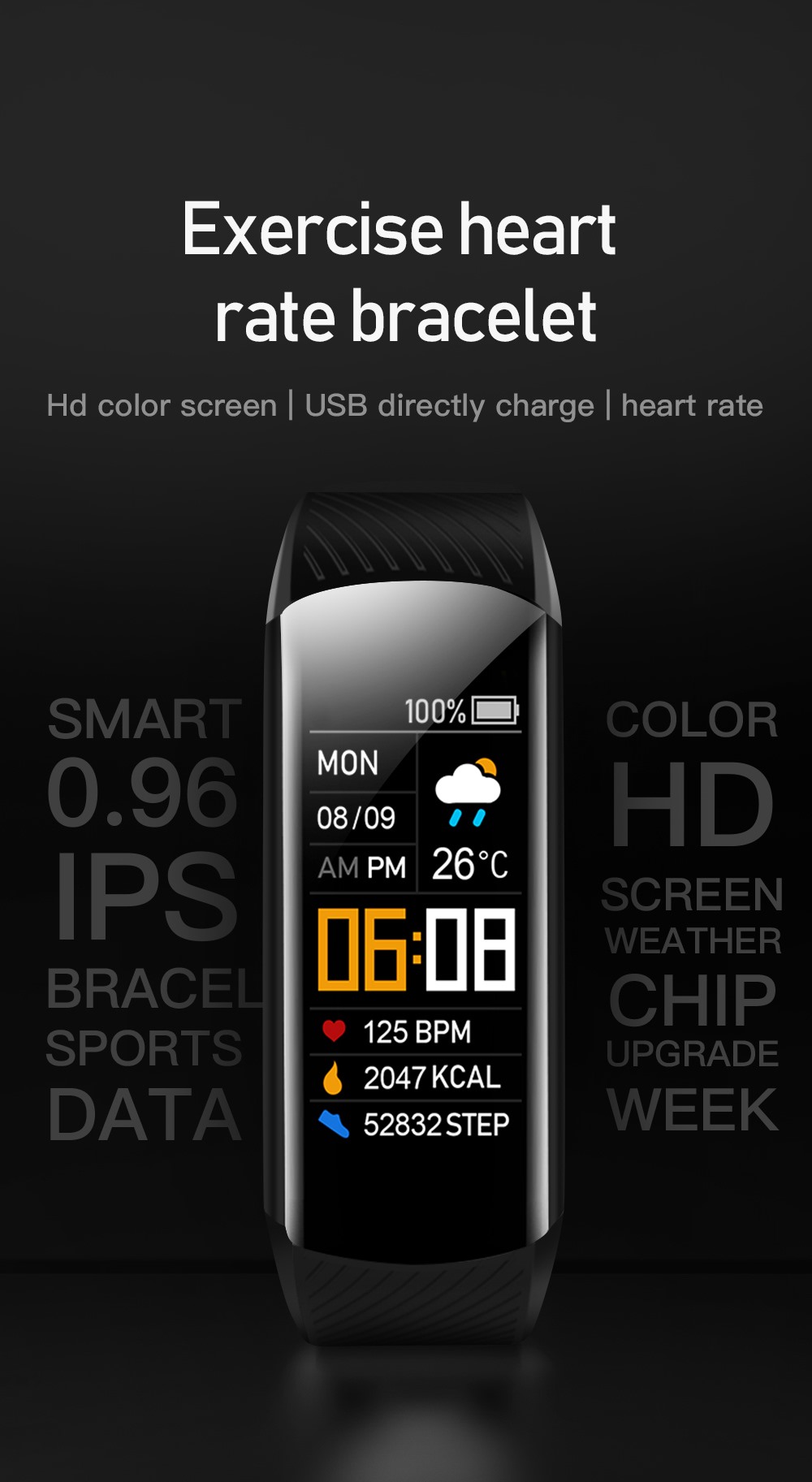 Heart rate and blood pressure monitoring: Seniors prone to heart diseases can sense their heart rhythms and blood pressure levels (Only for reference, cannot replace actual medical test kits)
Fitness tracking: Seniors can use it to assess their workout progress and change their exercise patterns as per the need. It is a perfect workout partner for those who wish to keep a regular check on their fitness levels throughout the day.
Sleep regulation: Modify your sleep patterns after a hard day's work. It readily tells you when to improve your sleep cycle when you don't get enough sleep and encourages you to sleep peacefully.
Step Tracker- Kinetic Pro is an accelerometer-based smartwatch that tracks your daily steps. It detects the intensity of steps taken and provides accurate data.
On account of the easy accessibility of your walking steps information, it has gained significant consumer traction. Seniors can simply look at their smartwatches and measure their activity levels.
Sedentary Caution: Nowadays, people sit more and move less due to prolonged working hours. But, Kinetic Pro watch warns you about an inactive lifestyle, enabling you to become more self-aware and accept a healthy way of living.
Premium design: It is elegantly designed and is comfortable to wear. Strong material used in its production has considerably increased its demand among users.
HD 1.3″ Display- You can easily read your messages without harming your eyesight as it has a high- definition display screen. Read your notifications hassle-free with this hands-free technology.
IP67 Waterproof: Because of its water-resistant quality, you can use it while taking shower or performing any kind of underwater activity. Enjoy your swimming or pool workouts unceasingly with this durable smartwatch.
Alerts and Alarms: From doctor's appointments to remembering important life events, it manages everything for you. Old people who tend to forget many things can use Kinetic pro for alerts and alarms. Seamless connectivity ensures that you don't miss out on anything.
Phone calls and Smart Notifications: When smartphone-like features are available on
your wrist, you can answer all your phone calls without taking your smartphone out of your pocket. Get instant notifications about any physical activity such as walking, running, cycling, jumping, etc.
Strong battery life: Long standby time and a powerful battery make it one of the most popular smartwatches in the market. It also shows the progress of wireless communications technology that has enabled the use of smartwatch for long hours.
Sync with both iPhone and Android: It works efficiently with both operating systems that shows its advancement in the digital landscape. A holistic device that does all the things for you in the shortest time possible.
Music Control: Enjoy unlimited music while switching on the party mode or relaxed mode as per your needs. You can change songs whenever and wherever you are. Make your exercise routine refreshing with motivational tracks on your playlist.
You can easily get back your lost phone by calling from your smartwatch. It will help you locate and grab your phone faster.
Click pictures: These days everyone loves to capture beautiful moments in images. Click photographs on your smartphone by using Kinetic Pro to relish wonderful memories later.
RETURN & WARRANTY
No-Risk, 100% Money-Back Guarantee.

We have a 24/7/365 email support.
100% premium Quality Inspection on every order.
No surprises or hidden fees.
End to End Tracking for every order.