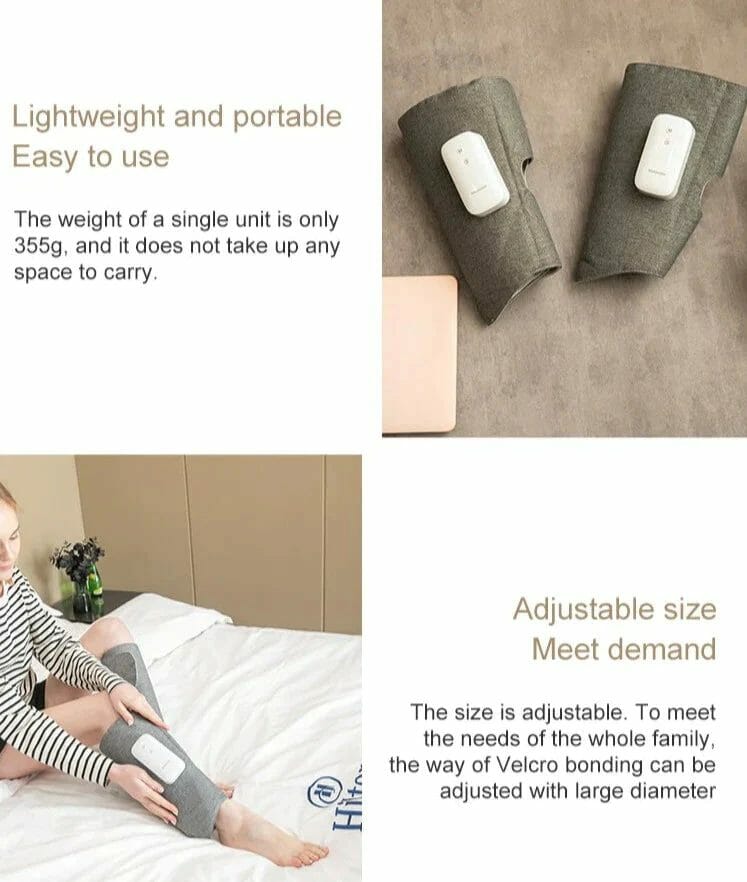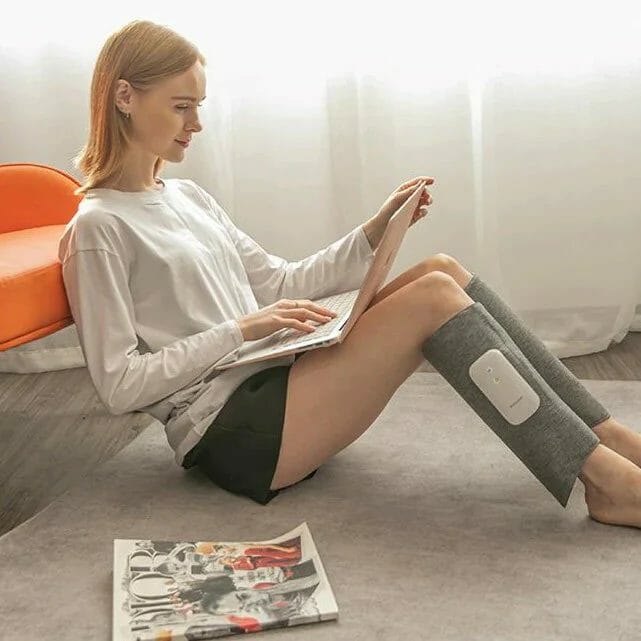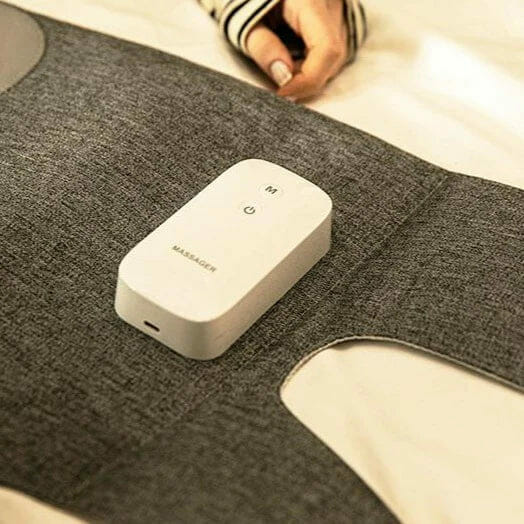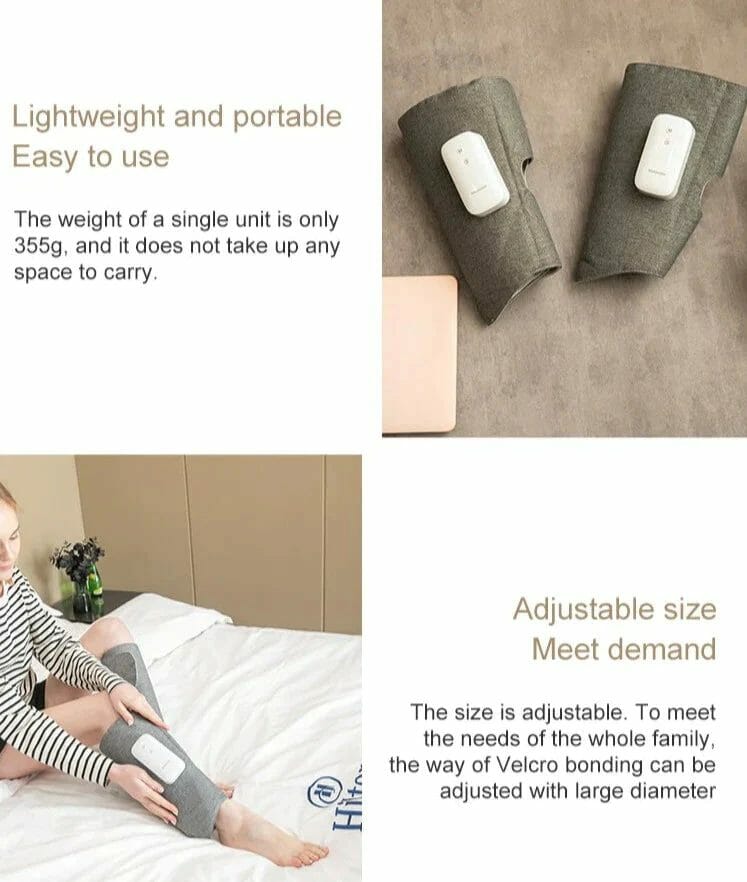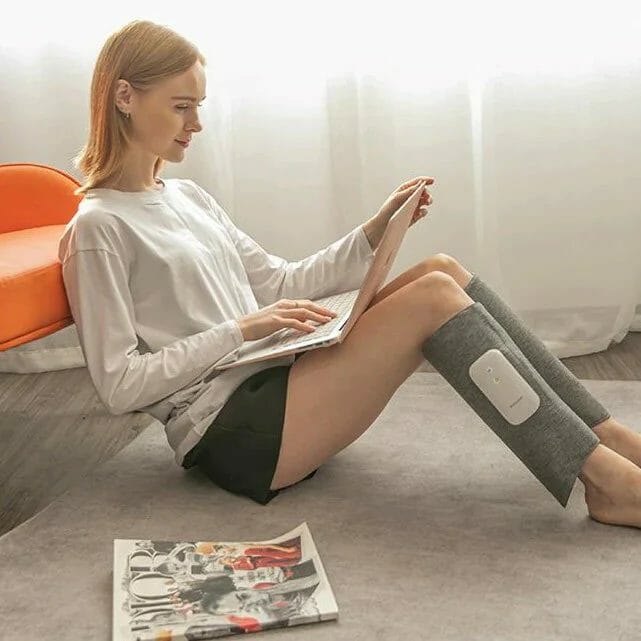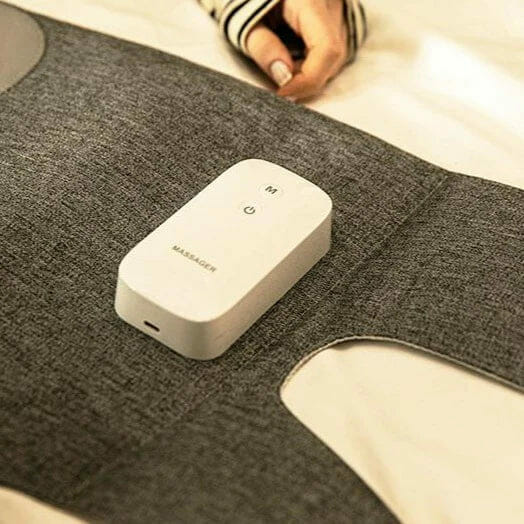 Heated Leg Massager
STRUGGLING WITH SORE, ACHY AND SWOLLEN LEGS AND FEET?
The Heated Leg Massagers from Lexco will eliminate all pain, discomfort and swelling in just 10 minutes a day.
RELIEVE FATIGUE
If your work long hours standing up, you understand the sensation of your legs being on fire. Our compression massager is the most convenient solution for your daily fatigue problems.
This Wireless Rechargeable Air Compression Leg Massager can help you release stress, reduce sore muscles and alleviate pain. Helps with injuries, poor blood flow and tired legs. Whether you are returning from a long-distance flight, returning home from your desk all day, or in a state of recovery, this massager is a great choice for your muscles.
IMPROVE CIRCULATION
Are most of your day spent sitting in a chair? An obvious yet often ignored consequence of immobile sitting is poor circulation, which can lead to varicose veins, swollen ankles and feet, numbness, cold feet, or even dangerous blood clots.
Our massager provides air compression to increase blood flow so you can rest assured your legs are getting the circulation they need.
FASTER MUSCLE RECOVERY
Compressions accelerate the healing process by increasing oxygen and nutrients into the tissues, which work to repair and heal any damaged cells
The double pressure feature in our massager works to quickly eliminate muscle soreness, strains and cramps.
FEATURES
Safe Physical and Massage Therapy: It improves blood circulation, reduces sore muscles and alleviates leg pain.
Wireless Control & Cordless: Smart wireless control to switch among 3 massage modes, 2 massage strengths and 2 temperature modes. Enjoy a rejuvenating massage even on the go with our electric leg massager.
Large Capacity Rechargeable Battery: These circulation leg wraps can be used for 2 hours after fully charged.

Various Usage: This smart calf muscle massager can also be used on the arm to provide additional massage power.
This portable leg massager includes:
1 wireless leg massager (to be used in one leg at the time)
1 USB charging cable
1 manual
TIP: To enjoy a more profound relaxation, buy a second unit and enjoy having a massage in both legs simultaneously.
BENEFITS:
Boost Circulation: Uses heated massage to improve blood flow, combating the effects of diabetes, swelling, aches & pains
Instanly Relieves Pain: Reduces tension & tightness while circulating blood through the legs for improved recovery & pain relief.
Reduces Swelling: Healthy circulation + compression helps to reduce swelling and heal injuries for faster recovery times.
RETURN & WARRANTY
No-Risk, 100% Money-Back Guarantee.

We have a 24/7/365 email support.
100% premium Quality Inspection on every order.
No surprises or hidden fees.
End to End Tracking for every order.