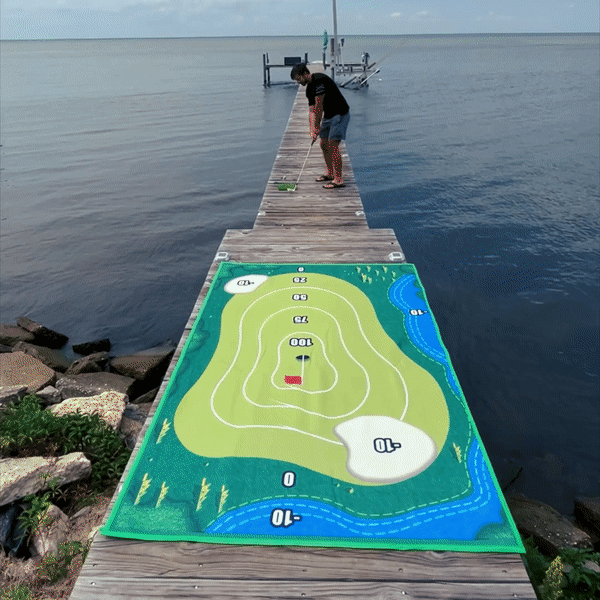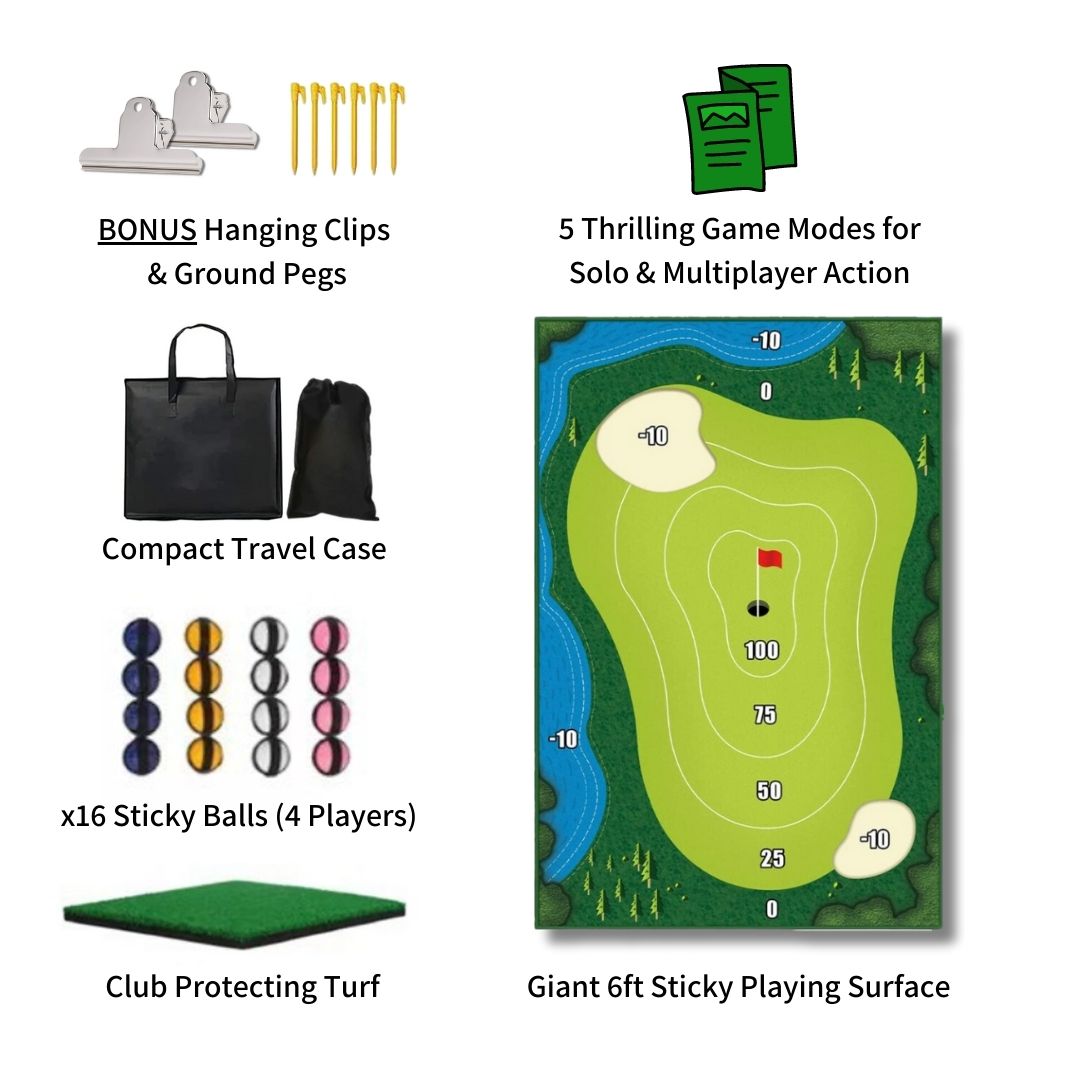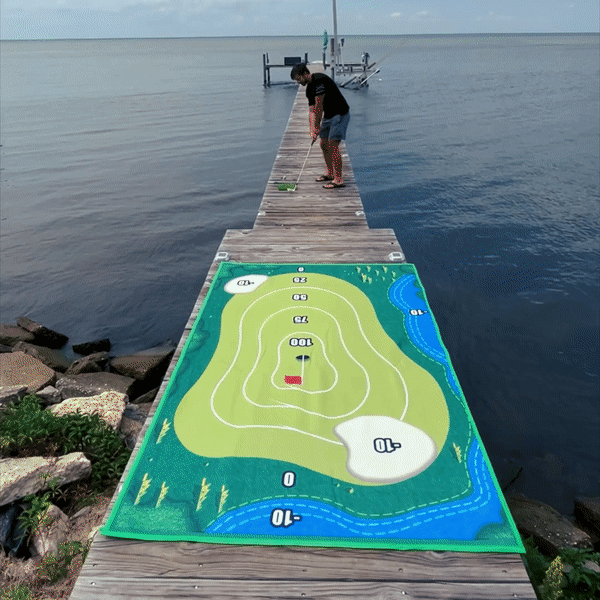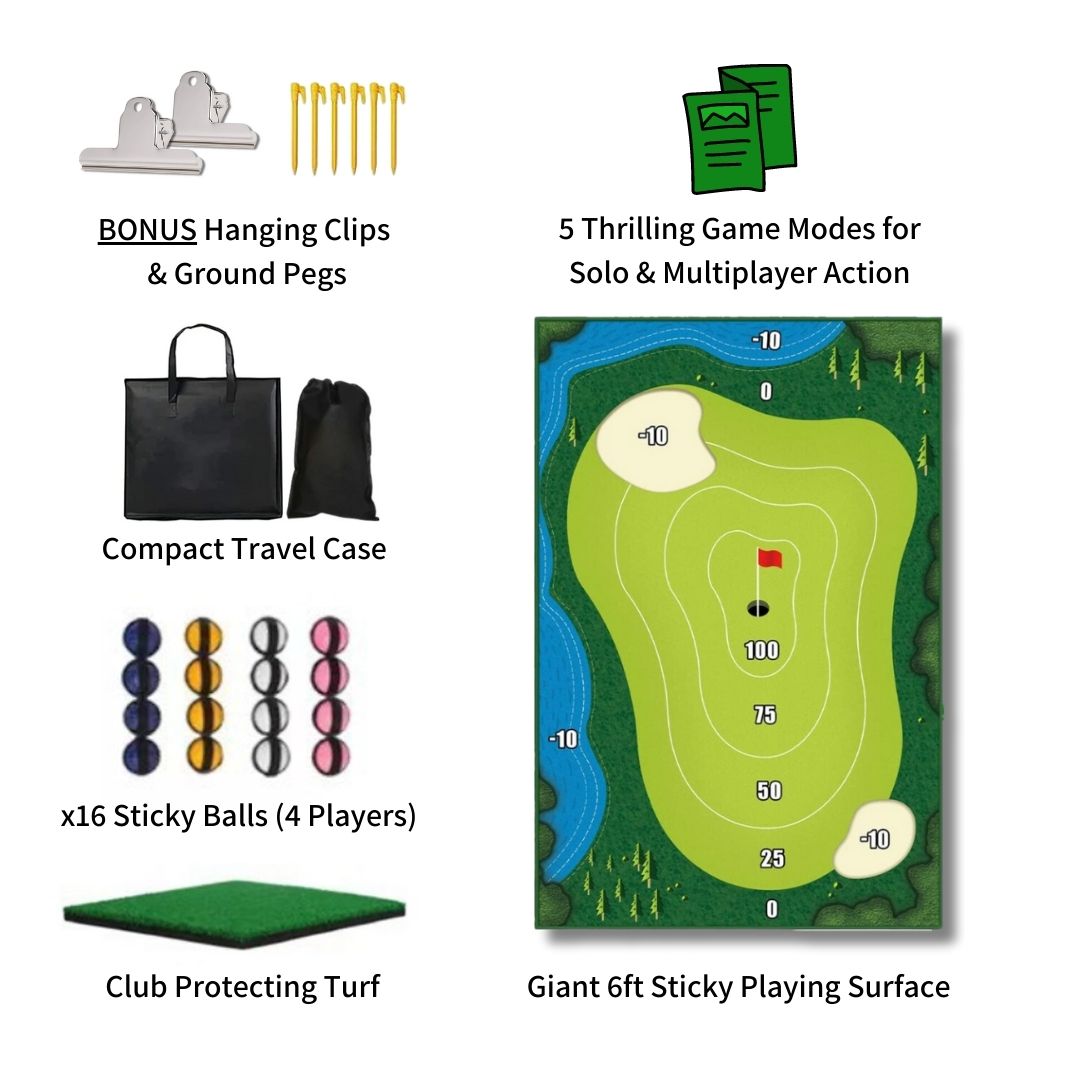 Garden Golf Glory – Complete Set
Welcome to Garden Golf Glory, the ultimate golf game that brings the excitement of the course to your home. This remarkable game is a perfect gift for golf lovers and families, ideal for backyard barbecues and summer golf challenges. Experience the thrill of playing golf while practicing your skills in the comfort of your own space.
Garden Golf Glory is designed to provide endless entertainment for golf enthusiasts of all ages. Set up your own mini-golf course in the backyard and enjoy friendly competitions with family and friends. The game features carefully crafted obstacles that simulate the challenges of a real golf course, allowing you to improve your swing and putt while having a blast.
Looking for a unique golf gift? Look no further! Garden Golf Glory is the perfect choice. It's not just a game; it's an experience that brings joy and excitement to any golf lover's life. Whether it's a birthday, holiday, or special occasion, this game will be cherished by the recipient. Give the gift of quality time, laughter, and skill-building with Garden Golf Glory.
Take your golfing experience to the next level with Garden Golf Glory. Perfect for home golf enthusiasts, this game offers the opportunity to practice your skills and enjoy the game on your terms. Spend your summer afternoons honing your swing, perfecting your aim, and mastering the art of putting. Create unforgettable memories and embrace the summer golf challenge with Garden Golf Glory.
Garden Golf Glory is not just a game; it's a complete package for all your home golfing needs. Made with high-quality materials, it ensures durability and longevity, allowing you to enjoy countless rounds of golfing fun. Its portable design allows you to take the game wherever you go, making it perfect for picnics, camping trips, or any outdoor adventure.
At Garden Golf Glory, we are committed to providing exceptional products and customer satisfaction. Garden Golf Glory is just one of the many golf games we offer to enhance your home golf experience. Explore our collection of golf gifts and accessories to find the perfect additions to your game.
Get ready for a summer of golfing excitement and family fun with Garden Golf Glory. Elevate your golf game, embrace the challenges, and make lasting memories. Order Garden Golf Glory today and discover the joy of playing golf at home with your loved ones.
SET IT UP ANYWHERE
Garden Golf Glory brings friends and families together with competitive golfing shootouts anywhere, anytime.
THE ULTIMATE GOLF BATTLEFIELD
Garden Golf Glory is the #1 golf game for dads looking to polish their short-game skills, or for non-stop thrills with friends and family at your next event.
RETURN & WARRANTY
No-Risk, 100% Money-Back Guarantee.

We have a 24/7/365 email support.
100% premium Quality Inspection on every order.
No surprises or hidden fees.
End to End Tracking for every order.