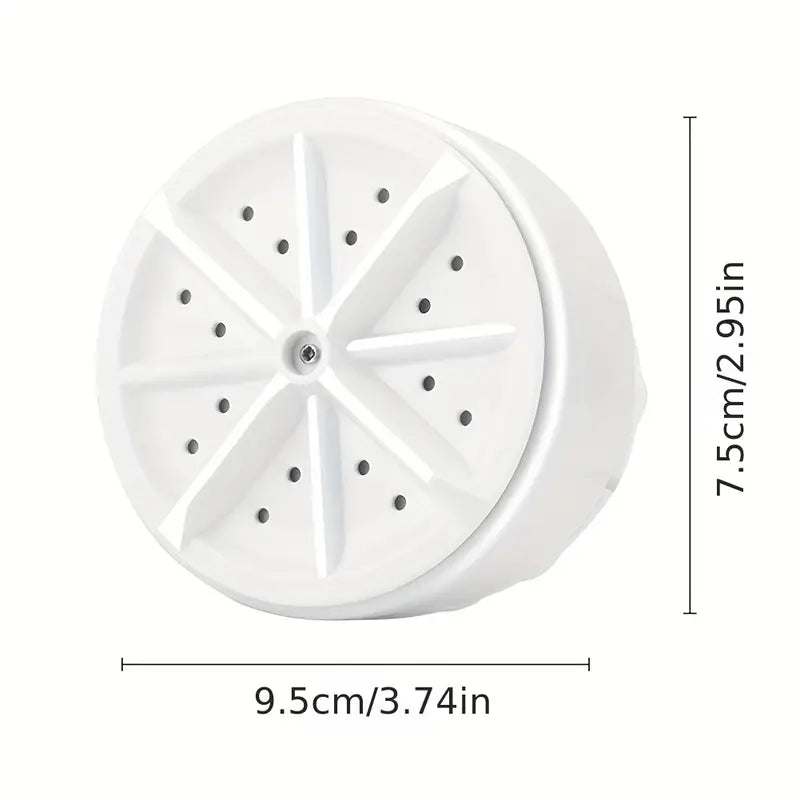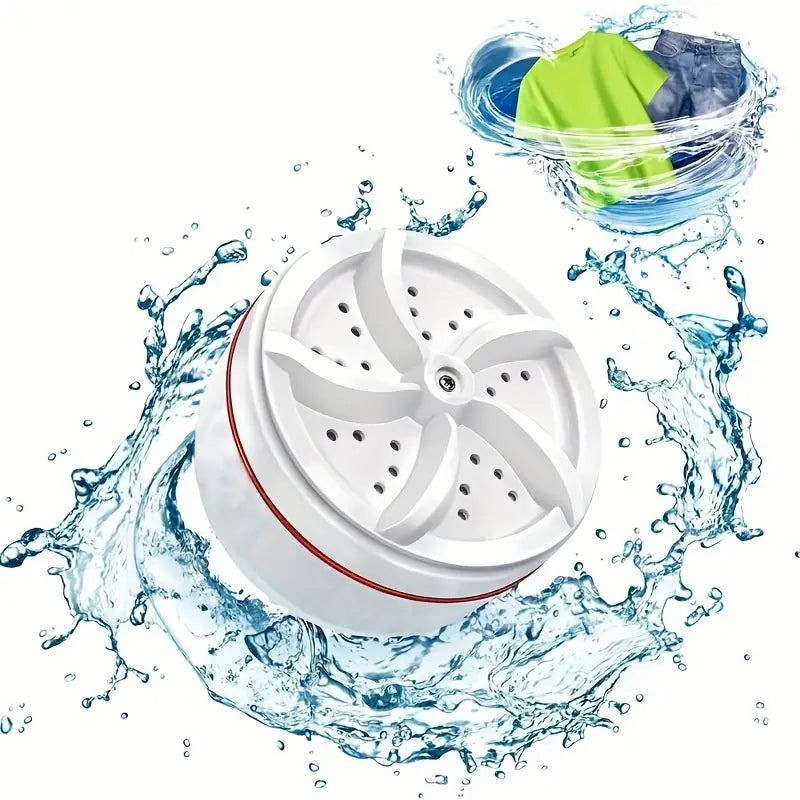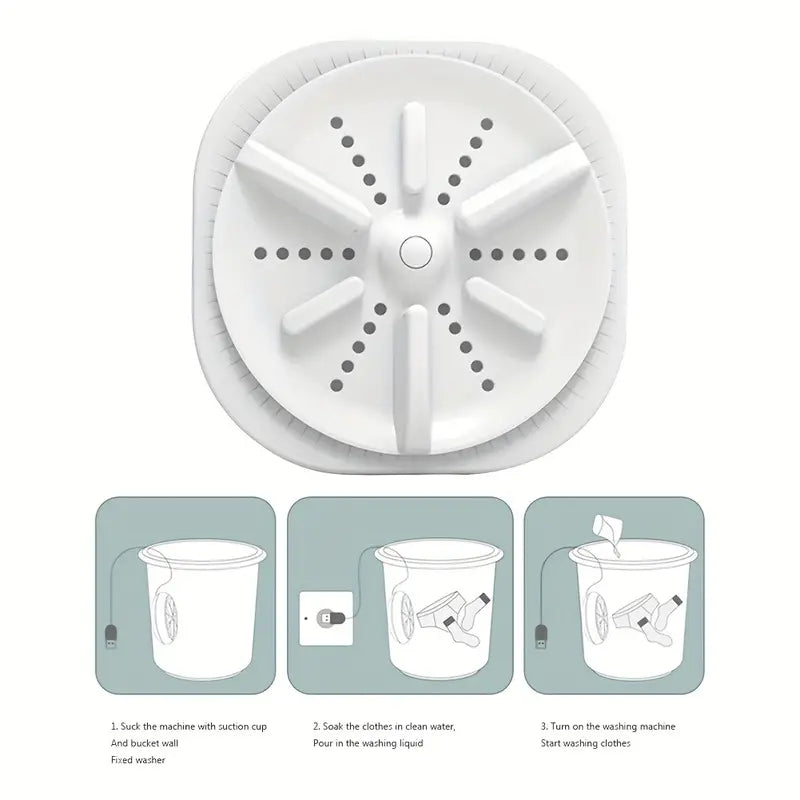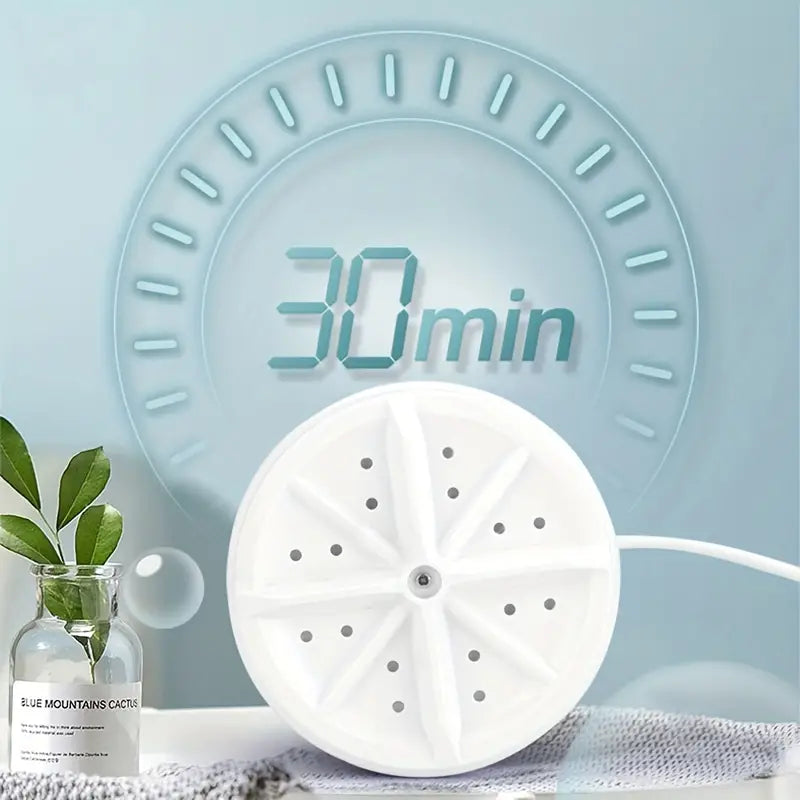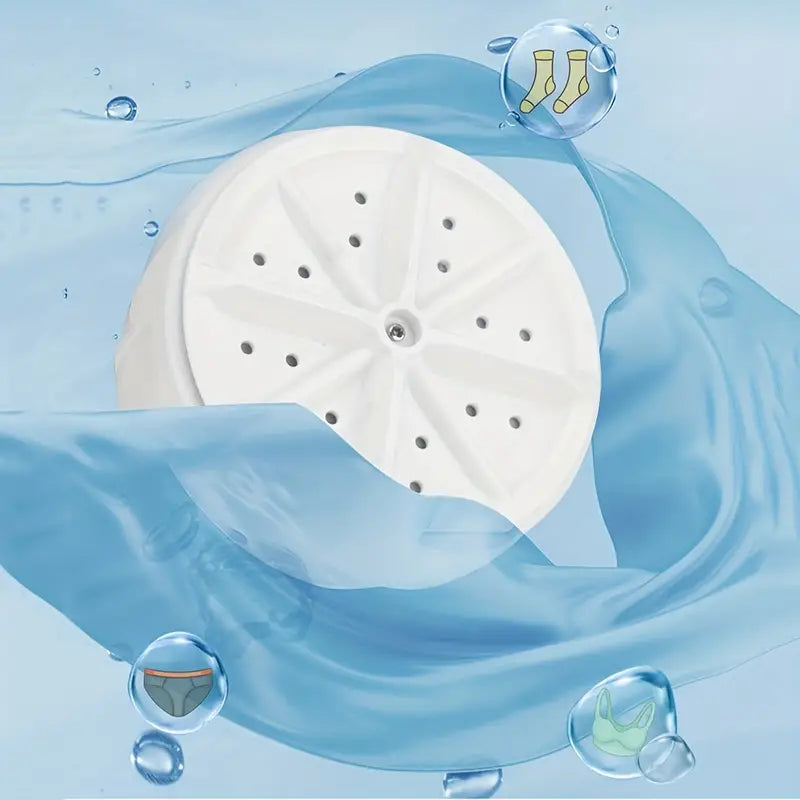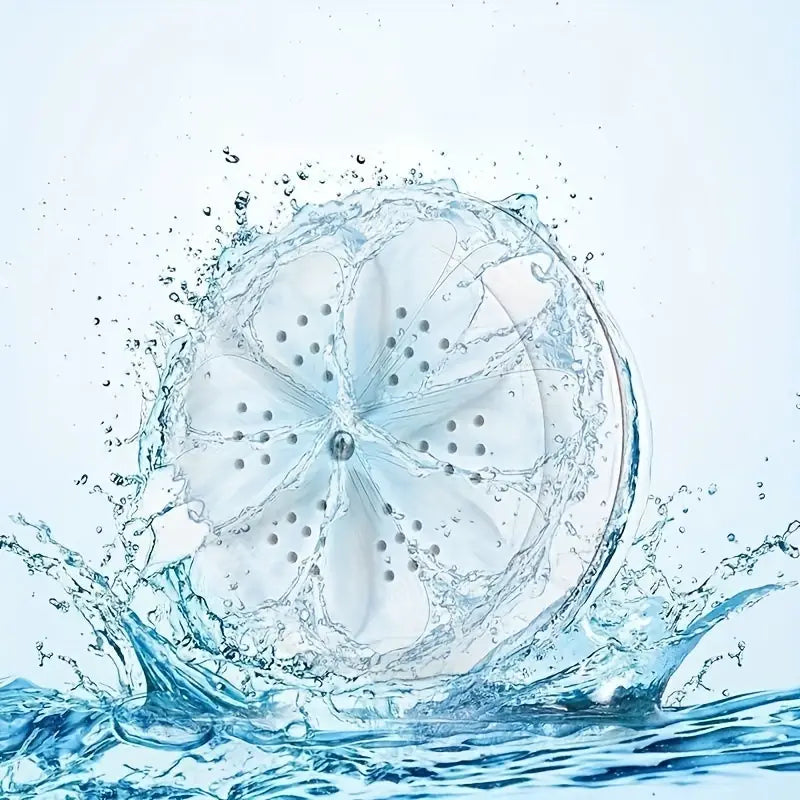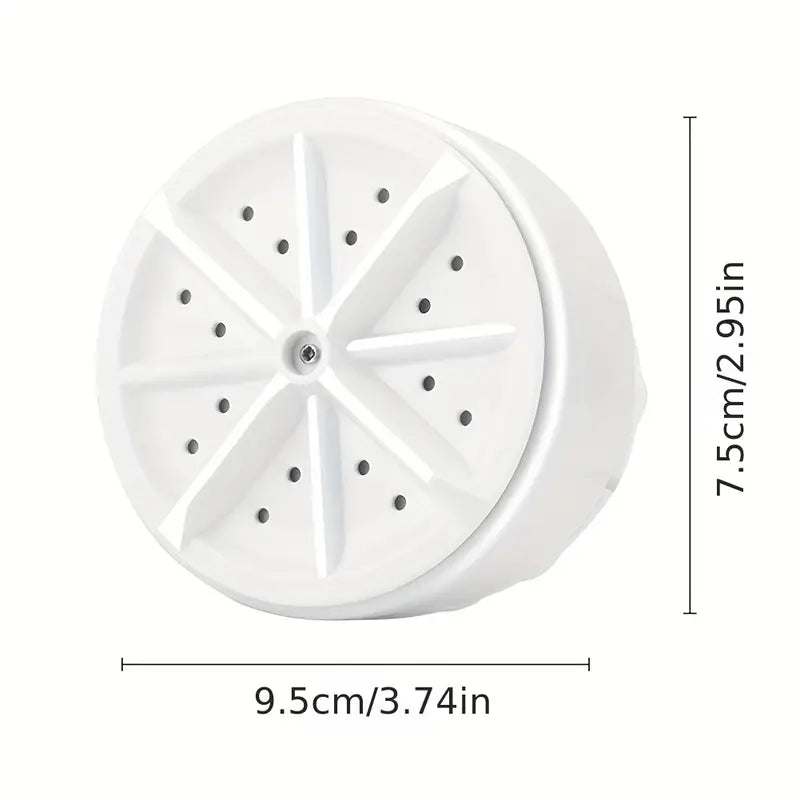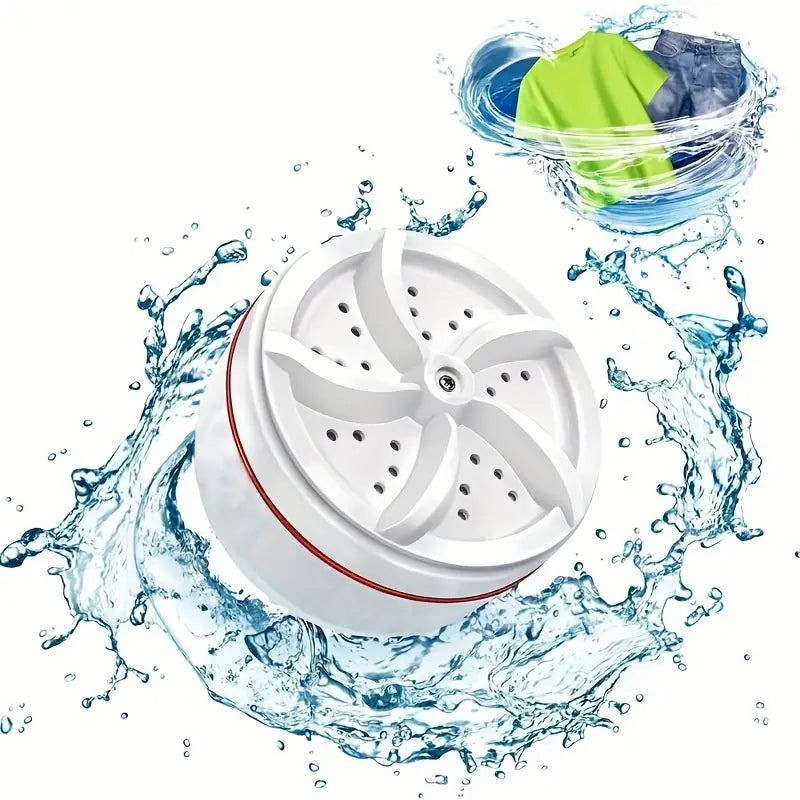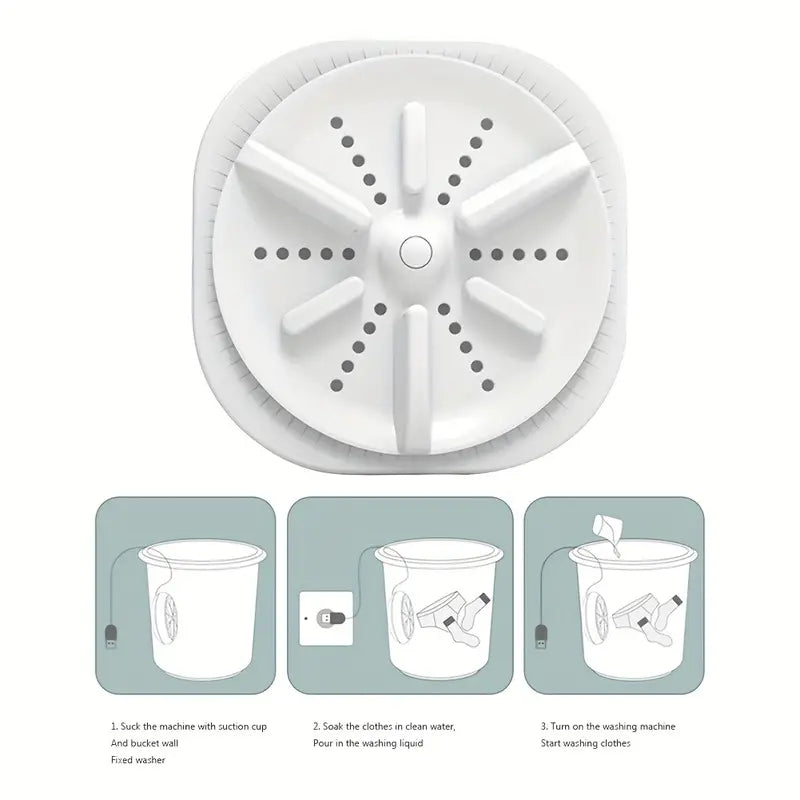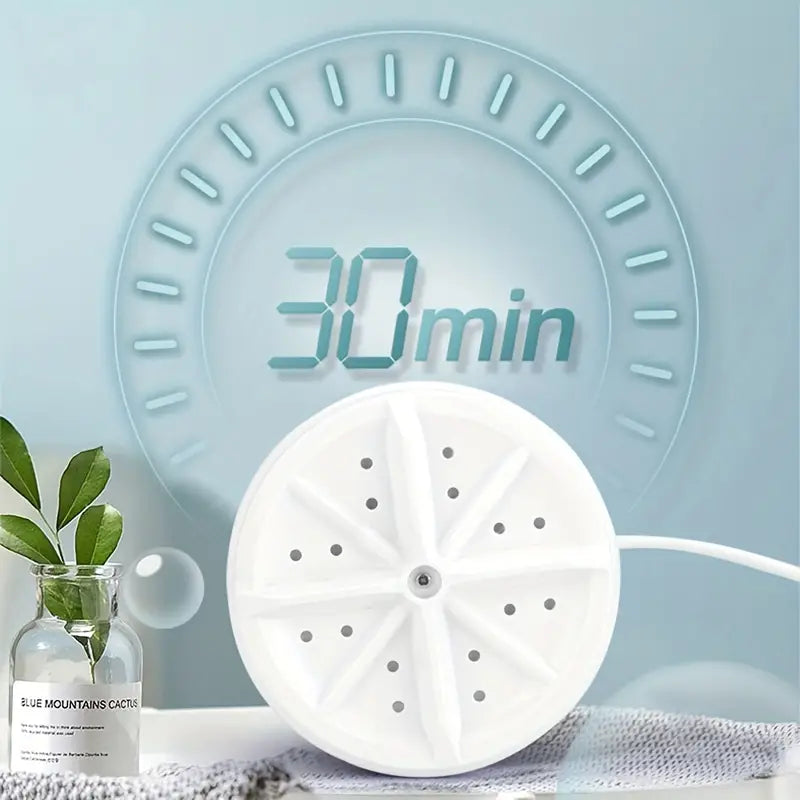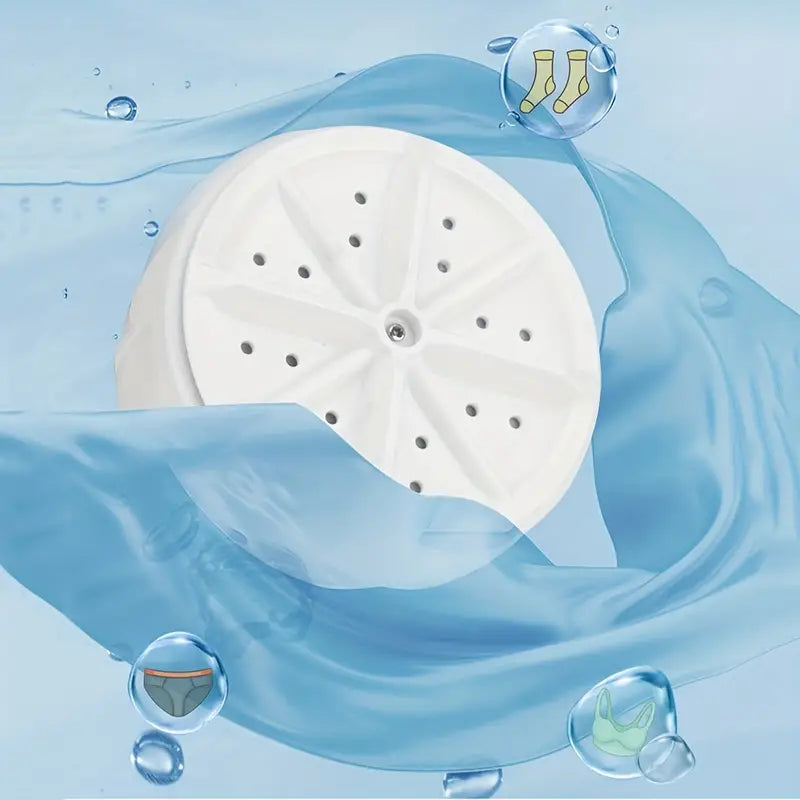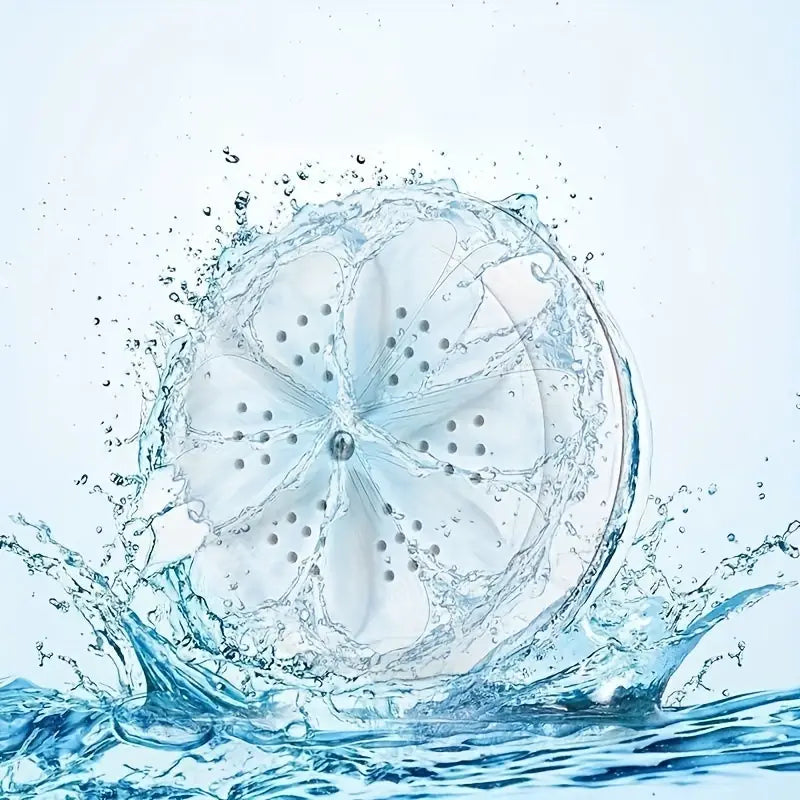 CleanWave Portable Ultrasonic Washer
Discover the convenience of CleanWave
The CleanWave mini washing machine is an exceptional household companion that will revolutionize your cleaning & turn washing into an enjoyable experience.
This sleek and compact device washes anything from dirty dishes to delicate garments, socks, underwear, t-shirts, and even fruits & vegetables.
Its cutting-edge technology ensures efficient cleaning while maintaining utmost gentleness, making it perfect for even the most delicate fabrics that demand hand washing.
Advanced technology for effective cleaning
The CleanWave mini washing machine utilizes advanced ultrasonic cleaning technology to provide thorough and efficient results.
With its two powerful modes, turbine and ultrasonic, it tackles dirt and stains effectively. The ultrasonic mode is particularly useful for washing fruits and vegetables, ensuring they are free from impurities. Operating at a frequency of 45,000Hz, the CleanWave mini washing machine creates micro-bubbles in the water that burst upon contact.
This gentle yet powerful scrubbing action effectively eliminates germs and removes stubborn stains without the need for harsh chemicals or detergents.
Low voltage, Water-Safe, and Energy Efficiency
Experience the pinnacle of safety, efficiency, and convenience all in one small device.
Designed with your well-being in mind, its low voltage of 12V guarantees safe operation in water. The CleanWave mini washing machine is eco-friendly and only consumes a mere 6W of power.
It runs off a USB plug which allows you to connect it to a power bank, making it an ideal choice for washing on the go or when there is no power.
Designed with portability in mind
The CleanWave mini washing machine is ideal for on-the-go cleaning. It's compact size and portable design makes it easy to carry, allowing you to maintain cleanliness wherever you are.
Whether you're traveling for business, going on a vacation, or enjoying a camping trip, the CleanWave mini washing machine will ensure your cleaning needs are always met.
Simply pack it in your bag, and you'll always have a reliable cleaning solution at your fingertips.
RETURN & WARRANTY
No-Risk, 100% Money-Back Guarantee.

We have a 24/7/365 email support.
100% premium Quality Inspection on every order.
No surprises or hidden fees.
End to End Tracking for every order.