ANTI-BARK DEVICE THAT TRAINS YOUR DOG NOT TO BARK
Instructions
1. Place Barkpup on a desired location where you feel your dog is barking a little too much.. Either indoors or outdoors.
2. Start Barkpup and when your dog starts barking, a harmless ultrasound is sent out that only your dog can hear as soon as it barks. When your furry friend stops barking, it will automatically turn off.
3. In this way, your dog is trained to not react and bark at everything that happens around.
4. Training makes perfect & after use you will notice an immediate change in your dog's habits who will adapt to Barkpup and eventually stop barking!
"How wonderful wouldn't it be if your furry friend didn't always bark.."
We love our furry friends more than anything else, but even so, it can sometimes get frustrating when they bark as soon as someone knocks on the door, meets another dog or sometimes for no reason at all, right?…
Excessive barking is how our furry friends communicate with us mainly when they feel insecurity, fear, frustration or boredom. Being able to teach our dogs that it is okay not to always bark in certain situations is something that makes your four-legged friend feel more safe & secure.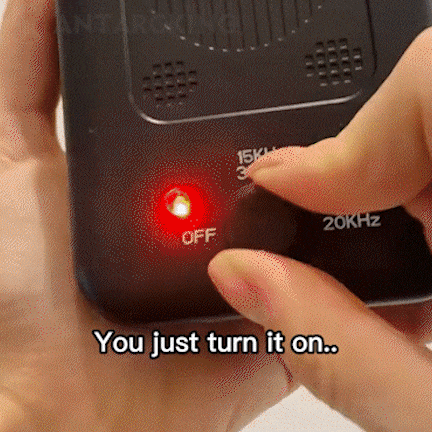 With Barkpup your dog is automatically trained daily to stop barking, and of course you're thinking.. how is this possible and is it dangerous?
It is completely harmless for both you and your dog! Using the latest anti-barking technology. Barkpup sends out a completely harmless & safe ultrasound that only your dog hears as soon as it barks. Then when your furry friend stops barking, it turns off. In this way, your four-legged friend learns not to bark at everything that happens around him.
Can it harm any of my other animals such as cats, rabbits, guinea pigs, etc.?
No it doesn't, the sound of Barkpup is not strong enough to harm any animal at all.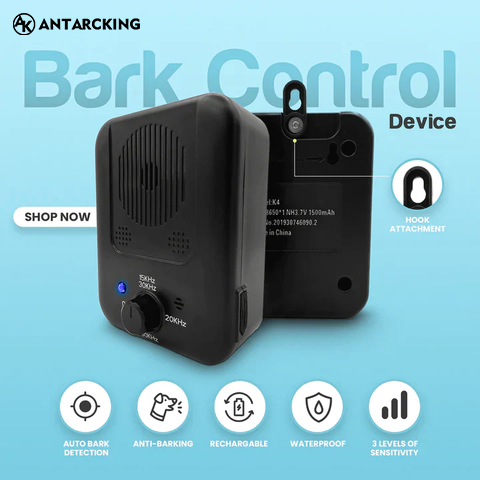 Key Features!
Automatic bark detection
Barkpup will automatically detect the tone of your dogs bark & will be active while your dog barks and once barking halts the device will switch off.
Anti Barking
Easy solution for the deterrence of your pet or neighbours nuisance barking.
Rechargable
Barkpup is completely wireless which can be used wherever best suits. Please charge for 5 hours prior to using.
Durable & waterproof
IPX4 waterproof resistant with easy installation solutions. Can be hung anywhere in the house or even outdoors on a tree, wall etc.
3 Levels of intensity
Multiple levels of intensity to suit all breeds & sizes. Low, mid & high frequencies depending on situation.
High Frequency
Barkpup emits a high frequency sound when your dog barks & then immediately turns off when your dog stops barking. This sound is nothing humans can hear and it isn't strong enough to hurt you or your dog's ears.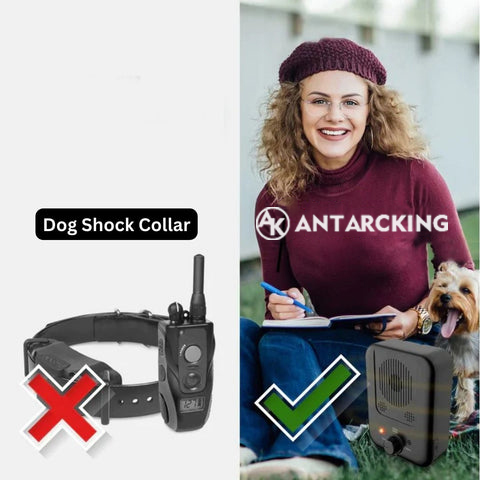 Don't buy an electric dog collar
The electric shock from electric dog collars can cause psychological distress for your dog, including phobias and high levels of stress. Eventually this can lead to unhealthy increases in heart rate and of course we don't want that. This is why Barkpup is a much better option for your dogs health.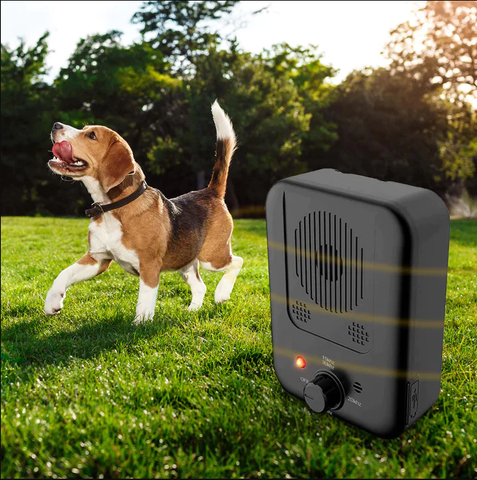 How many dogs can I use a Barkpup on at the same time?
We recommend one Barkpup per dog due to the intensity should be set differently depending on the sizes of your dogs. However, if the dogs are similar size you can try and use one Barkpup for both dogs. Barkpup is completely harmless and wont cause any harm to any of your dogs.
What's included?
– Barkpup device
– Screw Pack
– USB Cable
– Manual
RETURN & WARRANTY
No-Risk, 100% Money-Back Guarantee.

We have a 24/7/365 email support.
100% premium Quality Inspection on every order.
No surprises or hidden fees.
End to End Tracking for every order.