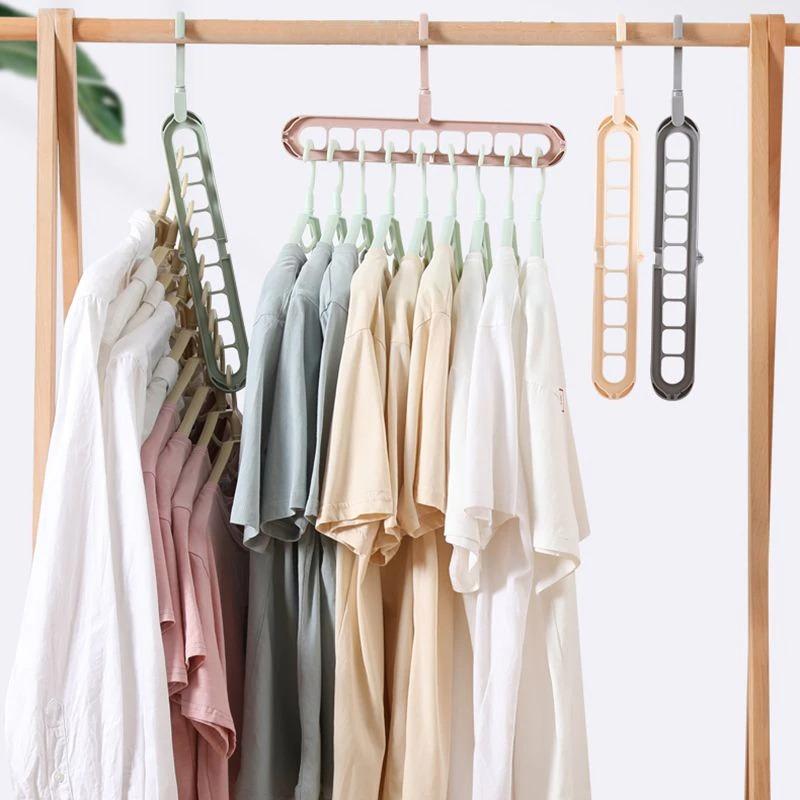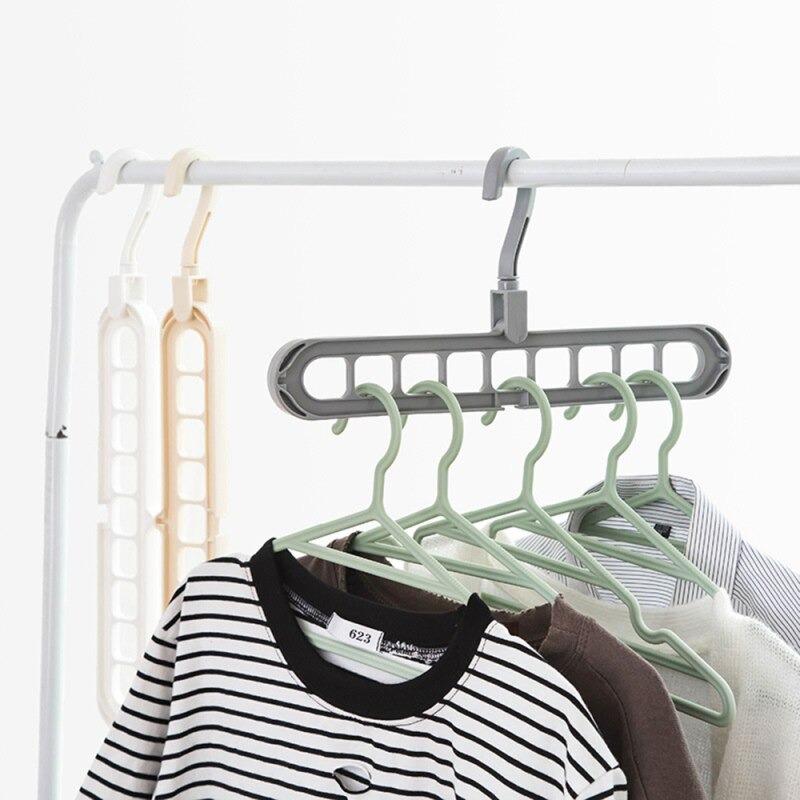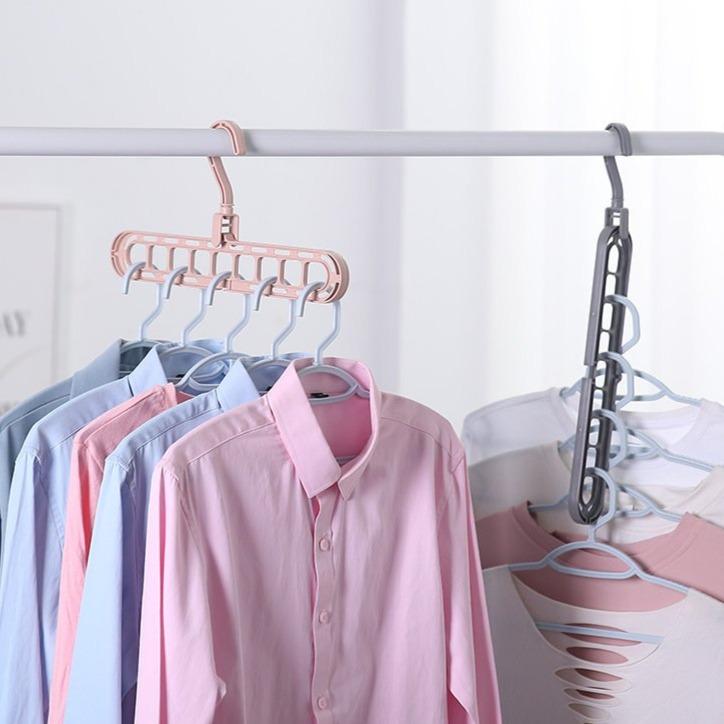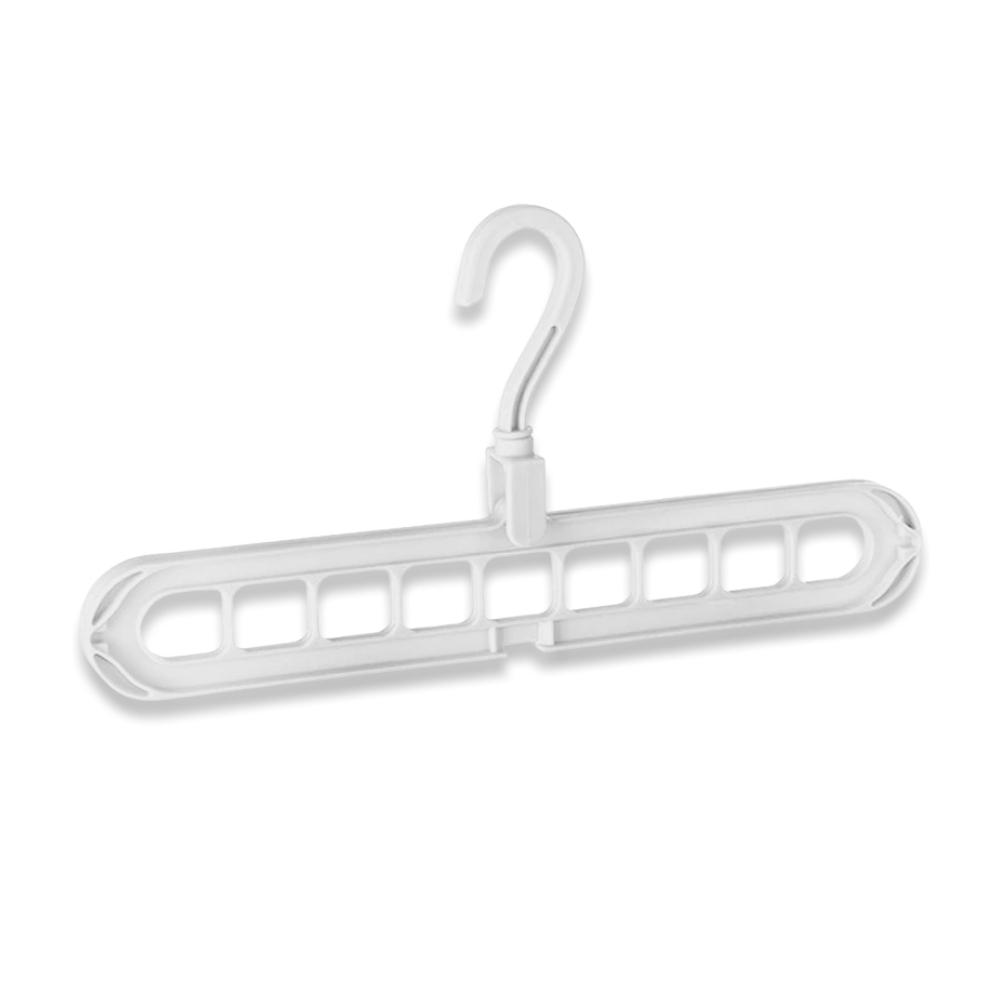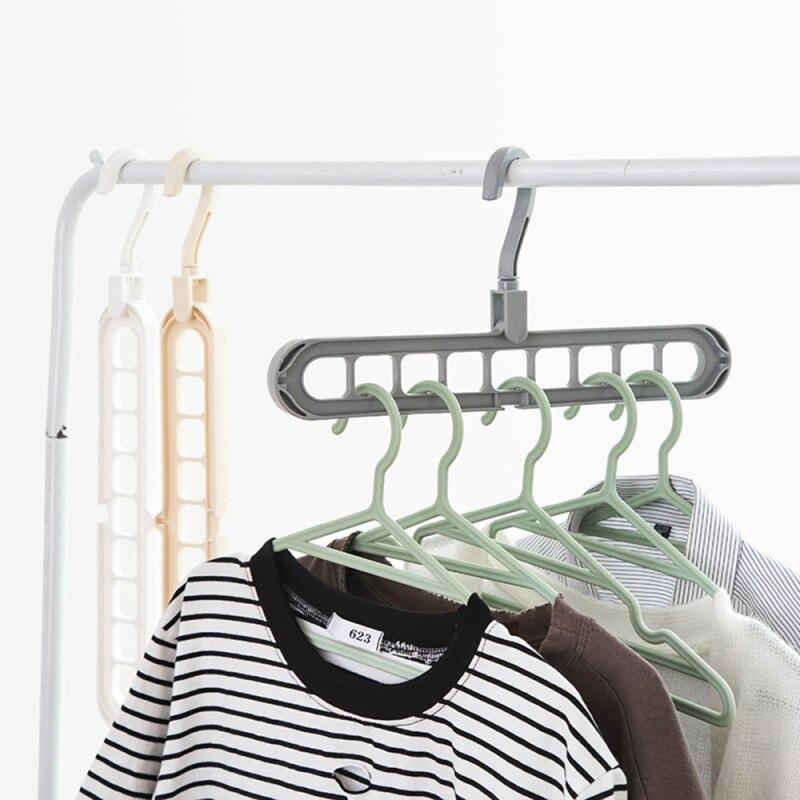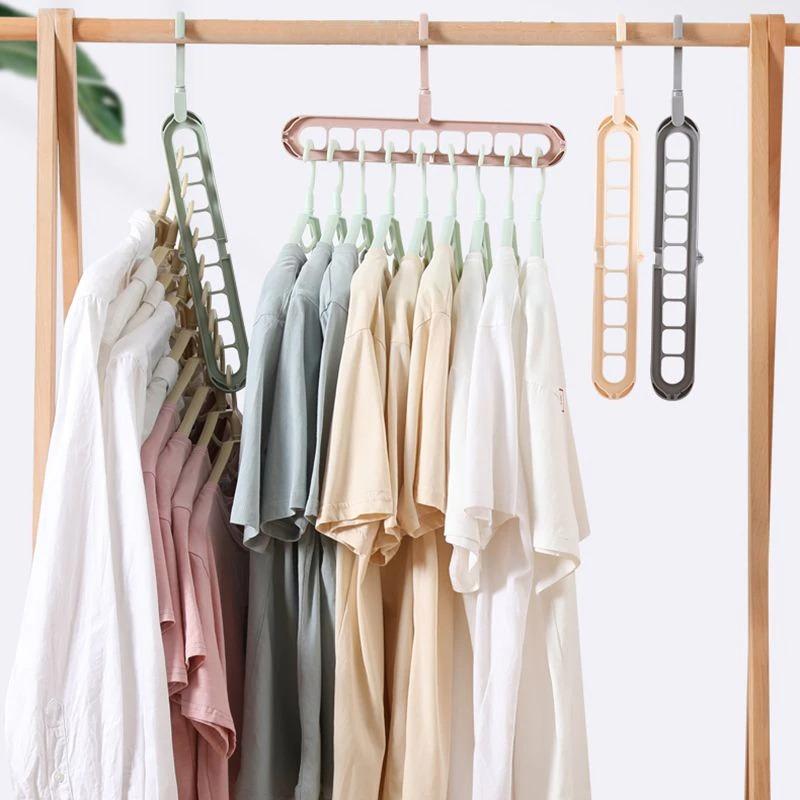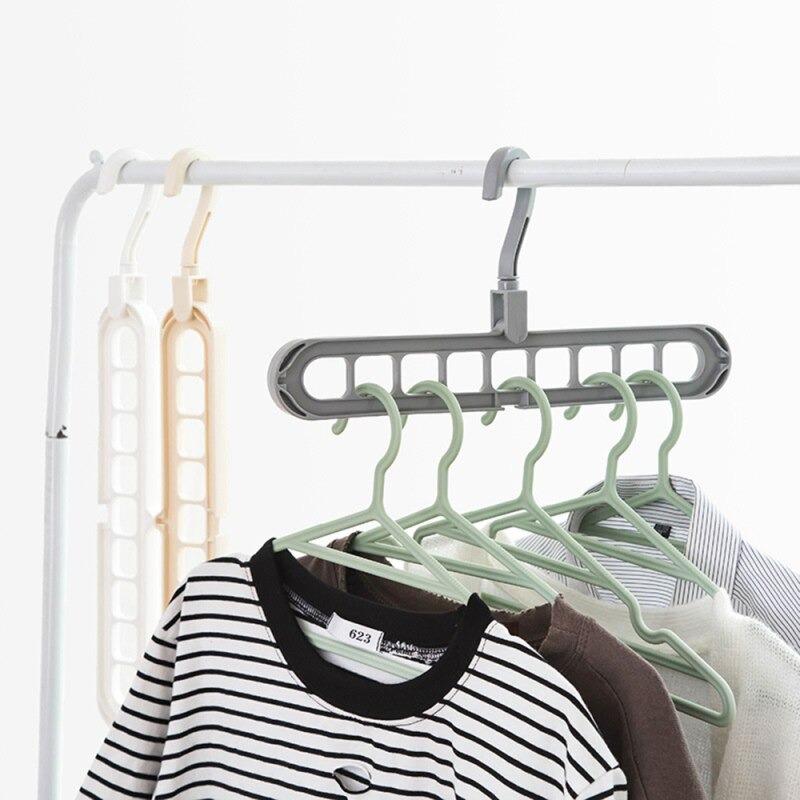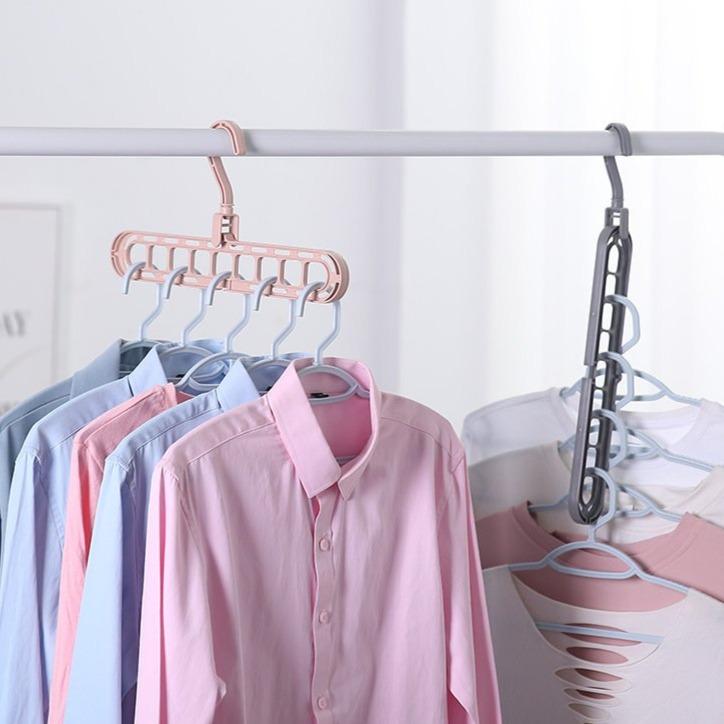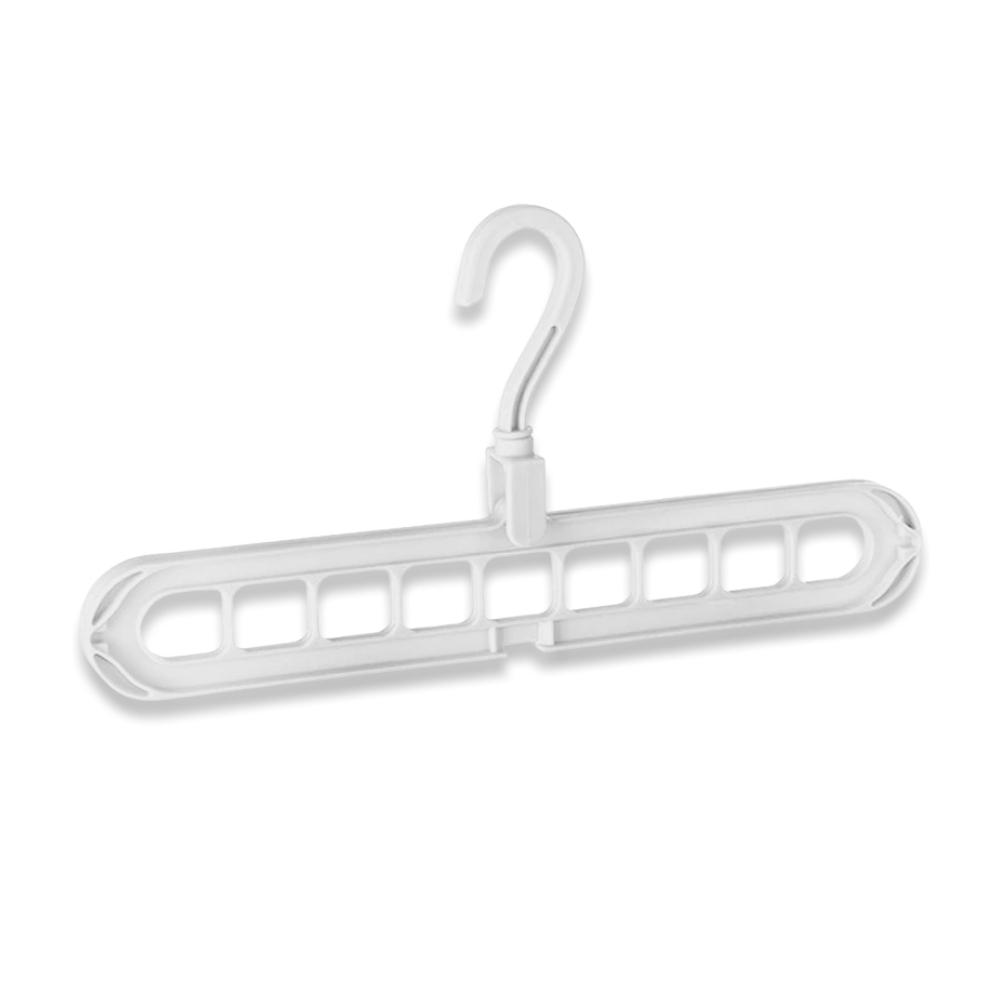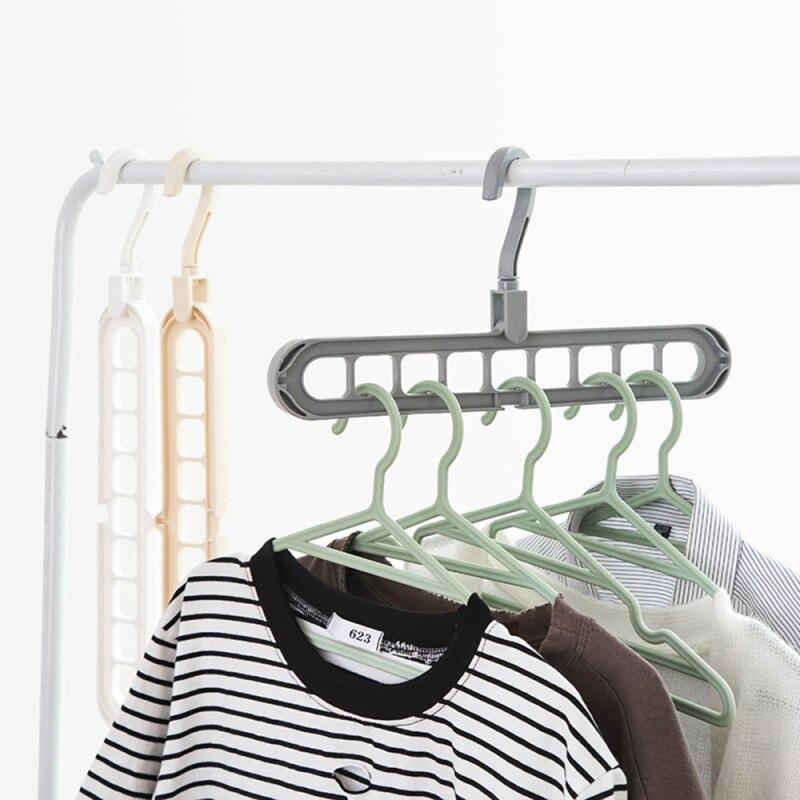 9-in-1 Clothing Hanger
FIND OUT WHAT CLOSET PARADISE LOOKS LIKE.
Our 9-in-1 Clothing Hangers have a collapsible design, which effectively frees up more space for storing clothes in your closet.
THE BENEFITS: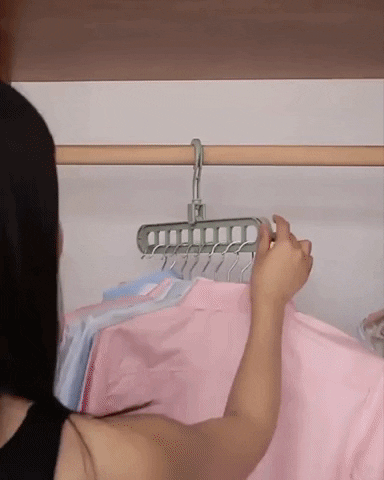 KEEP YOUR CLOSET ORGANIZED – Each 9-in-1 Hanger can be used to group shirts, hoodies, jackets, jumpers, ect. It s up to you how you want to organize but our hangers make it easy!
FREE UP CLOSET SPACE – Fit up to 3x more clothes in your closet. More clothes hung up mean less crammed in your dresser, in storage bins, or on your floor.
KEEP YOUR CLOTHES ACCESSIBLE – Easily find outfits to wear without rummaging through all of your clothes (and then having to rehang them all).
HOW DOES IT WORK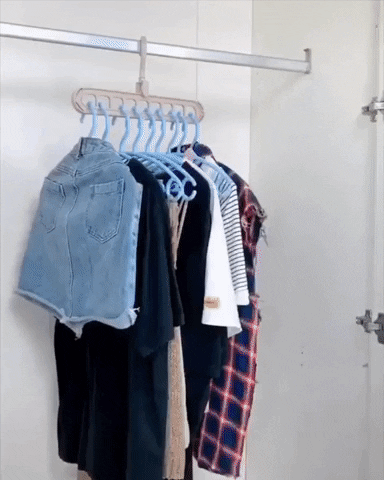 Simply attach 9 shirts, jumpers, jackets etc to ordinary hangers, then place each hanger to an allocated hole, finally unlatch and drop the hanger vertically to free up 3x more closet space.
WHO IS IT FOR
If you have a lot of clothes, limited closet or drawer space, or just like being organized, then our 9-in-1 Clothing Hangers are perfect for you.
They re designed to help you free up closet space and keep a more organized and accessible wardrobe.
It s the perfect solution for anyone looking for a more practical closet.
RETURN & WARRANTY
No-Risk, 100% Money-Back Guarantee.

We have a 24/7/365 email support.
100% premium Quality Inspection on every order.
No surprises or hidden fees.
End to End Tracking for every order.